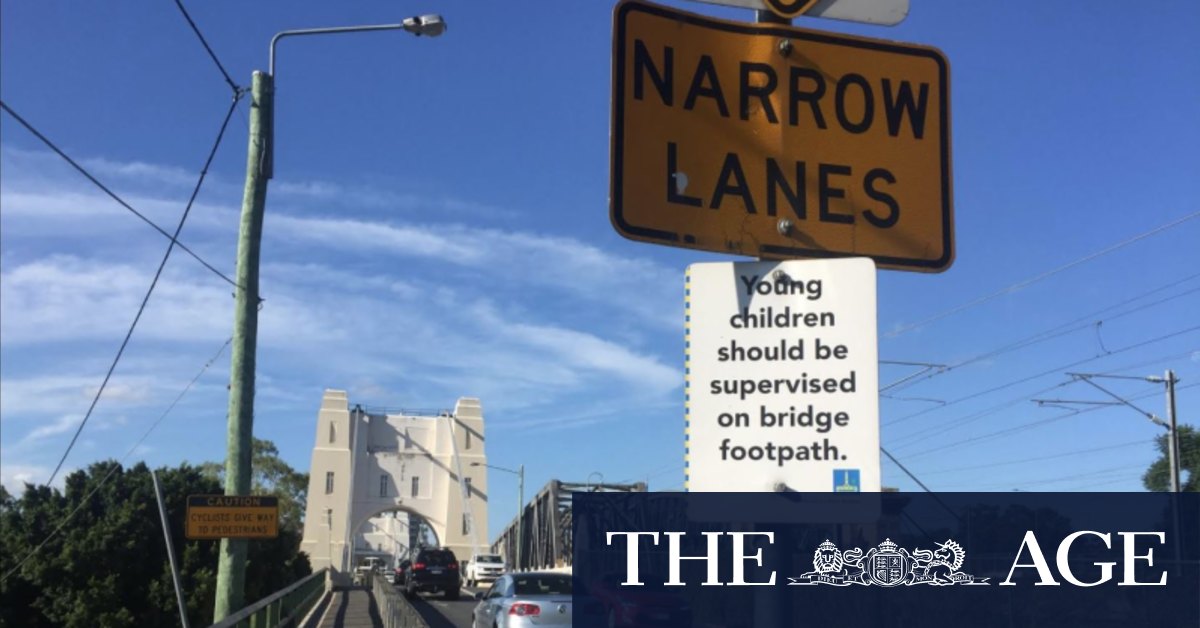 The Walter Taylor Bridge is a heritage-listed suspension bridge spanning the Brisbane River, noted for the apartments built into the bridge for its historic operators.
Opened in 1936, the single-lane bridge has not been widened and is now the site of frequent traffic jams for residents trying to get in and out of the city.
The council's infrastructure committee chairman David McLachlan said the council was "gearing up the planning process for a potential new river crossing adjacent to the Walter Taylor Bridge".
"Building or upgrading a river crossing is a complicated process and council will examine the needs of road users and the impact of potential traffic flow changes on the local community before making a decision about the delivery of any future bridges," he said.
Cr McLachlan said the investigations were "very early stages" and the council was only investigating the possibility of duplicating the bridge.
He said no decision had been made about a construction timeline and there would need to be extensive traffic modelling, a feasibility study and community consultation.
Loading
A corridor for a potential second bridge had been allocated on the downstream side of the existing bridge, near the Jack Pesch pedestrian and cycling bridge.
"Council successfully worked with the federal government to secure the former Witton Barracks site in Indooroopilly for park and community use as well as preserving a corridor for a possible future landing point for a new bridge," Cr McLachlan said.
"This could be delivered sooner if the state government committed to partner with council on an agreed project which has strong community support."
In 2017, RACQ launched a Bridging Brisbane report after a community survey into where residents believed bridges should be placed.
A second Walter Taylor Bridge came in fifth as a most preferred new bridge, with 65 per cent of respondents in favour of it.
The RACQ proposed a duplicated bridge immediately downstream of the Jack Pesch bridge, as another single-lane, both-ways bridge for cars and buses.
Alternatively, it was proposed the existing Walter Taylor bridge could handle all northbound traffic and a second new bridge handle southbound traffic.
Lucy is the urban affairs reporter for the Brisbane Times, with a special interest in Brisbane City Council.