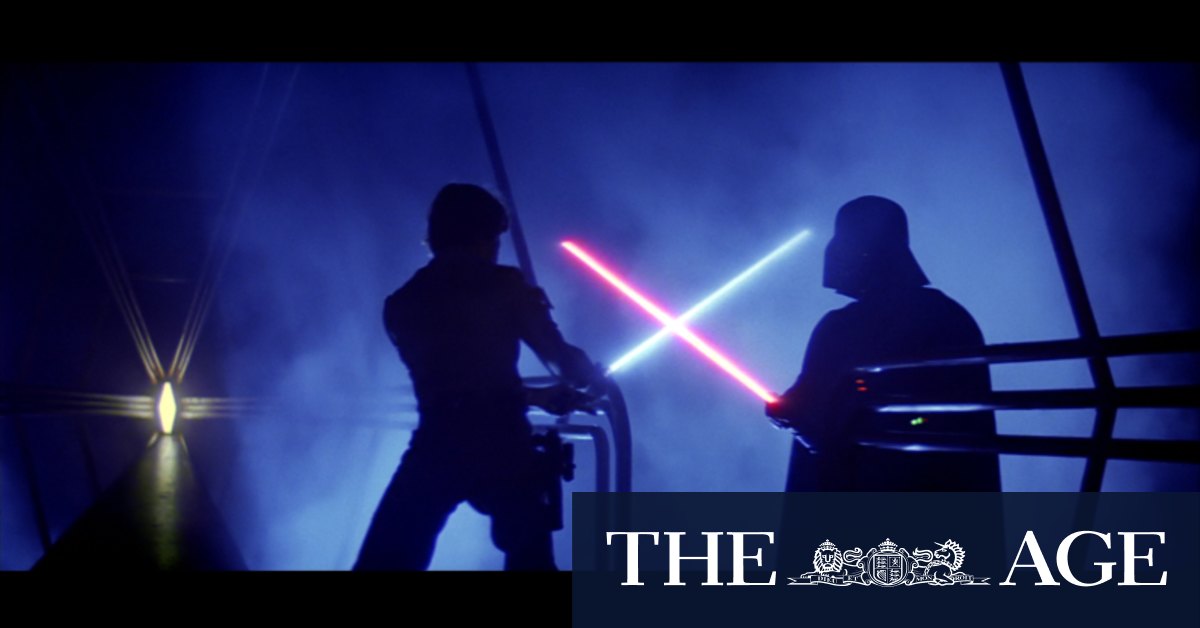 "The galactic empire has in fact revealed itself, I say that with regret," Mr Pezzullo said. "We've been trying to work particularly with Facebook, and we are forming a rebel alliance.
Loading
"Currently the rebel alliance is the [US] Department of Justice, ourselves [Home Affairs], the Home Office in the UK and indeed the Australian Competition and Consumer Commission.
"We are dealing with a galactic empire that has sought to basically disengage itself from the sovereign international society."
Mr Pezzullo's comments came shortly after Home Affairs Minister Peter Dutton told the summit the dark web, encryption and other anonymising technologies were allowing "paedophiles, terrorists and a whole variety of criminals to further obscure their true identity and their malicious activity".
Facebook is introducing end-to-end encryption across its messaging platforms – including Messenger, WhatsApp and Instagram – which prevents anyone from being able to read private messages by encrypting both ends of a conversation.
Mr Pezzullo said tech giants were disregarding democratic countries trying to balance security, liberty and privacy.
'We are dealing with a galactic empire that has sought to basically disengage itself from the sovereign international society.'

Michael Pezzullo
"Regrettably some of these companies have taken it upon themselves to seek to detach themselves like a Death Star to basically disconnect themselves from the international society of states," Mr Pezzullo said.
"Whether it's through competition, whether it's through trust arrangements, whether it's through the dark web initiatives that we are pursuing, regrettably we are going to have to deal with this galactic empire.
"We would prefer to engage in dialogue, there is ongoing dialogue, but I must say … there's not much concession and there's not much give from the other side."
Mr Pezzullo warned nation states had significant weapons at their disposal – including the ability to shape or remove certain technology products – and this should be considered as part of an emerging approach of combining economics and security policy.
He spoke about the importance of economists and strategists working together to address the emerging challenges facing Australia, warning poorly managed supply chains allowed transnational crime networks to flourish.
He said internet-connectivity had been a positive development for the world, but warned "that very same connectivity brings child exploitation networks into our living spaces, cyber criminals who can lock up our computers, hostile state actors who can engage in deliberate, targeted disinformation to corrode our social cohesion, to undermine our elections, to undermine our national confidence and our national unity".
"Warfare itself has to be rethought because it's occurring at many different levels and many different ways," Mr Pezzullo said.
Loading
It was reported on Wednesday that Russia is being accused of carrying out mysterious "Havana Syndrome" attacks against two CIA officials visiting Australia last year using microwave weapons.
Asked about the incident, Mr Pezzullo said: "I don't have any comment to make on that story". But he said "we have to be expansive in our use of the term weapons".
"Think about things like disinformation, misinformation. Yes, that does include espionage and it touches on the matter that you raised that I neither spoke in confirmation or denial about," he said.
Get our Morning & Evening Edition newsletters
Anthony is foreign affairs and national security correspondent for The Sydney Morning Herald and The Age.