ROME — Protesters in Naples, angry over a just-imposed 11pm to 5am regional curfew and by the local governor's vow to put the region under lockdown to try to tame surging COVID-19 infections, clashed with police on Friday night.
The demonstrators, who Italian media said numbered several hundred, headed toward the Campania region's headquarters near the southern Italian city's Mediterranean waterfront.
RAI state TV said local merchants joined the protest, hours after Governor Vincenzo De Luca told citizens in a televised speech that he was "moving toward closing everything down" except essential services.
Demonstrators threw rocks and smoke bombs and police officers responded with tear gas.
"You close us down, you pay us," was one of the shouted slogans, the Italian news agency ANSA said.
Unemployment in the south runs double or even higher than in the productive north, and the country's economy, already sluggish before the pandemic struck in late winter, risks being crippled by another lockdown like the nationwide one the central government placed the country under for some 10 weeks early in the COVID-19 outbreak.
Several people were detained in Naples, the Lapresse news agency said. AP
What will Melbourne's shopping centres look like once they're allowed to reopen?
Well, virtual queuing systems, COVID-19 safety crews, extended trading hours, and digital heat mapping will be the norm.
Vicinity Centres, which runs Chadstone, The Glen, Box Hill Central, Northland and Emporium, has a COVID-safe plan that includes a new website tool to allow customers to view foot traffic in real-time at the centres and plan their trips to avoid busy times.
The real-time pedestrian monitoring will also enable COVID safety crews to act on the ground if areas become too crowded.
And a virtual queuing app will help customers book times to visit specific stores.
Before the pandemic, Melbourne business SpaceCube's six-metre-long shelters were mostly used in events like the Melbourne Cup or the Australian Open.
The pods are a few centimetres longer than the average car parking space – which is why, after Premier Daniel Andrews announced last month that restaurants and cafes would be able to reopen using outside spaces, orders came thick and fast.
"Every business we help get open is saving jobs right now," SpaceCube chief executive Mark Davies said. His company has been installing the shelters on streets and open spaces before the expected reopening on November 2.
All over Melbourne, food and drink operators are focused on getting their doors open, even with fears of a repeat lockdown looming over them.
An interstate fly-in fly-out worker has been arrested after he allegedly breached hotel quarantine four times after landing in Perth from Queensland.
His colleague, a 30-year-old worker from New South Wales staying at the same accommodation, has also been fined for breaching quarantine to hang out with his workmate.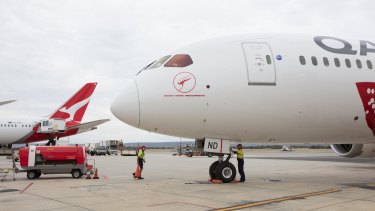 Selu Cecil Thornley Siitia, 32, landed at Perth Airport on October 13, after receiving an exemption through the G2G Pass system to travel to Western Australia for work.
Mr Siitia, who is a New Zealand citizen but usually lives in Queensland, was ordered to self-isolate for 14 days at the Mont Clare Boutique Apartments in East Perth.
Police allege the man wasn't in his apartment when officers arrived at the hotel for a random quarantine compliance check just after 3pm on Friday and found him outside the complex instead.
Victorian Ombudsman Deborah Glass has opened an investigation into the state government's multibillion-dollar Business Support Fund after receiving what she called a flood of complaints pointing to systemic problems with the fund's administration
The Ombudsman, tasked with scrutinising the state government's actions, has been approached by more than 750 business owners who detailed lengthy delays and failures of communication by the Department of Jobs, Precincts and Regions.
The Ombudsman launches investigations when a matter is deemed to be of significant concern. The vast majority of the thousands of complaints received each year do not culminate in full-scale investigations, of which there are usually fewer than 10 annually.
"If it had only been about delays, I wouldn't have launched an investigation," Ms Glass said of complaints about the economic survival package.
"What were initially complaints about failure to respond and poor communication became more around the outcome of applications."
The Johnson & Johnson coronavirus vaccine trial, paused earlier this month due to a participant's unexplained illness, is preparing to restart after investigators concluded the man's stroke did not appear to be related to the vaccine, according to two individuals familiar with the trial who spoke on the condition of anonymity.
The AstraZeneca vaccine trial, on hold in the United States since early September, also got the green light on Friday to restart from the Food and Drug Administration, according to a company statement.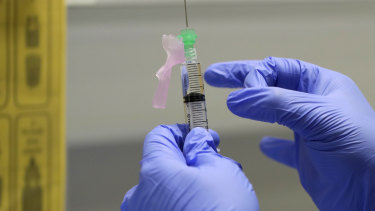 When a potential adverse event occurs during a clinical trial, the testing is typically stopped so that an independent data and safety monitoring board can thoroughly investigate and determine whether the problem was likely related to the vaccine. Rules around clinical trials and patient privacy usually restrict details from being released but the tremendous scrutiny of the coronavirus vaccine trials has prompted many scientists to call for greater transparency in disclosing and explaining the reasons for such halts.
The United States broke its daily record for new coronavirus infections on Friday as it reported 84,218 new cases due to outbreaks in virtually every part of the country, according to a Reuters tally.
The spike in cases comes less than two weeks before the presidential election on November 3 and is hitting battleground states such as Ohio, Michigan, North Carolina, Pennsylvania and Wisconsin.
On Thursday, the United States reported a near-record 76,195 new cases.
The previous record was 77,299 new cases on July 16. At the time, hospitalisations for COVID-19 patients hit 47,000 and two weeks later deaths rose to an average of 1,200 per day.
Now, hospitalisations are over 41,000 and deaths average nearly 800 per day.
Sixteen states had record one-day increases in new cases on Friday and 11 reported a record number of hospitalised COVID-19 patients.
Health experts have not pinpointed the reason for the rise but have long warned that colder temperatures driving people inside, fatigue with COVID-19 precautions and students returning to schools and colleges could promote the spread of the virus.
The United States has the most cases in the world at 8.5 million and the most fatalities with 224,000 lives lost.
The United States has reported over the past week an average of 60,000 new cases per day, the highest seven-day average since early August.
The Midwest has been the epicentre of the latest surge but infections are rising nationwide.
The Northeast reported an 83 per cent increase in cases in the past month.
New cases have doubled in Connecticut, New Hampshire, Rhode Island and New Jersey in the past four weeks as compared to the prior four weeks, according to a Reuters analysis.
Western states including Montana, New Mexico and Wyoming have reported a 200 per cent increase in cases in the past four weeks when compared with the previous four weeks.
Reuters
In case you missed it, here are the key points from the Premier's press conference on this grand final Saturday:
Victoria recorded seven new cases on Saturday and no deaths.
Six of the new cases are linked to known outbreaks, including the East Preston Islamic College outbreak, Croxton Special School in Northcote, the Hoppers Crossing community outbreak and Estia aged care in Keilor.
One of the cases is a student at the Islamic college. The seventh case is under investigation but is a person who has previously tested positive for COVID-19 and may be shedding the virus.
A family of four, with a child at East Preston Islamic College and a child at Croxton Special School, has tested positive for the virus. The mother was the first person to be diagnosed, before the remaining three family members tested positive. Thirty-four close contacts of the child at Croxton Special School are now in self-isolation.
More than 100 close contacts connected to the East Preston Islamic College outbreak are also in self-isolation. Their 307 secondary close contacts are isolating, pending their test results.
Every single person connected to East Preston Islamic College and Croxton Special School is being asked to get tested and isolate immediately, even if they do not have symptoms.
Anyone identified as a close contact must remain in isolation for 14 days, even if their initial test result is negative. However, people identified as "secondary close contacts" – the contacts of close contacts – do not need to remain in isolation if their initial test is negative.
Premier Daniel Andrews warned Victorians that restrictions may not be eased back as expected tomorrow due to the outbreak.
Mr Andrews cautioned people from "banking that tomorrow I'm making a whole series of detailed announcements about opening up". Although he is "still optimistic that we will be able to have positive things to say".
Melbourne's 25-kilometre travel limit may not be lifted on Sunday as some have hoped. The government wants to protect popular day-trip destinations like the Mornington Peninsula and the Dandenong Ranges from being flooded with lockdown-weary Melburnians, but chiefly from northern suburbs' residents who may be carrying the virus.
The Premier says locking down certain suburbs, while easing restrictions across the rest of Melbourne, is not the way forward. His preferred method of containing outbreaks is isolating positive cases, their close contacts and "third ring contacts".
Of the 17,219 coronavirus tests carried out on Friday, 2802 were undertaken in the northern suburbs.
Chief Health Officer Brett Sutton, who fronted a press conference for the first time since Monday, is confident the northern suburbs outbreak will be brought under control.
The Premier denied the health department failed to communicate properly with the family at the centre of the East Preston Islamic College outbreak, saying "I'm not accepting the notion that the response of our dedicated public health team was not complete".
Mr Andrews could not confirm reports that workers who have been employed on $120,000-a-year contracts for Victoria's hotel quarantine program are sitting at home idly waiting for the scheme to resume. But he said the government does have a workforce on standby.
It's been more than 10 weeks since Tasmania recorded a positive test, and now tourism operators are preparing for the reopening of the state's borders on Monday to all states and territories except NSW and Victoria, with those two scheduled to follow at the start of November and December respectively.
Operators such as Par Avion, which specialises in scenic flights and walking tours to the state's south-west opened its Bathurst Harbour Wilderness Camp earlier than usual for locals and it was booked out.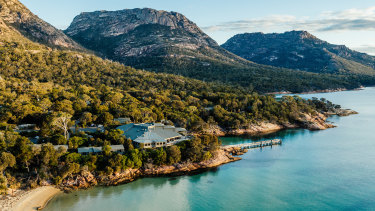 Par Avion's Shannon Wells hopes that enthusiasm might be matched by interstate visitors when the gates open. Their strongest markets are New South Wales and Victoria but he's concerned "there will be a rush to Queensland and the Sunshine Coast".
"We'll go OK, but we won't be at full capacity. We might just have to stay small," he said. Like many operators, he's concerned about "that big risk if the borders shut down again and we have to refund everything as we did last March, I just don't want to go through that again." (See paravion.com.au).