Loading
"They don't inscribe World Heritage status for no reason," Harry Burkitt, a campaigner for the Colong Foundation for Wilderness, said. "Outstanding universal values don't come cheap."
A spokeswoman for Stuart Ayres, the Minister for Western Sydney who oversees the Warragamba project, did not address offset costs, saying: "The finalised and exhibited Environment Impact Statement will include an assessment of the impact of an increase in temporary inundation on the upstream environment, and on Aboriginal cultural heritage".
Mr Ayres has previously argued taxpayers should have offset fees calculated based on the "rare occasions" of temporary inundations, and that the impacts would be "indirect".
However, as this masthead reported in July, the government's own Department of Planning, Industry and Environment, dismissed this stance, stating in a separate leaked document: "the rationale and conclusion for considering all upstream impacts from temporary inundation as indirect impacts [are] not supported".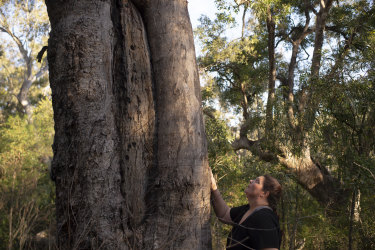 Loading
The estimates show that the biggest single category of expected loss would be for narrow-leaf ironbark and red gum forests on rocky slopes, coming at about $321.2 million based on current biodiversity credit rates.
Similarly, estimated credits for the loss of so-called hinterland riverflat eucalypts totalled $312 million.
By contrast, Snowy Hydro has earmarked about $100 million to compensate for the damage construction of the giant Snowy 2.0 pumped hydro project will inflict on the Kosciuszko National Park.
Independent MP Justin Field said it was "hugely concerning" that Minister Ayres and WaterNSW have continued to refuse to release the Warragamba project's offset assessments.
Mr Field said the project's viability was "getting shakier by the day" and that any short-changing of compensation payments would have flow-on effects for other developments around the state.
Loading
"Any effort to change or override biodiversity offset rules to reduce project costs will create a terrible precedent that will undermine the integrity of the biodiversity offset program in NSW, set back conservation outcomes, and will see every private developer seeking special treatment to avoid paying for environmental destruction," he said.
The Colong Foundation's Mr Burkitt said the real cost of this project could end up being a $2 billion subsidy to floodplain developers. "Imagine what the NSW Government could do to protect existing floodplain residences if this amount of money was spent properly," Mr Burkitt said.
Peter Hannam writes on environment issues for The Sydney Morning Herald and The Age.
Most Viewed in Environment
Loading