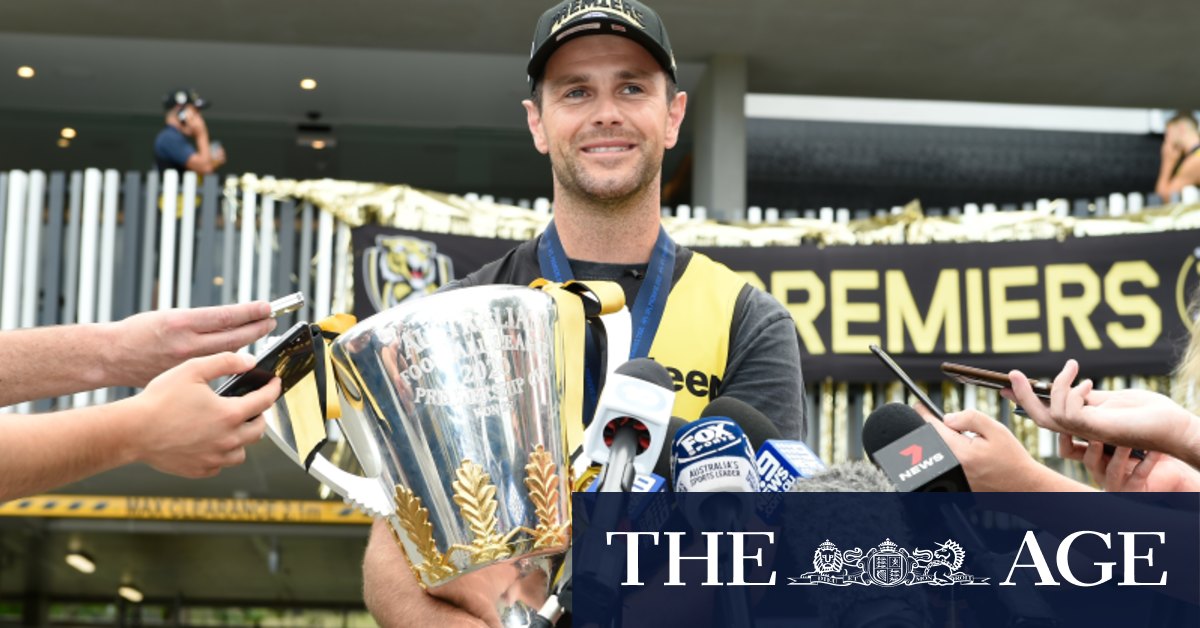 "I can imagine it has been a real challenge for them. I implore them to stick [with it]. It will be OK. As long as we take the lessons that we have learned through this time, and take it forward, we are going to be better for what has happened this year and their support has been amazing," Cotchin said.
"We hear it loud and clear week in, week out not just in grand final week but throughout the season."
Cotchin admitted he came close to giving the game away before their run of success but was glad he remained and that he had seen such growth in the group through the tumultuous season as they adopted a motto similar to the one outlined in the Do Your Job documentaries that focus on the New England Patriots.
He said to turn back-to-back flags into a three-peat was possible if they set their minds to securing another flag, having ticked off the club's ambitious goals with their third premiership.
"To say that we have ticked them off is pretty incredible to say the very least but I know with the hunger we have, as a group but also has a football club, we'll be looking at ways we can get better and stay on this journey," Cotchin said.