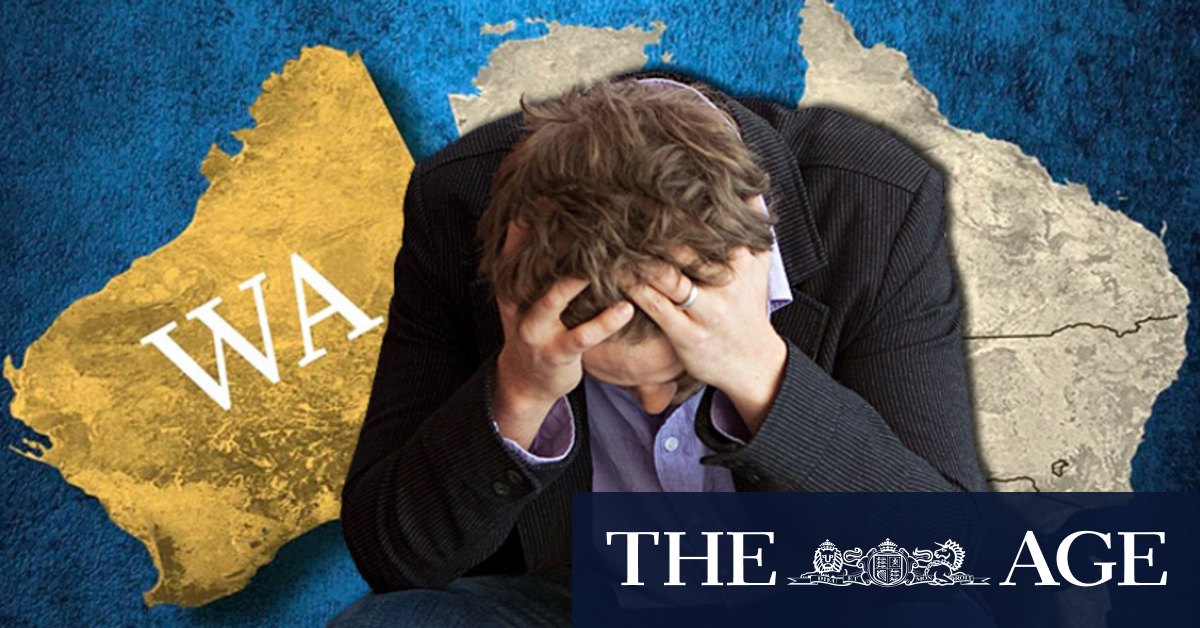 "My little three-year-old cries sometimes and the other two [children] are always asking me when I will go back. Being able to talk to someone or get help is near impossible," he told Human Rights Watch.
In similar case, a WA father of three had been living and working in New South Wales when the pandemic began, and all his work opportunities in the eastern states dried up.
He had his application to move home to Perth rejected four times, despite his three children living in the city.
A mother who was working temporarily in Victoria was separated from her teenage daughter in Perth who suffers severe mental health issues. The mother's application was rejected twice.
Other residents were prevented from returning to care for sick parents or are stranded without family support.
Human Rights Watch, who had interviewed 17 applicants who had their requests denied by police, said on Wednesday the government needed to make more exemptions for compassionate cases, prioritise family reunions, provide greater transparency about the approval process, and provide clearer explanations to people who have been refused permission to return to their home state.
"Governments can restrict people's movement for compelling public health purposes, but any restrictions on these rights should be strictly necessary and proportionate," Australia researcher for Human Rights Watch Sophie McNeill said.
"The process in Western Australia is opaque, confusing, and arbitrary. West Australians who want to return home for compassionate family reasons and who are willing to abide by quarantine restrictions should not be blocked from doing so."
A spokesman for WA Premier Mark McGowan said the hard border was the reason the virus had been kept out of the state, and allowed life in WA to get back to a 'COVID normal' faster than the eastern states.
"We understand these concerns, but we have to act in the interest of the entire state. We are in a state of emergency, doing everything we can to manage a global pandemic," he said.
"There are exemptions for people who need to enter WA on compassionate grounds, which are managed by WA Police, on the advice of the Chief Health Officer.
"If a person applies to enter Western Australia under compassionate grounds, stating medical reasons, they will be required to provide medical evidence to support their claim."
Human Rights Watch said interviewees reported confusion over exactly what information was required by police and others said they applied for entry because of mental health hardship as a result of separation from loved ones, but this was not on the list of exemption criteria.
Many applications for travel exemption referenced mental health conditions but decisions were being made by police personnel, not qualified health professionals. There was no formal review process when applications were refused.
Loading
WA's Police Minister Michelle Roberts did not respond to questions or a request for a meeting, the organisation said.
WA Police provided some explanation of the process, but advised that a Freedom of Information request would be required to obtain data related to applications for the 'Good to Go' (G2G) process.
Human Rights Watch said the exemption process was too narrow-minded and many compassionate cases did not meet the strict criteria, or even when they did, some individuals had been rejected several times.
The organisation said while the state had a responsibility to keep the virus out of the state, it had already successfully implemented the necessary strategies to protect the public such as entry screening, polymerase chain reaction testing, and a 14-day quarantine upon arrival.
"It is unclear why this cannot be maintained while increasing the number of people allowed in," it said in a statement.
The Premier's spokesman said the government had adjusted the exemption criteria and quarantine arrangements during the course of the pandemic.
"For example, earlier this month we announced changes to quarantine arrangements for people coming to WA from Victoria, and expanded the exemption list for people coming to WA from New South Wales," he said.
"The Chief Health Officer's current written health advice is clear. We will continue to monitor the situation closely, but will only adjust our border arrangements when the health advice says it is safe to do so."
On October 14, WA's Chief Health Officer Dr Andrew Robertson told the government the hard border should remain "but should be reviewed in two weeks' time".
"Given continuing changes in the epidemiology in other states and the situation in Western Australia, I am happy to re-consider the above advice should there be significant changes in the public health situation," he wrote in his health advice.
AMA WA president Andrew Miller told reporters last week he had concerns over the fairness of the process.
"I think Western Australia needs to keep its borders under control, but it does need to adjust to keep them fair," he said. "How can this process be fairer so people can appeal if they need to and it can be more transparent?"
Fran is the editor of WAtoday
Nathan is WAtoday's political reporter and the winner of the 2019 Arthur Lovekin Prize for Excellence in Journalism.