This Queensland election campaign, Brisbane Times is not only reporting on the news of the day, we're also asking questions on your behalf. Directly.
Is there something you need to know to help you decide how to vote on October 31? Is there an issue you believe has been ignored?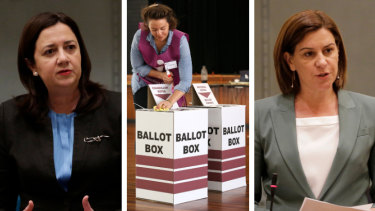 Simply fill in the form to submit your questions and we'll direct them to who we believe can best give an answer.
We're going to try to keep the political spin to a minimum in this space, at least as much as it can be avoided in the heat of an election.
Please note that we may not be able to get answers to all of your questions.
Boris asks: What COVID-19 safe measures is ECQ using for Election day on Saturday? Also, is it advised we bring our own pen like the March elections?
An Electoral Commission of Queensland spokeswoman answers: The Election Service Plan is here.
This details how the ECQ has planned for a COVID-safe election to provide safe and easy access for electors to vote.
The ECQ suggests:
Plan the way you'll have your say.
Decide where and when you'll vote.
Bring your Voter Information Card if you have one – the VIC makes voting quick.
Stay 1.5 metres apart.
Use hand sanitiser.
Bring your own pen or pencil is you wish.
Also, check out the Voting With Ease video below.
A reader (name not supplied) asks: With the LNP preferences being directed towards One Nation, I fear a hung Parliament could result with One Nation dominating the cross bench. Is this a likely scenario? And which is more likely … a Labor Premier dependent on One Nation support or an LNP Premier?
Griffith University political expert Paul Williams answers: Pauline Hanson's One Nation will not win a second seat; it will struggle to hold Mirani.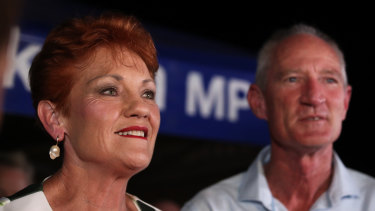 It will therefore not dominate the crossbench. Indeed, given Labor has long preferenced One Nation last, there is zero chance of Labor reaching out to PHON for support, especially when the Greens and independent Sandy Bolton are available.
Katter's Australian Party is likely to hold their three seats and therefore be a variable in any crossbench negotiations the LNP or Labor would offer, should either major party fall short of 47 seats.
Sven asks: What happens to pre-poll or postal votes of people who pass away before election day?
Brisbane Times PM editor Cameron Atfield answers: If their vote has been cast, then it will be counted.
Jim asks: With the renewed calls for North Queensland to become a separate state, what is the actual process and requirements for a new state to be added to Australia?
Constitutional law expert Anne Twomey, from the University of Sydney, answers: Section 121 of the Constitution says the Commonwealth Parliament may admit new states to the Commonwealth, imposing such terms and conditions, including with respect to representation in either House of Parliament, as it thinks fit.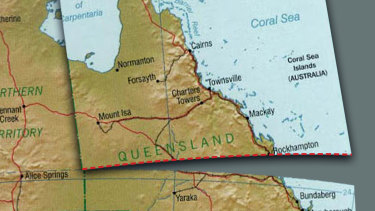 In addition, section 124 requires the "consent of the Parliament" of an affected state. So both Parliaments must consent, and the use of the term "Parliament" indicates that this needs to be done by legislation.
But it is possible that other constitutional provisions would apply. Any action in splitting off part of a state to become a new state will affect borders. Section 123 of the Constitution says that the Commonwealth Parliament may alter the borders of a state, with the consent of the state's Parliament and the "approval of the electors of the state voting upon the question".
Doubts have been expressed about whether section 123 would apply to the creation of a new state under sections 121 and 124 – but even if it is not technically required, those doubts would drive public agitation for the holding of a vote.
One of the major problems is that, since federation, a new state has never been created. This means that we have no court precedents to rely upon and we don't really know exactly how sections 121, 123 and 124 work together.
The Constitution guarantees the "original states" (being those that joined at the time of federation) equal Senate representation and a minimum of five seats in the House of Representatives, regardless of their population.
If a state were to be divided in half or cut into thirds, there could be a dispute as to which of the resulting states was the "original" state, with guaranteed rights, or whether all parts would lose those rights. For example, if Queensland was carved up into three states, could it really be claimed that one of those three parts was the "original state"?
David asks: How do you see the One Nation preferences playing out this election given almost all preferences were directed to the ALP at the last election and helped to re-elect the Labor government?
Griffith University political expert Paul Williams answers: The premise of this question is wholly wrong.
One Nation voters did not preference Labor overwhelmingly. Indeed, 90 per cent of One Nation voters ignored how-to-vote cards in 2017.
In the small number of seats where One Nation did preference Labor, 60 per cent of those preferences went to LNP.
In those seats where One Nation directed preferences to LNP, just 30 percent went to Labor.
The suggestion that One Nation preferences re-elected Labor in 2017 is absolute nonsense.
A reader (name not supplied) asks: Is the LNP running a dead campaign in McConnel, just like the Labor Party is doing in Maiwar?
Brisbane Times PM editor Cameron Atfield answers: No.
As someone who lives in McConnel, I can confidently say the LNP and its candidate, Pinky Singh, is very visible in the electorate.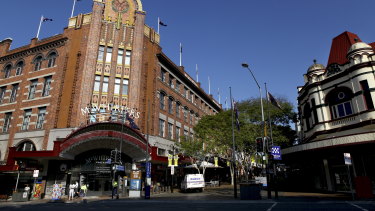 As are the campaigns of Grace Grace (Labor) and Kirsten Lovejoy (the Greens). Corflutes everywhere, packed letterboxes, waving volunteers. The works.
None of these three women can be accused of not putting in the hard yards in this campaign.
The same cannot be said for the One Nation, UAP and other minor party candidates. From my observations, they have been invisible.
You also mentioned Maiwar in your question. I can't speak from any experience in that electorate this campaign, but I did receive the following feedback from "gok" after an earlier post about whether Labor was "running dead" in that electorate:
"Maiwar is being very well covered by the candidate Palani Thevar. I've seen him wave at me and I've seen their campaign office all lit up all night AND he's actually turned up, doorknocking at my house! I've had to say 'enough, enough I'll vote for you. Now leave me alone' in jest. He's a super hard working campaigner and I'm not sure what your reader is talking about."
Ben asks: Who are the rising stars in each party? Will someone like Jess Pugh from Labor be in line for a junior ministry should she and the ALP be re-elected?
Queensland University of Technology political analyst, former Labor government minister and former Speaker John Mickel answers: Jess Pugh has impressed as the Mount Ommaney MP and is very popular in her electorate, as is Leanne Linnard (Nudgee).
Other Labor MPs to watch are Charis Mullen (Jordan), Linus Power (Logan) and Michael Healy (Cairns).
As for the LNP, David Crisafulli (Broadwater) is someone who is under-utilised but very capable. Others include Dan Purdie (Ninderry), Sam O'Connor (Bonney) and Lachlan Miller (Gregory).
Tony Woods asks: As is always the case, Queensland journalists don't ask questions of politicians. How about asking both if they intend pursuing daylight saving, or will they remain backward? Waking at 5.30am instead of 4.30am would benefit everyone.
Adrian asks: Do the ALP or LNP support relooking at daylight saving if they win government? Given the need for post-COVID economic recovery, aren't the productivity arguments in terms of aligning with New South Wales and Victoria even more compelling in this situation?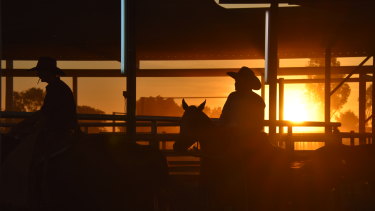 A spokesman for Premier Annastacia Palaszczuk (Labor) answers: The Premier recognises that there are many views across our state about the matter and has been clear that she wants to unite Queensland, not divide Queensland.
A spokesman for Opposition Leader Deb Frecklington (LNP) answers: The LNP's position is no change.
Adrian asks: Are there any rules about restrictions on soliciting for votes by candidates or supporters of a candidate when a voter walks into the polling centre?
Brisbane Times PM editor Cameron Atfield answers: There are strict rules about where party or candidate volunteers can interact with voters (and by "interact" I mean handing out how-to-vote cards and generally telling you why their candidate is the bee's knees).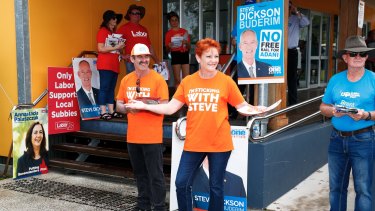 All political election material — be it T-shirts (and the volunteers within), corflutes or how-to-vote cards — must be at least six metres from the entrance of a voting place. If it's a school hall well within the grounds, for example, then candidates and their supporters are entitled to canvass votes up until their six metres away from the hall entrance. At other locations, they might have to stay out on the street.
An added rule this year, due to the pandemic, is that all how-to-vote cards can only be used once. Which brings me to the reminder that your vote is your own — you are under no obligation to follow the preferencing suggestions of your preferred candidate.
The Electoral Commission of Queensland has a handy fact sheet here.
A reader (name not supplied) asks: Why was the LNP campaigning in Rockhampton earlier this week, given Labor has held the seat since the 1930s. Do they have a chance?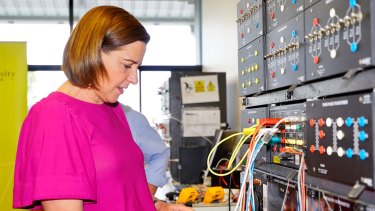 Griffith University political expert Paul Williams answers: Labor won't lose Rocky. Even so, campaigning in safe seats has a dual effect.
It adds to the democratic surplus: it's critical that voters in safe seats are not ignored.
It adds to LNP coffers. For every primary vote above 6 per cent, a candidate receives about $3.