The nation's biggest lender, the Commonwealth Bank, now has $295.1 billion in deposits from households, a near $31 billion increase on February. Between February and September last year, the bank's household deposits actually fell by $2.8 billion.
The cash is attracting next to no interest. Since the start of September, the big four major banks have cut their savings rates by an average 0.2 per cent. The base rate on flexible savings accounts offered by the four is now just 0.05 per cent.
The Reserve Bank reported a small lift in credit for owner-occupier housing last month but business credit fell by 0.3 per cent, the fifth consecutive monthly fall. Credit for personal finance is now down by 12.5 per cent over the past year.
CommSec chief economist Craig James said the amount of currency circulating in the broader economy had jumped by 18.5 per cent over the past 12 months, the fastest growth in 45 years.
He said people clearly were focused on holding money, with loans and advances by banks growing at the slowest rate in four decades.
"There is plenty of money circulating around the economy, but despite super-low interest rates, few are willing to take on more debt," he said.
NAB's director of market economics, Tapas Strickland, said with so much money in bank accounts, households may be able to absorb any drop-off in government support over coming months.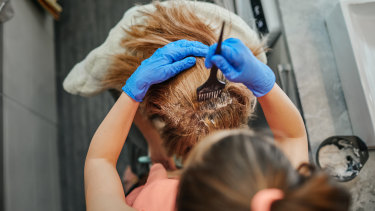 "The key implication here is that if employment continues to rebound as government support is tapered, the household sector has a fair degree of liquidity that could then underpin consumption even as that support is tapered," he said.
But a special survey by the NAB of Australians' attitudes towards the coronavirus recession suggests ongoing concern that could limit the recovery.
Loading
In the September quarter, 59 per cent of those surveyed rated the coronavirus' impact on the economy as their key concern, up from 57 per in the June quarter. It remains the number one concern, ahead of restrictions on travel and movement which lifted in September to 35 per cent.
It also found that once the pandemic is over, 31 per cent of those questioned are most looking forward to seeing family members. A similar number have their heart set on an overseas holiday while 27 per cent want a domestic holiday.
A quarter said hugging friends and family was on their agenda while 5 per cent said a trip to the hairdresser was their top priority.
Get our Morning & Evening Edition newsletters
Shane is a senior economics correspondent for The Age and The Sydney Morning Herald.