Australians are more likely to be shopping from their beds than at shopping centres during the COVID-19 pandemic, Caitlin Fitzsimmons writes.
A survey of 1256 people by Catalyst Research, for cashback platform Cashrewards, found that 57 per cent of people were avoiding retail stores during the pandemic.
(Not that we always had a choice, particularly in Melbourne, because of lockdown restrictions).
The survey found that one-third of people are frequently shopping online, up from 22 per cent of people before the pandemic.
While 33 per cent of people are going to shopping centres, 28 per cent of people are shopping from the toilet.
One in four respondents were at the pub and one in five shopped from the gym.
In case you've forgotten, Australia recorded zero locally transmitted cases of COVID-19 today. It bears repeating a few times.
Health Minister Greg Hunt has thanked health workers and the public for our efforts in suppressing the virus in a video posted to Twitter this afternoon.
"It's been an enormous national effort and it's a huge national achievement. There's more to be done, but I just want to say to all of our health workers, thank you. To our public health workers and officials, thank you," Mr Hunt said.
"To the Australian public, above all else, the deepest of thank yous for what has been the hardest of years but the most significant of achievements."
Earlier in the day, Mr Hunt said he was hopeful state borders should reopen by Christmas.
Newly re-elected Queensland Premier Annastacia Palaszczuk says the state will keep its border closed to greater Sydney and Victoria until at least December 1.
The race that stops the nation won't have a trackside audience on Tuesday. Network Ten's executive producer of sport Frank Smith has told culture reporter Broede Carmody that the 2020 Melbourne Cup will be the greatest challenge of his career.
"For 160 years the Melbourne Cup has endured. It's gone through wars, the Great Depression and now COVID-19. It's one of the most iconic events in the world, let alone Australia, and we need to do it justice," Smith said.
Ten commenced a $20 million five-year broadcast deal with the Victoria Racing Club last year after nabbing the rights from Seven.
Smith said he and his team have had to "completely re-imagine" this year's coverage.
Fashions on the Field will be conducted remotely, with entrants asked to compete from their front lawns. Network 10 has pre-recorded contestants, with finalists and winners to be announced on Oaks Day.
Producers are also planning live crosses to Australian towns to see how different communities.
Prime Minister Scott Morrison recently listed South Korea among a handful of Asian countries which could form part of a travel bubbles.
Traveller's Anthony Dennis has spoken to Insook Lee, the director of Korea Tourism Organisation in Sydney, who hopes that South Korea could become the next big thing for Aussie travellers.
"But the problem is, Australians don't know about all the things you can see and do in South Korea, our rich culture and heritage, our beautiful natural attractions – you can ski in winter, enjoy beautiful cherry blossoms in spring, the colourful autumnal leaves or even surf our beaches – and the food." says Ms Lee.
The country is still recording about 100 cases of the coronavirus a day, which is relatively low considering its population of 51 million, and has suffered half as many deaths as Australia.
Japan and Singapore have also been listed as possibilities for an international travel bubble.
Thousands of small businesses have reopened this week as Melbourne enjoyed some new freedoms. I hope you've had a chance to dine out or visit friends and relatives two at a time (while staying safe). We'll get some more freedoms and businesses like gyms back from November 9.
Still, Victoria is expected to lose 325,000 jobs this year, according to a PricewaterhouseCoopers report released by the City of Melbourne, after the extended lockdown hammered the economy. Treasurer Tim Pallas will hand down the delayed state budget on November 24.
On Sunday, the Opposition released its own plan to "get back to business". It involves no new taxes, freezing local government rates and freezing road tolls and public transport fares.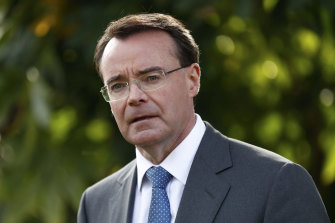 Opposition Leader Michael O'Brien also wants to deliver 57,000 apprenticeship and traineeships, expand free TAFE, cut payroll tax, and construct 50,000 homes under a build to rent project with 10 per cent public housing.
"Small business is on its knees, with many forced to walk away from their once-thriving businesses. Without bold government policy many more simply won't survive," Mr O'Brien said.
You can view the whole plan here.
England will begin a month-long lockdown from Thursday after a run of at least 50,000 cases each day.
Bevan Shields, Europe correspondent for The Sydney Morning Herald and The Age, says in an analysis piece that UK Prime Minister Boris Johnson resisted returning to lockdown for too long.
"You don't need hindsight to see the government has made the same mistake twice. Johnson has once again waited too long. The signs were there for all to see," Shields writes.
The restrictions will see the closure of pubs, restaurants and non-essential businesses, including hair salons and gyms. People will only be able to leave their homes for specific reasons such as education, work (if they are unable to work from home), exercise and to shop for food.
My colleague Simone Fox Koob has beautifully covered the personal toll of the pandemic in Victoria through the 'Loved and Lost' series with Tony Wright.
Simone has spoken to the family of John Bangsund, a beloved editor from Melbourne, who passed away on August 22 after contracting the coronavirus.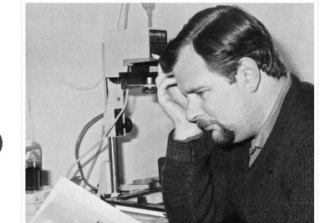 John was born in 1939 and raised in Northcote, a working class area of Melbourne at the time. He was the oldest of three children and his parents were very religious in a "very practical way," says his wife Sally.
"Both parents put a lot into the local community, helping people, and that's the environment that John grew up in, with that sort of openness and acceptance of people."
Greater Sydney and all of Victoria will remain locked out of Queensland until at least December, newly re-elected Premier Annastacia Palaszczuk has confirmed.
Asked at a media conference this morning following her election win last night whether there would be any change to the border policy in the near future, Ms Palaszczuk said they would continue to review borders at the end of the month as they have done throughout the pandemic.
"That's exactly what I've said to the people of Queensland, I've been entirely consistent on this and we will do whatever [Chief Health Officer Jeannette Young] says, her health advice to keep Queenslanders safe," she said.
"But I also acknowledge people have lost their jobs, and now's the time to get back to work and make sure we deliver on our economic plan."
Ms Palaszczuk said the news overnight that the UK was going back into lockdown showed what could happen if strong measures weren't taken to halt the spread of COVID-19.
"I mean that's going to take a huge toll on their economy. You can't have an economy if you can't control the health virus," she said.
Federal Health Minister Greg Hunt earlier today said Australia is on track to lift its internal borders by Christmas, after the country recorded zero cases of local transmission.
"I am very hopeful that now the [Queensland] election is over that this will continue to be a medical decision. If it is a medical decision the very low case numbers … will provide the strongest possible basis for moving to the next step," Mr Hunt said on Sunday.
Rachel Eddie here from Melbourne taking over the blog from Ashleigh McMillan, who filed live updates on COVID-19 through the morning. I'll be here into the evening. Send me your tips for the blog by email.
Victoria's Health Department has sent out its daily COVID-19 update. As you know, we've recorded zero cases again today. Woohoo.
There are now just 61 active cases in the state and two people are in hospital, none of whom are in intensive care.
Three healthcare workers remain infected with the coronavirus and four aged care outbreaks are ongoing.
There were 15,998 tests processed yesterday, including 2103 in the northern suburbs. Another 876 tests came back this morning from from Banyule, Darebin, Hume, Moreland and Nillumbik.
Forty-two people have been connected to the northern suburbs outbreak and 17 cases remain active.
The Eastern Health Box Hill Hospital has been linked to 15 cases and one remains active.
There are now 20 local government areas in Victoria that have active cases, including 11 people in Wyndham, seven in Brimbank and seven in Darebin. There are six active cases in Hume and five each in Banyule and Melton.
The Department of Health and Human Services is investigating a new infection reported on Friday in Deer Park, pending further tests. Twenty-one people have been identified as close contacts and are in quarantine.
The one mystery case from the last 14 days is from postcode 3081 (Heidelberg West, Heidelberg Heights and Bellfield). The 14-day average is 2.2 for metro Melbourne and zero in the regions
Victoria's Deputy Chief Health Officer Allen Cheng celebrated news that there were no cases in the community in all of Australia.
"This isn't anywhere near over, but a whole lot better than where we've come from," Professor Cheng said.
It's Ashleigh McMillan here. Thanks so much for joining me on the blog today – I'm heading off to soak up some of that beautiful Melbourne sunshine while it lasts!
It's been such a pleasure to read all your comments on this momentous day where there was no community transmission cases of COVID-19 reported anywhere in Australia.
The brilliant Rachel Eddie will be looking after the blog this afternoon. For now, please stay safe and enjoy the rest of your weekend.