The year has been interrupted on so many levels, and study programs that flourished under a different landscape now become challenging and onerous for the sturdiest among them. We may look on empathetically, and even feel the same waves of nervous anxiety that they experience, but like foot soldiers in a war, one can never fully comprehend the fear of open combat from afar.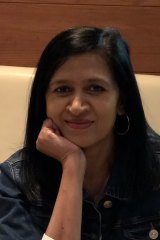 Bizarrely, the exams offer stability and certainty, in a sea where massive waves continue to threaten. The exams offer a strange anchor; they are an ordinary, expected feature suggesting that life may indeed be returning to normal.
They seem to imply that we are preparing for a world past the pandemic. For many students, knowing the date and acknowledging that exams were indeed timetabled became a beacon of light in an otherwise cloudy and gloomy world. Exams mean closure, exams seemingly open doors, exams are a way of experiencing normalcy. The Department of Education has assured students their ATARS will be received by the year's end, offering students a platform to optimistically think about potential university education and jobs that would transition them from beleaguered year 12 students to school-leavers with a ticket for the future.
When students gear up for the days ahead, they should be assured of compassion on the part of
year 12 assessors, who would no doubt be cognisant of their distinctively unorthodox journey.
In fact, arriving at the exam centre will be an achievement in itself for many, and wading through hours of writing in the traditional format is a feat of its own after months of online interaction. Foremost, as this next chapter unfolds, is the mental health and wellbeing of our senior students, many of whom will receive special consideration for their effort.
For these senior students, like most people, knowing the end point is actually a means of regaining control.
Dr Pearl Subban is an education academic at Monash University.
Get our Morning & Evening Edition newsletters
The most important news, analysis and insights delivered to your inbox at the start and end of each day. Sign up here.