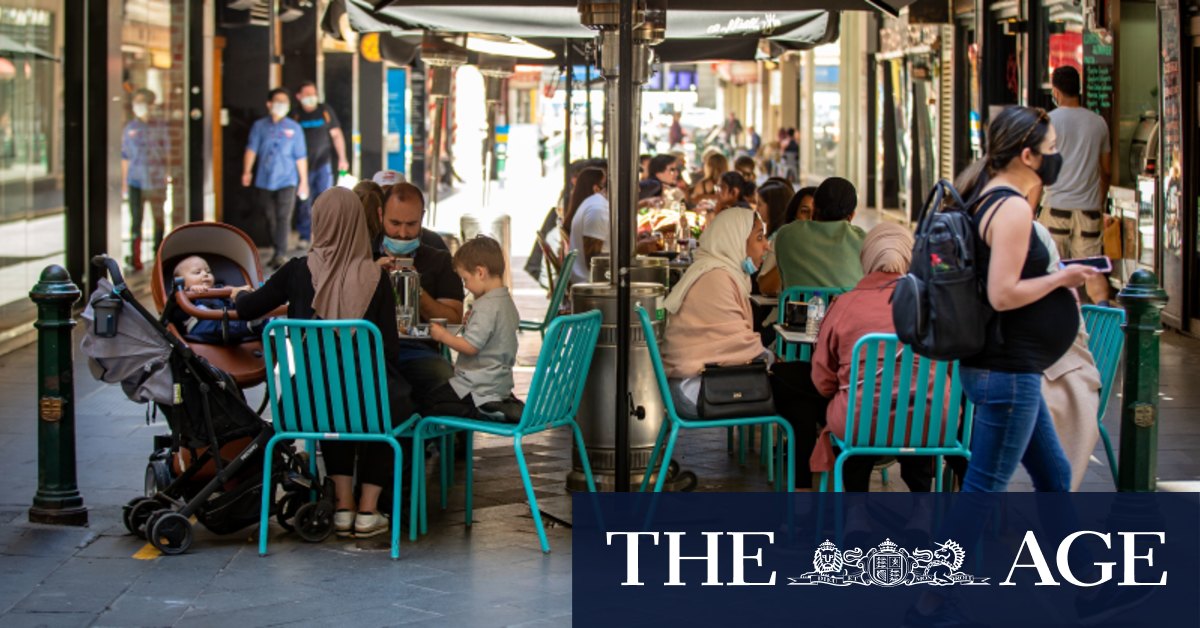 "We're going to need to continue to do that for the months ahead … We need to remain vigilant."
Ms Allan, who said mask wearing would likely remain in Victoria for the "foreseeable future", said the state government would rely on the advice of health experts and emergency agencies to determine whether the state of disaster, a more powerful tool than the state of emergency, should be extended beyond its November 8 expiry date.
Professor Sharon Lewin, director of the Doherty Institute, said Melburnians should feel confident heading out with case numbers tracking the way they are, but that masks remained important.
Loading
"A number of zero days have been extremely exciting to see, I must admit, I didn't think we would get to zero, and here we are," Professor Lewin told ABC Melbourne radio.
"But we know this virus has an incubation period, meaning there's a gap between getting infected and getting symptoms and that gap can be as long as 14 days.
"If I saw zero for 14 days I'd be pretty excited about having eliminated community transmission."
Acting Chief Medical Officer Paul Kelly said he did a "celebratory jig" upon learning Australia had recorded no new local coronavirus cases on Sunday, but warned complacency would be a major issue for the nation.
"We haven't beaten it yet – I must admit the national doughnut, as we call it, made me do a celebratory jig yesterday," Professor Kelly told ABC Radio National.
"But it's a short-term thing."
He said Australia must "keep our eye on the ball" as risks of infection continue from overseas arrivals in hotel quarantine and other places of entry such as freight workers.
"We had zero community transmissions cases, but there was and continues to be a rise in cases coming into our quarantine hotels. Four jurisdictions have had increasing numbers of cases coming in from overseas," he said.
Professor Kelly said Australia's Chief Scientist, Dr Alan Finkel, would make a presentation about state contact tracing systems to national cabinet Friday week.
NSW Premier Gladys Berejiklian said on Monday it could be "weeks not months" before border restrictions between Victoria and NSW were lifted.
She told reporters she wanted to allow people to "plan ahead" for the change, including the beleaguered airline sector and tourism providers on both sides of the Murray River.
"Now that Victoria is down to zero or a handful of community transmissions a day, that gives us cause to reflect on when that two-week period starts for us," Ms Berejiklian said.
She said the NSW government would monitor cases in Victoria for at least two weeks following Melburnians being able to enter regional Victoria on November 8, before removing the border limits between the two states.
Health Minister Greg Hunt on the weekend said Australia remained "on track" to have all its internal borders open by Christmas, allowing Victorians and those from Sydney to travel freely.
Kate Lahey is a producer for The Age.
Mary Ward is a reporter at The Sydney Morning Herald.
Ashleigh McMillan is a breaking news reporter at The Age. Got a story? Email me at a.mcmillan@theage.com.au
Paul is a reporter for The Age.