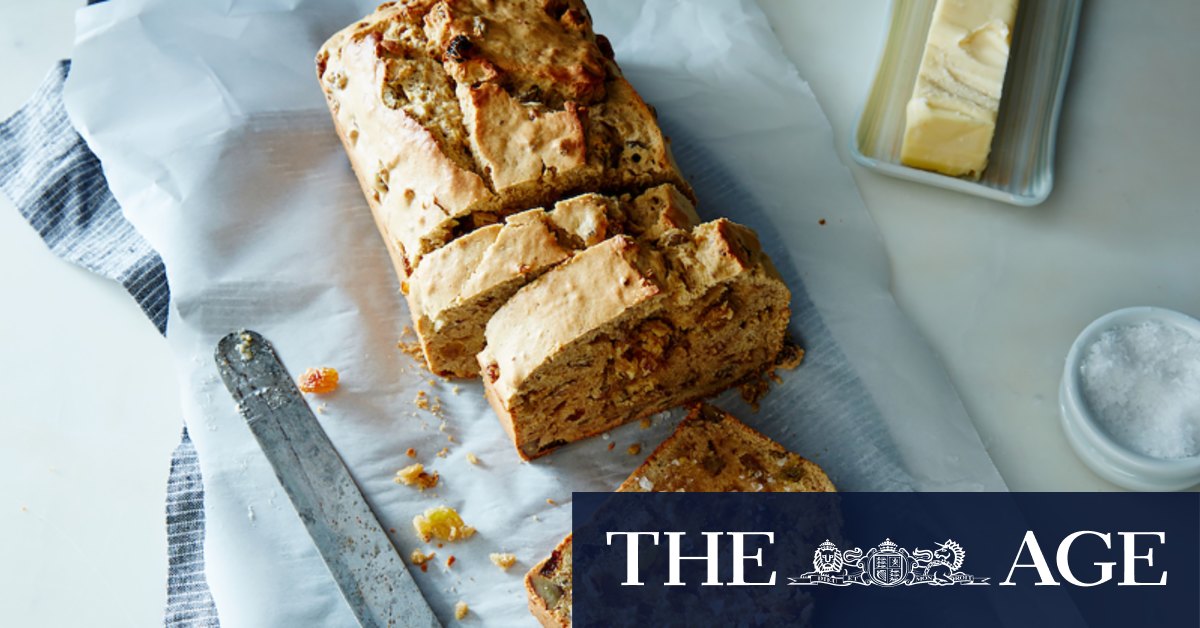 It seems fitting, then, during the 2020 presidential race, when a final vote count by the end of the night seems highly unlikely, to revive the tradition of the election cake.
Loading
Reporter Marian Burros brought the story and recipe to The New York Times in 1988, adapting the cake from The Fannie Farmer Baking Book by Marion Cunningham. The recipe starts with a yeasted dough, studded with raisins and pecans, and spiced with cinnamon, cloves, nutmeg and mace.
The finished texture falls somewhere between a panettone and a dense fruitcake. (The earliest election cakes are said to have weighed as much as 5.4 kilograms, according to the society.)
This cake is also designed to keep well, a strong selling point for this particular election as results are expected to take a while.
Recipe: US Election Cake
(Yield: 2 cakes)
160ml warm water
4½ teaspoons (13 grams) active dry yeast
470 grams plus 1 tablespoon all-purpose flour
225 grams unsalted butter, softened, plus more for greasing pans
2 eggs, beaten
200 grams firmly packed light brown sugar
240ml buttermilk
1 teaspoon baking soda
2 teaspoons ground cinnamon
½ teaspoon ground cloves
½ teaspoon mace (or nutmeg)
½ teaspoon ground nutmeg
1 teaspoon salt
220 grams raisins
110 grams chopped pecans
1. Pour the warm water into a large bowl and sprinkle the yeast on top. Stir, then let stand for 5 minutes to dissolve.
2. Add 130 grams of the flour and beat until well blended (the mixture will be quite stiff.) Add the butter and beat until smooth. Add the remaining 340 grams of flour, plus the eggs, light brown sugar, buttermilk, baking soda, spices and salt; beat for 3 minutes.
3. In a small bowl, toss the raisins and pecans with the remaining 1 tablespoon flour until coated, then stir them into the batter until distributed.
4. Using butter, grease two approximately 21cm x 11cm loaf pans. Divide the batter evenly between the pans, then cover loosely with towel and let rest for 1½ hours.
5. Heat oven to 350 degrees F (about 180 C). Bake the cakes until a toothpick inserted into the centre tests clean, 1 to 1¼ hours. Remove from oven and let cool in the pan for 5 minutes. Turn the cakes out onto a wire rack and let cool completely before slicing and serving. Some recipes add icing.
The New York Times