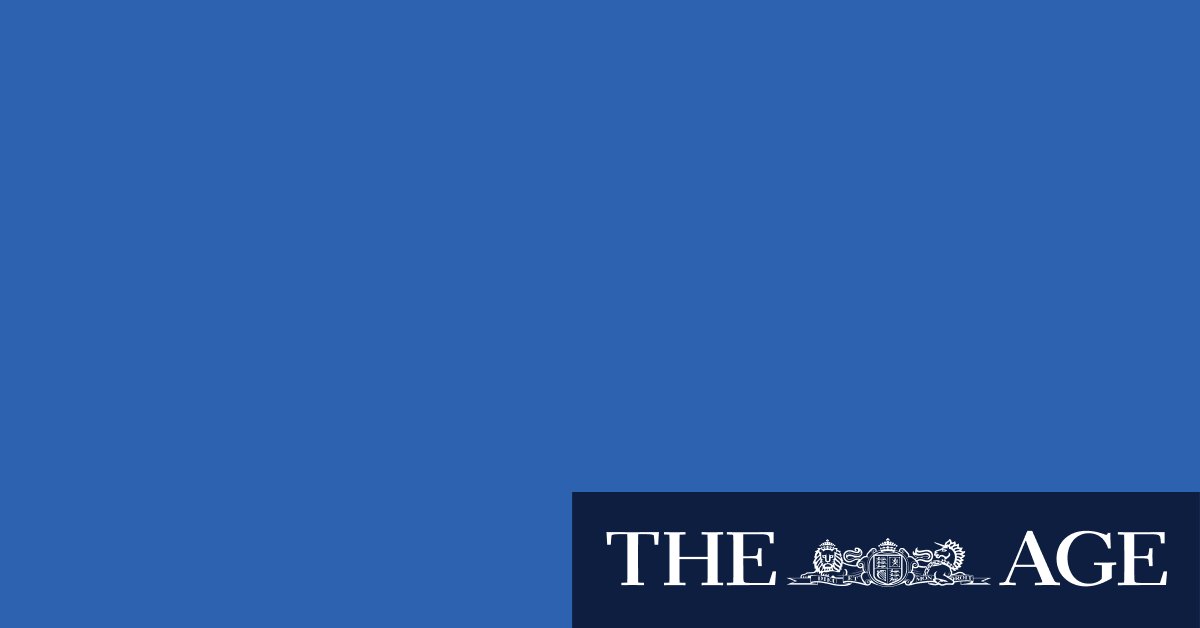 It will use an enormous array of solar panels and wind turbines across 6500 square kilometres inland from WA's Eighty Mile Beach to eventually produce 26 gigawatts of electricity. About 3 gigawatts will be reserved for the Pilbara while the rest will go towards producing hydrogen and ammonia. Currently, the world's biggest solar farm in China's Tengger desert produces just 1.5 gigawatts.
Project director Brendan Hammond said apart from the cable cost, which would have been "many billions of dollars", the decision to scrap the plan was made after they realised just how much power they could generate from a solar and wind farm that size.
"It started as a 6 gigawatt undersea cable to Indonesia and further on into South East Asia but as we continued to develop an understanding of the renewable resource we came to understand it was very significant, much larger than 6 gigawatts," he said.
"We realised at the end of the day once a decision on cable size was made, effectively that constrained the project. Once you put the cable in you can only get so many electrons through and that is it."
In addition to constraints, Mr Hammond's team realised a cable would 'irrevocably' tie their fortunes to wherever the cable landed and they had the issue of earthquakes to contend with, too.
"It also became clear to us that we were going to be very dependent on offtake at the end of the cable, somebody switches on a light in Jakarta and one way or another that makes its presence felt here," he said.
"Lastly we came to understand we were going to be laying these incredibly expensive cables across the most geologically active seafloor in the world so the risks associated with it were extreme."
Once you put the cable in you can only get so many electrons through and that is it.

AREH project director Brendan Hammond
Currently, the most cost-effective way of producing hydrogen is by extracting it from natural gas but green hydrogen uses a zero-emissions process called electrolysis using renewable electricity to extract it from water. Green ammonia is produced using green hydrogen and, like LNG, can be transported in liquid form via ships.
The revised plan will replace the cables with a desalination plant for water and facilities to produce the hydrogen and ammonia connected to shipping facilities.
Mr Hammond said the technology required for the revised project already existed.
State and federal governments across the globe are touting hydrogen as a decarbonising future fuel source and in October the AREH was awarded major project status by the federal government.
However, financing such ambitious projects remains difficult.
AREH is being developed by Hong Kong green hydrogen player InterContinental Energy, renewables developer CWP Energy Asia, wind turbine maker Vestas and Macquarie Group's Pathway Investments but the group has a long way to go to prove the concept and Mr Hammond said they don't expect a final investment decision until 2025.
Much of the promise around hydrogen is its ability to fuel vehicles and it features in a number of prominent alternative fuel trials across the country.
Loading
Last week gas and engineering firm BOC launched a new hydrogen-powered bus program at Fortescue Metals Group's Christmas Creek mine in the Pilbara, about 280 kilometres south west of where the AHER is planned.
BOC is supplying the electrolysers to produce green hydrogen on site which will then be used to power 10 hydrogen fuel cell buses that will ferry 3000 workers to and from the mine every day.
BOC Director of Strategy and Business Development Vesna Olles said the purpose of the program was to demonstrate the ability for remote mine sites to reduce their reliance on diesel.
"We appreciate there is a lot of buzz around it but we are actually demonstrating through FMG how you can decarbonise from diesel to hydrogen in a remote site," she said.
Hamish Hastie is WAtoday's business reporter.