And that's a wrap. That's all the COVID-19 related news we have for you tomorrow, but as always we'll be back again in the morning. If you haven't got it open already, I'd highly recommend jumping over to our live US election blog which is running 24 hours a day as America inches towards an outcome of the Presidential race.
Here's what happened in COVID-19 news today:
It was a busy day for the High Court with mining billionaire Clive Palmer losing his legal bid to have WA's hard border deemed unconstitutional, and while a constitutional challenge brought against the Victorian government's COVID-19 lockdown by a Mornington Peninsula hotelier was also dismissed;


---

There are now 106 active cases left in Australia;


---

NSW has reported four new cases of locally transmitted COVID-19 in the 24 hours to 8pm last night, while Victoria clocked a seventh day in a row of no new cases or deaths.


---

The Victorian hotel quarantine inquiry's interim report has recommended that some international arrivals be quarantined at home, the same day as news that Melbourne will begin accepting international flights from New Zealand from Monday, joining the trans-Tasman bubble.


---

Victorians have been given renewed hope of being let into Queensland in time for Christmas, with Queensland Premier Annastacia Palaszczuk saying this morning the situation in Victoria was "very encouraging", but things aren't looking so rosy for Sydney-siders who want to head to QLD.


---

And overseas…

Coronavirus cases in the United States surged by at least 120,276 on Thursday, according to a Reuters tally, the second consecutive daily record rise as the outbreak spreads in every region.
England spent its first day back under lockdown on Thursday, and Greece is set to follow suit. It has ordered strict three week nationwide restrictions to help contain a resurgence of COVID-19 cases, its second this year after a sharp increase in infections this week.
This is Rachael Dexter signing off. Take care and goodnight.
Melbourne-based federal MPs have been cleared to travel to Canberra without undertaking a 14-day quarantine period to attend next week's parliamentary sitting week in person for the first time in months following the state's deadly coronavirus outbreak.
In a written advisory from ACT Chief Health Officer Kerryn Coleman and acting Chief Medical Officer Paul Kelly, MPs based within metropolitan Melbourne were told the decision had been made because the situation within Victoria had "now improved markedly".
Between October 30 and November 5 there have been no new cases of COVID-19 detected in Victoria while the ACT has remained COVID-free for months.
"Advice from the Chief Medical Officer indicates that due to low case numbers within Victoria, it is his opinion that there is low risk associated with travel of federal parliamentarians into the ACT and to the Parliament House workplace," the email reads.
"Against this background, an entry authorisation certificate (exemption) will be provided to all Victorian members of Parliament and senators who wish to enter the ACT for the 9-12 November 2020 sitting week, without the requirement to quarantine for two weeks."
The NSW-Victorian border is not scheduled to be reopened until November 23, meaning all travellers from Melbourne without an exemption are forced to undertake the 14-day self-isolation period.
The ACT government has said it will wait a full two weeks from Victoria easing restrictions on November 8 before making changes to border restrictions, to allow sufficient time for its health authorities to assess the immediate impact.
There are 106 active cases of COVID-19 in the country today. Only Victoria and NSW have community cases, while all cases in other states are those in hotel quarantine.
Victoria Premier Daniel Andrews has acknowledged the interim report from the hotel quarantine program handed down this afternoon, but has given no indication yet as to whether his government will adopt a home quarantine option when international flights resume into Melbourne.
The head of the inquiry into the hotel program – which seeded Victoria's deadly second wave of coronavirus – has recommended an overhaul of the program in favour of a model that would see international arrivals isolated both in hotels and at home.
Former judge Jennifer Coate called on the government to consider electronically monitoring those who were quarantining at home using smartphone technology or even ankle or wrist bracelets.
Premier Andrews said the propositions were "complex matters", and that his government would give "detailed consideration to each of the interim report's 69 recommendations and provide a comprehensive response in due course".
"While we wait for the final report that is due to be handed to the Governor by 21 December, the Government is grateful to formerJustice Coate for providing her recommendations about options for a future model of quarantine," he said in a statement released a short time ago.
"On behalf of the Government and all Victorians, I thank former Justice Coate and her team for the significant amount of work that has gone into the interim report and look forward to receiving the final report."
WA's Department of Health has recorded a new case of COVID-19 overnight, bringing the state's total to 776.
A man in his 30s who returned to Perth from overseas tested positive to the virus. He is currently in hotel quarantine.
WA Health is currently monitoring 16 active cases. Yesterday, 331 people presented to COVID-19
clinics in the state – 322 were assessed and 321 swabbed.
Budapest: Hungary will start importing small quantities of a Russian-made COVID-19 vaccine in December for final testing and licensing, Foreign Minister Peter Szijjarto said in a Facebook video on Thursday
Budapest will ramp up Russian vaccine imports from late January and a Hungarian company may be able to switch from flu shot production to the Russian COVID-19 vaccine and start producing it, the minister added.
"Russia will begin shipping small quantities of the vaccine in December in order to complete clinical trials and examine the vaccine here and complete the licensing process," he said. "They said they could begin large-scale shipments from the second or third week of January."
What that entails will be clarified in two weeks time as Russian Health Minister Mikhail Murashko, who had discussed the deal with Szijjarto, told the Hungarian diplomat that facilities in Russia were preparing for large-scale production.
Singapore-based airline Scoot has resumed its weekly flights from Melbourne to Singapore, the first-time since the route was suspended in March when Australia closed its travel borders due to the COVID-19 pandemic.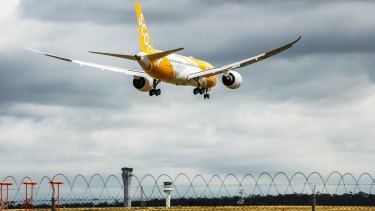 The resumption comes as Singapore welcomes Victorians from November 6 with the lifting of border restrictions – the state being the last to be allowed entry into the south-east Asian city-state which lifted its borders to Australia on October 8.
The first scheduled passenger flight took off on 2 November with the second scheduled flight to take off on November 9. Victorians can now also apply for an Air Travel Pass for entry into Singapore and will not need to complete hotel quarantine if they pass their checks on arrival.
Scoot is operating its wide-body 787 Dreamliner on the one-way flight route, which is operating weekly on Mondays, an 11.15am flight departing Melbourne Airport and landing at Changi Airport at 4.10pm (Singapore local time).
Due to Australian government travel restrictions, Scoot will not be operating a Singapore to Melbourne passenger flight until after 21 November, with the airline stating that this could be subject to change.
In case you missed it earlier, NSW reported four new cases of locally transmitted COVID-19 on Friday, closing two schools in the Southern Highlands.
An additional five cases were reported in hotel quarantine, bringing the total number of cases in NSW to 4265.
One locally acquired case was detected in the Southern Highlands area, and the other three are close contacts of that person.
One of the new cases attended Moss Vale Public School, and another attended Southern Highlands Early Childhood Centre.
Both sites are closed for cleaning, and contact tracing and further investigations are under way.
NSW Health has urged anyone living or working in the Moss Vale area to watch for COVID-19 symptoms and get tested should even the mildest of symptoms develop.
There is a new walk-in clinic at Moss Vale Showground, 16 Illawarra Highway. It is open from 10:30am to 5pm on Friday and on Saturday and Sunday from 9am to 5pm.
On Friday the texting feud between the NSW and Queensland premiers flared again, with Annastacia Palaszczuk lamenting her counterpart Gladys Berejiklian could not "have a bit of fun".
England spent its first day back under lockdown on Thursday, and Greece is set to follow suit. It has ordered strict three week nationwide restrictions to help contain a resurgence of COVID-19 cases, its second this year after a sharp increase in infections this week.
Reuters has this video report:
What do we know about the 15 remaining active cases of coronavirus in Victoria?
Two cases are in hospital, but neither of them are receiving intensive care. Just one is a health care worker, two are part of the northern metropolitan outbreak and all 15 cases are located in metropolitan Melbourne. (Scroll down below the graph to see which LGAs the 15 are in)
Two are located in Hume

Two are located in Greater Dandenong

Two are located in Greater Dandenong

Two are located in Melton

One is located in Banyule

One is located in Brimbank

One is located in Casey

One is located in Frankston

One is located in Glen Eira

One is located in Monash