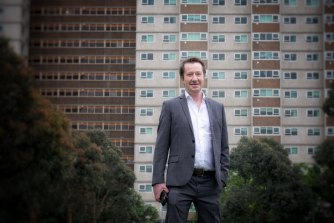 Cr Jolly was the only candidate elected in Yarra without having to rely on preferences.
Loading
He was elected to the council for a fifth time, and said it showed "campaigning for and with public housing tenants, campaigning against reckless development and for a community that includes poor people … will be rewarded".
"I think this is a lesson for the left, that they need to get involved in the real world, get out of their ivory towers and get involved in the real world."
Fellow socialist Bridgid O'Brien was also re-elected along with Cr Jolly.
"I think having both Steve [Cr Jolly] and myself in first place says a great deal about the strength of the community's voice. The community is incredibly engaged in local government in Yarra and that's a fabulous thing," Cr O'Brien said.
"We must address biodiversity, which I personally think the Greens don't do enough of."
Greens councillor Amanda Stone will be joined by new Greens councillors Anab Mohamud, Edward Crossland, Sophie Wade and Gabrielle de Vietri.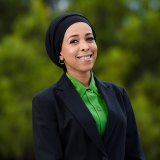 Cr Stone said she did not believe the strong socialist showing counted for much, pointing out that all three incumbents that contested were re-elected, which includes herself and both socialists.
"They are incumbents, and there's always a strong support for incumbents, particularly at a time when things are so uncertain," Cr Stone said.
She was surprised that Labor had failed to make it onto the council.
Victorian Labor had prepared for a concerted push to regain dominance in grassroots politics, after formally resolving in 2018 to vigorously contest future council elections.
Labor's poor result in Yarra could be chilling for Planning Minister Richard Wynne, the local member for Richmond, who increased his majority in the 2018 state election but remains under threat from the Greens.
The independent candidates elected to Yarra were Claudia Nguyen and Herschel Landes.
The Victorian Greens have so far picked up a record 36 candidates in the council elections around the state, with acting leader Ellen Sandell saying the party had resonated with voters.
"People want to see strong local voices on council who will help lead us out of the COVID recession with projects like building affordable housing, reviving our local shopping strips and cafes, and creating jobs through climate action," she said.
Rachel is a city reporter for The Age.