Maria Azevedo has high hopes for a busy summer in Rye to help overcome the financial pain inflicted on the seaside town by the coronavirus pandemic.
The Mornington Peninsula Shire has banned camping on the Rye foreshore until February. But Ms Azevedo, who owns the Vulcano Gelato shop, still expects the summer hordes to descend within days if the state government lifts travel restrictions as expected from midnight on Sunday.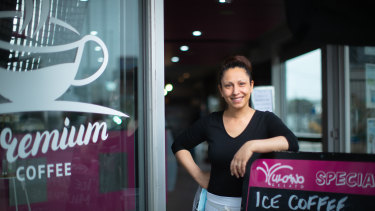 "It's going to go crazy," she said. "The peninsula is going to be really popular this year."
Each year, her shop generates up to 70 per cent of its sales from the Christmas break through to the last week of January. Holidaymakers from Melbourne make up a large proportion of those customers
Ms Azevedo said some businesses were furious about the decision to postpone camping at three Mornington Peninsula foreshore sites. But she believed current bans on international and interstate travel would encourage people to holiday locally.
The United States registered more than 128,000 new coronavirus infections Friday, a third consecutive single-day record, as the runaway pandemic continued its spread across the country and reached deep into Florida, Texas and other parts of the country.
Illinois set a staggering record for the state of 11,790 confirmed and probable cases for the day, a much greater total than recorded Friday by more populous states such as California and New York.
Arkansas, Kansas, Minnesota, Missouri and North Dakota also were among the states grappling with unprecedented cases of covid-19, the disease caused by the coronavirus.
"It is community-spread everywhere," said Jaline Gerardin, an epidemiologist at Northwestern University Feinberg School of Medicine in Chicago.
In part, the greater numbers are the result of the increased availability of testing, she said.
But the main problem was allowing the virus to simmer at fairly high levels throughout the summer, particularly among young people who congregated in bars and restaurants against expert advice.
"I think it ended up busting out of their own age group," she said. "It spread out from there, and what we're seeing now is it's in every age group . . . It's just everywhere."
The current case totals are an echo of late March, when according to epidemiologist Ali Mokdad, the first surge probably peaked at more than 283,000 cases per day. B
ut there was no way to know at the time, because the US testing regime was so inadequate, said Mokdad, chief strategy officer of population health for the Institute for Health Metrics and Evaluation at the University of Washington.
Washington Post
Hundreds of police and health inspectors will visit cafes, pubs and other businesses to monitor compliance with COVID-19 rules and fine those not obeying up to $10,000.
Victoria Police, WorkSafe officials and Health Department officers will conduct spot checks at gathering places after the government received reports of businesses disobeying rules on mask wearing and physical distancing.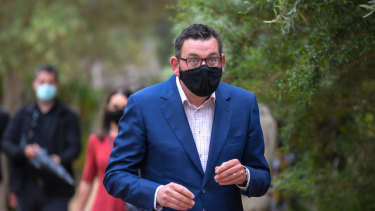 Health Minister Martin Foley announced the measure on Saturday in the final press conference before the state government announces a lifting of public health restrictions that may go further than forecast.
The 25-kilometre travel limit and the metro-regional border are set to be removed on Sunday and hospitality venues are likely to be allowed to seat 40 people indoors and 70 outdoors.
Gyms are to reopen in metropolitan Melbourne and indoor children's sport is set to resume.
Brasília: Forest fires have sent carbon dioxide emissions soaring in Brazil over the past two years, undermining efforts by the government of President Jair Bolsonaro to restore the country's environmental credentials.
Emissions jumped 10% in 2019, Bolsonaro's first year in office, following a decade of small declines or stagnation, according to a report published Friday by Observatorio do Clima, a network of Brazilian environmental organizations.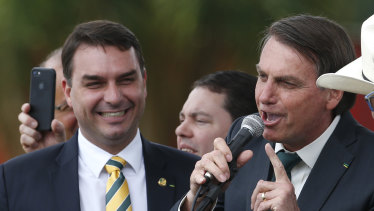 Preliminary data show the new trend accelerating as much as 20% in 2020, even as the pandemic curbs the amount of CO2 being produced by transportation and industrial activity across the globe, the group has warned.
"That's a considerable increase that has Brazil running against the global trend," Tasso Azevedo, former chief of the Brazilian Forest Service and now responsible for a system that estimates greenhouse gases emissions for Observatorio do Clima, said in an interview.
"That's basically associated with deforestation; Brazil is getting further away from its Paris agreement goal."
Brazil has faced global outrage in the past two years as a growing number of fires destroyed swaths of the Amazon rainforest and the Pantanal wetlands.
In June, a group of prominent institutional investors managing about $3.7 trillion in assets sent a letter to the Brazilian government threatening to withdraw from the country unless environmental metrics improved.
Since then, the government has changed its strategy and is now calling on investors to help the Amazon in unconventional ways, such as sponsoring a plot of the rainforest.
Bloomberg
Milan: Luxury fashion boutiques, jewellery shops and most of Milan's flagship department stores were shuttered Friday, as the centre of Italy's vibrant financial capital fell into a gray quiet on the first day of a partial lockdown in four regions aimed at stopping the coronavirus's resurgence.
The new restrictions — which led to closures of a patchwork of nonessential businesses — allow a great deal more freedom than Italy's near-total 10-week lockdown that started in March, but nonetheless brought recriminations from regional governments that feel unfairly targeted. In particular, the south, which was largely spared in the spring, chafed the most, despite concerns that its weaker health care system was especially vulnerable.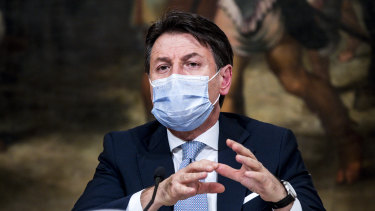 Italy's move echoes those in many parts of Europe, where infections are rising again, but governments have been reluctant to impose the kind of nationwide shutdowns they did in the spring because of the terrible economic damage they did. For instance, many European countries have opted to keep schools open — making work easier for parents — while shutting bars and restaurants and many shops.
Even the lighter restrictions this time around, however, are drawing stiff criticism — especially in countries like Britain and Italy where they have exacerbated regional tensions.
Under Italy's complicated 21-point formula, the northern regions of Lombardy, Piedmont and Valle d'Aosta and the southern region of Calabria, the toe of Italy's boot, faced increased restrictions for the next 15 days, including the closure of all nonessential stores, take-out only for bars and restaurants, distance learning for students 12 and over and a ban on leaving hometowns except for work, health or other serious reasons.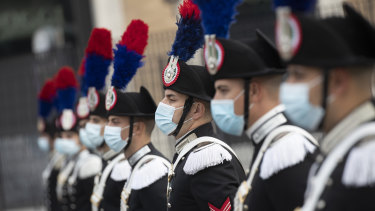 Sicily and Puglia, two other southern regions, fell into a second tier of restrictions, while the rest of the country maintained more freedom of movement but with a 10 p.m. curfew and restaurants closing at 6 p.m.
In Rome, Italy's health minister faced Parliament to defend the government's handling of the new phase of the crisis amid concerns the government has too often bypassed lawmakers during the pandemic.
"In a great country like Italy, this cannot be the field of a political battle," Roberto Speranza said, noting that the criteria being applied had been in place since April without dissent. "I say this with all my strength and from my heart: Enough. Don't fuel polemics."
Speranza said the lockdowns were a necessity as the number of confirmed infections skyrocket and deaths reach highs not seen since the spring.
The restrictions took effect the day Italy hit a new all-time high of single-day confirmed infections — 37,809 — and registered the highest number of deaths — 446 — since spring. Lombardy's latest caseload surged to nearly 10,000, accounting for more than 25% of Italy's new confirmed infections on Friday.
AP
Holidays at home took on a darkly literal meaning for year 12 student Haniyah Abdou Said in July when the housing tower she lives in was suddenly thrown into hard lockdown.
Haniyah was trapped inside the Racecourse Road tower for several days, as the Andrews government shut down the public housing estate without warning in a desperate move to contain an outbreak of COVID-19.
Instead of spending her mid-year break making a documentary film about her extended family (who are among a tiny population of Australians hailing from the Comoros Islands), Haniyah was making food packages with her mother to distribute to other residents, or glued to virtual chat sessions with friends, trying to find out what was going on.
"It was really surprising [being locked down] and then as the days went on it just became more and more frustrating," Haniyah says.
"I was supposed to be filming around the time that we had the hard lockdown, so I had to push back my schedule and change the way I did stuff."
US President Donald Trump's chief of staff Mark Meadows has been diagnosed with the coronavirus as the nation sets daily records for confirmed cases for the pandemic.
Two senior administration officials confirmed Meadows had tested positive for the COVID-19 virus, which has killed more than 236,000 Americans so far this year. They offered no details on when the chief of staff came down with the virus or his condition. His diagnosis was first reported by Bloomberg News.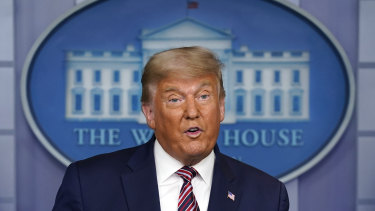 Meadows travelled with Trump in the run-up to election day and last appeared in public early Wednesday morning without a mask as Trump falsely declared victory in the vote count. He had been one of the close aides around Trump when the president came down with the virus more than a month ago, but was tested daily and maintained his regular work schedule.
It marked the latest case of the virus in the West Wing, coming not even two weeks after Marc Short, Vice President Mike Pence's chief of staff, and other aides tests positive for the virus.
Geneva: The US mission in Geneva has urged World Health Organisation chief Tedros Adhanom Ghebreyesus to invite Taiwan to a major meeting the body is hosting next week expected to focus on the COVID-19 pandemic.
"We encourage the WHO to expand its efforts to offer Taiwan increased meaningful cooperation and collaboration with the organisation, and this [invitation to participate] would be a needed step in that direction," it said in a statement.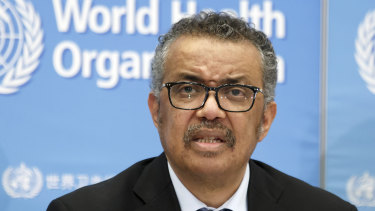 Washington has been deeply critical of the organisation and its boss Tedros for its handling of the pandemic, and plans to withdraw saying WHO is too close to China.
Live music fans, raise your lighters: arena rock is returning to Sydney
Over six months since the COVID pandemic forced the closure of concert venues and decimated Australia's live music scene, Qudos Bank Arena will host two gigs with a capacity of just over 6000, the largest indoor music events to be held in Australia since March.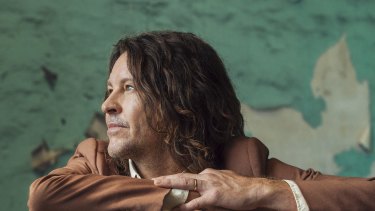 The shows, part of the Great Southern Nights series of COVID-safe gigs which launched this week, will feature Ocean Alley, Jack River, Ruby Fields and Jack Botts on November 28, and Bernard Fanning, Matt Corby and Merci, Mercy on December 5.
The gigs were jointly organised by promoters TEG and Live Nation, with support from the NSW state government's tourism and major events agency Destination NSW.
Fanning, who calls 2020 the toughest year in a music career spanning over 30, says the government's involvement is crucial.
Beijing: China reported 33 new coronavirus cases in the mainland for Nov. 6 compared to 36 cases a day earlier, the health commission said on Saturday
All the new infections were imported, according to a statement published by the National Health Commission.
China reported 27 new asymptomatic patients, compared to 33 a day earlier.
As of November 6, mainland China had 86,184 confirmed coronavirus cases, the health authority said.
The COVID-19 death toll stood at 4634.
Reuters