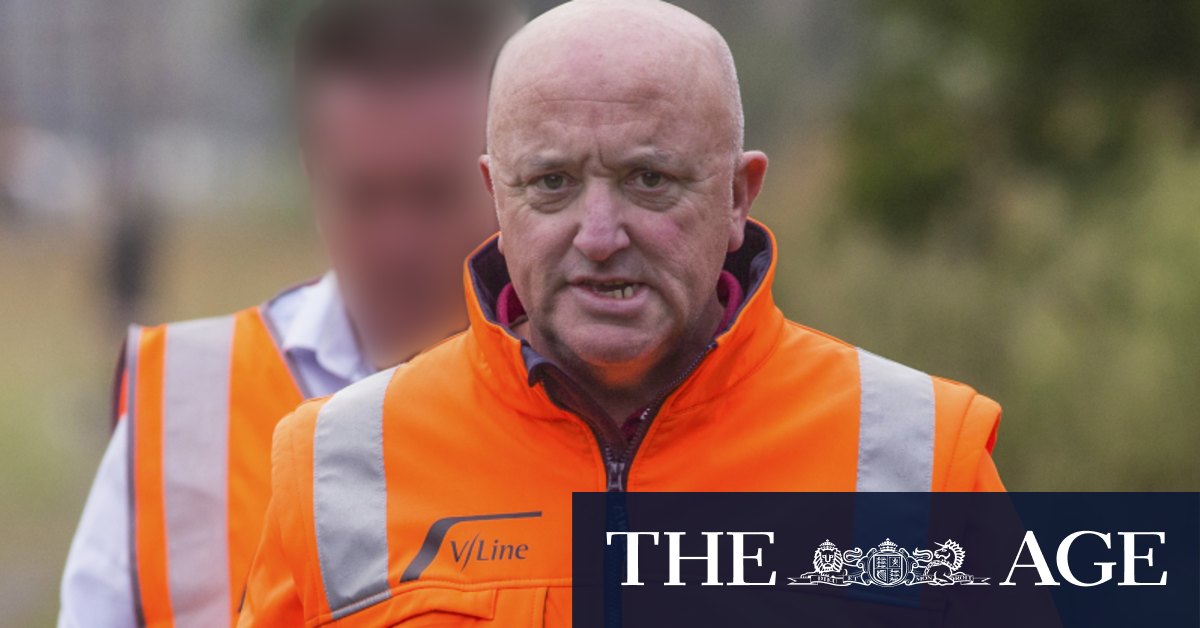 Yarra Trams also confirmed that it has ripped up its long-standing security contract with Transclean, which has performed security work for Yarra Trams for over a decade.
However, a Yarra Trams spokesman said the operator was terminating the contract for after-hours depot security due to several failures of procedure and protocol found in an internal audit of Transclean's performance.
It follows evidence heard at IBAC that Transclean failed to sanitise Melbourne's train carriages properly at the height of the pandemic in April and did not spray the carriages.
Counsel Assisting IBAC Paul Lawrie suggested on Friday's hearings that Transclean removed timesheets showing not enough staff were rostered on to sanitise the trains, ahead of a July audit they were tipped off about by Mr Bollas.
IBAC also heard that Transclean cleaners were involved in two serious safety breaches, in which a cleaner fell beneath a train and another was nearly electrocuted.
Yarra Trams has engaged with another provider, Spotless, to carry out security work in the short term and the security contract would be up for tender soon.
"Yarra Trams is terminating its contract with Translcean for after-hours depot security, and has provided the company 30 days' notice," the spokesman said.
"Given the criticality of depot security, which keeps our people and assets safe, this work will be performed by Spotless for an interim period until a full and thorough tender process can be completed."
Metro Trains's chief executive Raymond O'Flaherty said Metro has terminated its contract with Transclean and a "rigorous tender process is already underway" to appoint a long-term cleaning supplier.
"We will make further announcements regarding this ongoing tender process at the appropriate time.
"I again want to reassure our passengers that we have a range of measures in place to ensure the daily cleaning and sanitisation of our trains meets the standards they expect. These measures include audit teams regularly checking the standard of this work."
Loading
IBAC ended its six days of public hearings on Friday. During Transclean boss George Haritos' testimony, it was heard that another two public officials may have been involved in alleged corruption. These two people who were not named at the hearings were senior to Mr Pinder and Mr Bollas, according to comments Mr Haritos made on an intercepted phone call described at the inquiry.
Mr Bollas told IBAC that he and Mr Pinder pocketed cash bonuses in the wake of the pandemic due to Transclean's extra cleaning, with Mr Pinder admitting to taking $20,000 in cash — $10,000 for his monthly payment and $10,000 for the COVID-19 bonus in July. Mr Bollas said he pocketed a total of $150,000 from Transclean.
Timna Jacks is Transport Reporter at The Age