If you're just joining us, here are the major developments of the day thus far:
The announcement from pharmaceutical giant Pfizer and its German partner BioNTech that their coronavirus vaccine appears to be 90 per cent effective has thrilled medical experts and presented a glimmer of hope for people around the world. But it's still much too early to declare the battle against COVID-19 won. Even if the vaccine fully lives up to these preliminary results, challenges in manufacturing and distributing the product loom large.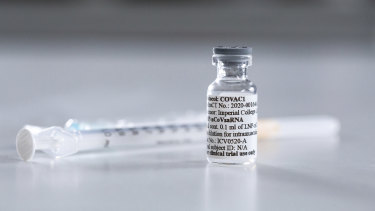 The coronavirus supplement for people on JobSeeker will be extended until March – it was due to end at Christmas – but it will fall from $250 to $150 a fortnight, Prime Minister Scott Morrison announced. It means from January the total fortnightly payment for those who are unemployed will be $715.70.
Victorians are breathing yet another sigh of relief after the state recorded its 11th consecutive double "doughnut day", with no new COVID cases and no further deaths. There are just four active cases in the state, including one mystery case. Regional Victoria remains COVID free.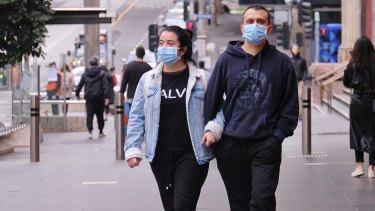 NSW has reported its third consecutive day of zero locally acquired cases and Australia has recorded its third consecutive day of no cases of community transmission.
NSW Premier Gladys Berejiklian has said families shouldn't expect a further easing of restrictions on private gatherings before Christmas. Twenty people are allowed inside a home and the Premier urged people to consider booking a local restaurant where 30 people could attend in a single booking.
Ms Berejiklian is also pessimistic about meeting Queensland's target of 28 consecutive days without a local COVID-19 case to reopen the border to all NSW residents.
In a good sign, Victoria's Chief Health Officer Brett Sutton is taking a week-long holiday – it will be his longest break since January. Premier Daniel Andrews plans to visit his mum in country Victoria for the first time in almost a year just before Christmas.
Premier Daniel Andrews has said there will eventually be changes made to mandatory mask rules in Victoria, but only "when it's safe" to do so.
Kindergarten will be free for Victorian three- and four-year-old children next year, while 95 per cent of schools will be running before and after school care programs in a bid to help women get back to work.
Health authorities are preparing to embark on a mass testing blitz in Melbourne's western and northern suburbs in a bid to ensure there are no undetected cases of the virus.
The ending of Victoria's coronavirus restrictions has been welcomed by a surge in spending across the state, particularly on food services, furniture and household equipment. Spending across Victoria is now 15 per cent up on the same time last year, stronger than NSW (13 per cent) and in line with Queensland.
Sydney commuters will be able to receive real-time notifications about the capacity of their train service via new technology. The opt-in system will be available to registered Opal card holders who have the Opal app on their mobile phone, and
Queensland has recorded one new COVID case in hotel quarantine – a woman who has returned from Turkey. The state has reached 55 days of no community transmission.
And that's it for today's blog, folks.
Lots of positive news on COVID-19 front to take to bed tonight. For Australians, at least.
We'll be back bright and early to do it all again tomorrow. Stay safe.
Australia has recorded three consecutive days of no locally acquired cases for the first time since late February.
The Department of Health confirmed today's COVID-19 numbers marked the first three-day zero streak since February 27 to 29.
Victoria today recorded its 11th consecutive day of no local COVID-19 cases. NSW recorded its third day straight and Queensland has now recorded 55 days without community transmission.
The United States had more than 59,000 COVID-19 patients in hospitals on Monday local time – the country's highest ever number of in-patients being treated for the disease.
The Reuters tally of 59,008 surpasses the previous high of 58,370 on July 22. Daily new infections, meanwhile, exceeded 100,000 for the sixth consecutive day.
Texas reported the highest number of hospitalised patients with 6,103, followed by Illinois with 4,409 and California with 3,668 patients, according to the Reuters tally.
Deaths for the week to November 10 increased 15 per cent, or more than 6600 people, over the previous week. That was the highest one-week total since mid-August, taking the overall US death toll for the pandemic to more than 238,000.
Reuters
American biotech firm Arcturus Therapeutics expects to begin distributing its COVID-19 vaccine candidate in the first quarter of next year after early stage trials showed promising results.
The firm said it had already struck multi-million dollar supply deals with Israel and Singapore, where it was working on the vaccine with a local university and had been conducting trials.
Arcturus said its ARCT-021 vaccine had been generally well tolerated in trials so far, with the majority of adverse events being mild. It added it was urgently working to start later stage studies and expected to begin shipments early next year.
The news came as Pfizer said its COVID-19 vaccine was more than 90 per cent effective based on initial trial results, a major victory in the war against a virus that has killed more than a million people and battered the world's economy
Reuters
Thank you for joining us so far today, I'm handing over to my colleague Zach Hope who will bring you the latest developments throughout the afternoon and evening.
For our Melbourne readers, remember to tell us what you love about the city …
I'll leave you with these images of Victoria springing back to life, post-lockdown.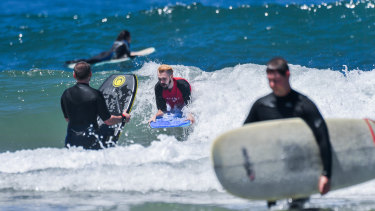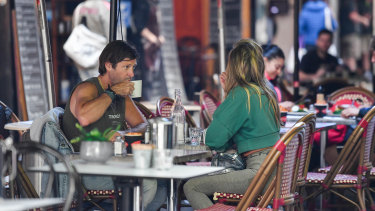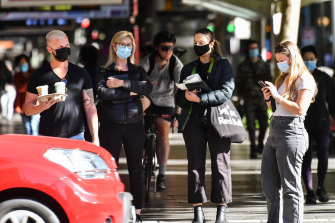 Two new cases of COVID-19 have been detected in Western Australia, but they do not ruin Australia's run of three consecutive days with no local acquired coronavirus infections.
The two positive cases are men, one in his 50s, the other in his 60s, who returned from overseas and are in hotel quarantine.
One infected man is a maritime worker who flew in to join a vessel.
The state's positive COVID-19 case total since the pandemic began stands at 778. WA Health is monitoring 12 active cases. To date, 757 people have recovered from the virus in the state.
Victorian Treasurer Tim Pallas says the state government is not expected to borrow the full $24.5 billion in emergency funding it had set aside for the coronavirus pandemic, but has confirmed the budget will be driven deeper into the red.
The Andrews government will hand down its budget on November 24, with the Premier already making a number of significant announcements, including free kindergarten next year.
"We're going to put in place sustainable borrowing levels," Mr Pallas said today.
"We have absolutely no doubt that we're going to use our balance sheet to protect businesses' balance sheets, to protect families' budgets – that's what is needed in these very difficult times."
When asked if the government would borrow more than the $63 billion projected in the forward estimates for the 2019-20 financial year, Mr Pallas said: "Yes, I can confirm that."
The Andrews government was given parliamentary approval in April to borrow an additional $10 billion in the 2019-20 financial year, and $14.5 billion for 2020-21 to deal with the pandemic and guide the state out of the COVID-19 recession.
It borrowed only $2 billion last financial year, and on Tuesday Mr Pallas confirmed he did not expect to borrow a "great deal" from the credit facility it had set up.
"My expectation is not a great deal of the credit facility will be used," he said.
"The reason being is we've already identified slightly over $2 billion which we've used for the first half of the year … the intention of the government would be [to] reflect that in the budget itself."
The United States' most prominent physician in the fight against COVID-19, Anthony Fauci, says he expects to remain in his job once President-elect Joe Biden enters the White House on January 20 next year.
Dr Fauci, who is the director of the National Institute of Allergy and Infectious Diseases, said he had "no intention of leaving" the role which he had performed under six different US presidents.
"It's an important job and my goal is to serve the American public no matter what the administration is," he told CNN on Tuesday (AEDT time).
Biden has already announced a COVID-19 taskforce, which will begin work after his inauguration, in order to tackle rising virus case numbers through wider testing, mask wearing and improved contact tracing.
Dr Fauci said many of the key tenets of the plan were solid, particularly when it comes to testing asymptomatic people to reduce the virus spread.
"We really do want to make sure that we get more testing, that's obvious," he said.
"We have antigen testing which is what … we've been talking about: getting much more screening in the community for asymptomatic infection. That is really important, because right now what is driving the outbreak is, in a sense, people coming into the home, small groups of eight to 10 people, meeting with friends for dinner, but not knowing one of them is infected.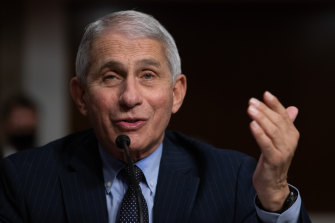 "Once you get enough testing out into the community, you'll be able to get those people identified and get them out of circulation so they don't infect others."
He said those appointed to Biden's COVID-19 taskforce were all "established individuals", who had been involved in infectious disease research and prevention for years.
"They're colleagues of mine, they're people I've been dealing with for years and years, of course they're qualified."
Dr Fauci said he last spoke to President Donald Trump when he was in Walter Reed Army Medical Centre with COVID-19.
Dr Fauci jokingly said on CNN back in April that Brad Pitt should play him on Saturday Night Live. The show delivered and Pitt even scored an Emmy nomination in the category of "outstanding guest actor in a comedy series" for his portrayal of the disease expert. You can watch it below:
Pfizer's surprising news that its COVID-19 vaccine might offer more protection than anticipated is raising questions about exactly how the different shots will make it to market.
Pfizer and the maker of the other leading US vaccine candidate, Moderna, have been cautioning for weeks that the earliest they could seek regulatory approval for wider use of their shots would be late November. In Britain, AstraZeneca recently said it hoped to prove its own vaccine was effective by year's end.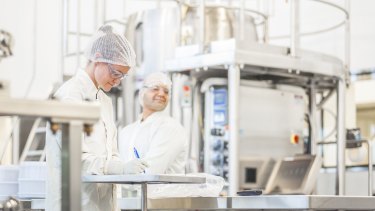 Science moves at its own pace. While COVID-19 vaccines are being developed at record speeds in hope of ending the pandemic, when they're ready for prime time depends on a long list of research steps including how many study volunteers wind up getting the coronavirus — something scientists cannot control.
Here's a look at the process:
How the studies work:
Pfizer and its German partner BioNTech have enrolled nearly 44,000 people in final testing of their vaccine. Neither participants, their doctors nor Pfizer know who gets the real vaccine and who gets a dummy shot. They get a second dose about three weeks after the first.
And then another week after the second dose, key tracking begins: Counting anyone who experiences COVID-19 symptoms and tests positive for the virus as participants go about their daily routines, especially in hotspots.
Late-stage testing of other vaccine candidates is similar, varying slightly in the number of volunteers and timing.
How to tell the shots work:
Every vaccine study is overseen by an independent "data and safety monitoring board," or DSMB. These boards include scientists and statisticians who have no ties to the vaccine makers.
Before a study is complete, only the DSMB has the power to unlock the code of who got real vaccine and who got placebo, and to recommend if the shots are working well enough to stop testing early.
Those boards take sneak peeks at pre-determined times agreed to by the manufacturer and the US' Food and Drug Administration. The first interim analysis for Pfizer came Sunday. The company reported its data monitors had counted 94 infections so far – and that among those initial cases, the vaccine appeared 90 per cent effective.
But the study isn't stopping: To be sure of protection, it's set to run until there are 164 infections. The more COVID-19 cases occur in the trial, the better idea scientists will have of just how protective the shots really are.
Moderna, AstraZeneca and other companies not quite as far along in their final testing all have set slightly different timepoints for when their data monitors will peek at how the shots are working.
Don't forget safety:
Safety is the top priority. Monitors also watch for unexpected or serious side effects. Earlier this fall, separate studies of vaccine candidates made by AstraZeneca and Johnson & Johnson were temporarily halted after some participants experienced health problems, delaying the research until safety investigations allowed both to resume.
Pfizer has said no serious safety concerns have emerged so far with its vaccine.
But the FDA is requiring that companies track at least half of study volunteers for two months to look for side effects before asking the agency to review their vaccine. That's about when side effects have cropped in studies of other vaccines.
Pfizer and Moderna both expect to reach that safety milestone later in November.
What happens then:
In the US, companies are expected to seek permission for "emergency use" of their vaccines, rather than waiting to fully complete their studies and then seeking traditional approval.
The FDA's scientific advisers will debate each company's study findings in a public meeting before the agency decides.
Manufacturers already have begun stockpiling vaccine doses in anticipation of eventual approval, but the first shots will be in short supply and rationed. And the first people vaccinated will need to undergo extra safety tracking.
AP
Brazil's health regulator has halted clinical trials of the potential coronavirus vaccine CoronaVac, citing an "adverse, serious event".
The potential vaccine is being developed by Chinese biopharmaceutical firm Sinovac and in Brazil would be mostly produced by Sao Paulo's state-run Butantan Institute. Butantan said in a statement that it was surprised by the decision.
Brazil has the third-worst outbreak of coronavirus globally, with more than 5.5 million cases and nearly 163,000 deaths, after the US and India.
The CoronaVac shot has stirred controversy in Brazil, where President Jair Bolsonaro has cast doubt on its prospective effectiveness. He sparked confusion last month when he publicly rejected it, saying Brazilians would not be used as guinea pigs. The declaration followed news that his health minister, Eduardo Pazuello, had agreed to purchase CoronaVac doses produced locally by Butantan.
The President has often expressed mistrust of China, particularly on the campaign trail in 2018, although he has softened his rhetoric somewhat in office.
Last week, more than 300 Brazilians gathered on São Paulo's main commercial thoroughfare on Sunday to protest state Governor Joao Doria's support for mandatory immunisation.
Anvisa said in its statement that the event prompting the trial's suspension occurred October 29, without saying what transpired.
"With the interruption of the study, no new volunteer can be vaccinated," its statement said.
Temporary halts of drug and vaccine testing are relatively common. In research involving thousands of participants, some are likely to fall ill. Pausing a study allows researchers to investigate whether an illness is a side effect or a coincidence. Last month, two drugmakers resumed testing of their prospective coronavirus vaccines in the US after they were halted earlier.
CoronaVac is being tested in seven Brazilian states.
Sao Paulo is also importing raw material for the production of 40 million CoronaVac shots, which is due to start arriving November 27.
AP