Parliament is working to hammer out a compromise on legislation that requires grieving family members of dead victims of sexual assault to apply to courts to speak publicly about their loved ones.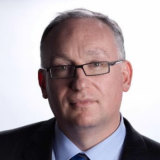 An amendment to the legislation passed just before 8pm, paving the way for the passage of the legislation later on Tuesday night.
Survivors' advocate groups and victims' families contest the Director of Public Prosecutions' position, arguing relatives cannot be denied the right to publicly speak out on behalf of a dead victim. The government's original intention for the bill effectively "gagged" families, shadow attorney-general Ed O'Donohue said.
Speaking in the upper house on Tuesday, Mr O'Donohue said the government had failed to see the anguish its proposed changes would cause among victims' families.
"The government has completely misread the solidarity, and the anguish and the hurt that would be caused not just to those families of deceased sexual assault victims but to all victims of crime," he said. "People who I have advocated for or who have asked me to advocate for them and people I have not heard from in a long time have reached out to me expressing their anger and their disappointment."
Earlier on Tuesday, Attorney-General Jill Hennessy told 3AW the aim was to change current legislation that prohibits the publication of the name of a dead victim of sexual assault.
Ms Hennessy said families of these victims currently have "no legal right" to publicly name their loved ones, and the reform would give them an avenue to do so.
"What this process does, and recognising it is an interim measure, is it says you can get permission to tell that story," she said.
"At the moment, there is no process whatsoever … it's completely against the law."
Under the current law, the prohibition on identifying sexual assault victims remains in place even after the person is dead, which means Jill Meagher, Eurydice Dixon and Aiia Maasarwe could never be named again in media reports as victims of sexual assault. The media has reported those women were sexually assaulted before they were killed. The law does not prevent media naming a homicide victim.
Victorian Greens justice spokesman Tim Read said he was pleased amendments had passed Parliament to protect the rights of families of dead victims of sexual assault to speak.
"These amendments will ensure that the existing law relating to deceased victims of sexual assault will remain in place until the state government has had the opportunity to fully consult with the families of victims and develop a more appropriate framework for these difficult situations," Dr Read said.
"This has been a very important and difficult debate for many in the community. And today the crossbench took this seriously and came together to improve the outcome for these families."
With Simone Fox Koob
Get our Morning & Evening Edition newsletters
The most important news, analysis and insights delivered to your inbox at the start and end of each day. Sign up here.
Noel Towell is State Political Editor for The Age