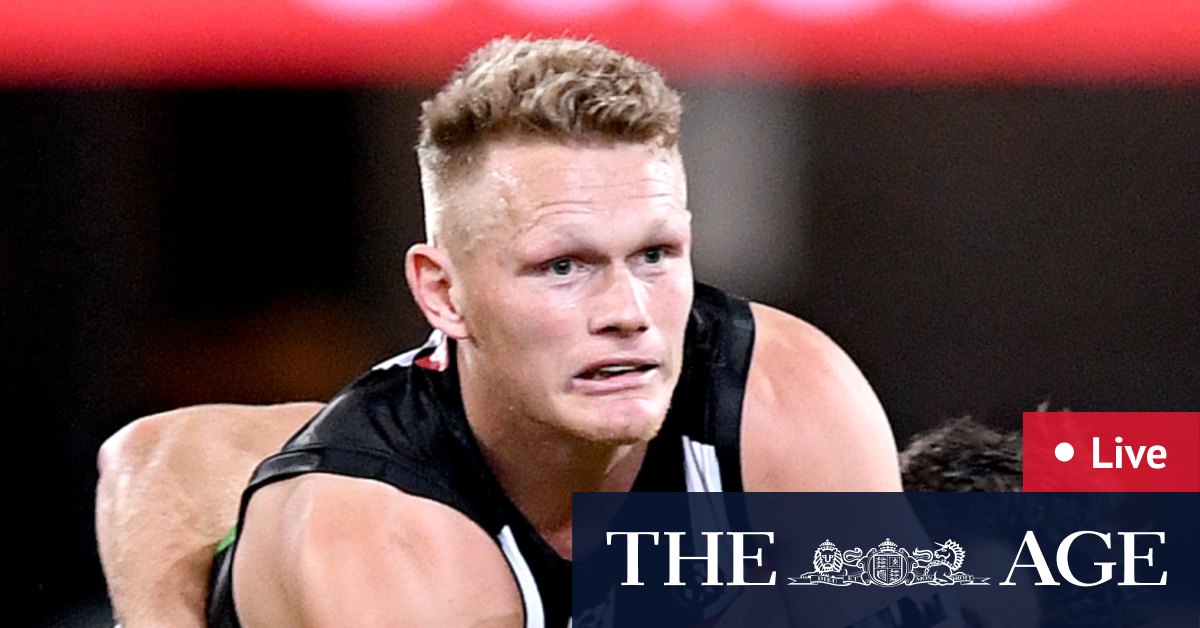 It was a very busy penultimate day of trade period. Here's what happened:
Carlton and Essendon have agreed to a deal to get Adam Saad to the Blues. The Blues get Saad, pick 48 and pick 78 and sent pick eight and pick 87 to the Dons.
Geelong have traded Nakia Cockatoo to Brisbane for a future third-round pick.
The Cats have also traded Lachlan Fogarty to Carlton along with pick 38. In exchange, the Blues send picks 30 and 51 to Geelong.
Aliir Aliir has been traded from Sydney to Port Adelaide for a future second-round pick.
North Melbourne's Shaun Higgins has been traded to Geelong for pick 30.
Tom Hickey has joined the Swans from West Coast. Hickey, picks 34 and 60 go to Sydney while the Eagles get picks 58, 62 and the Swans' future second- and third-round picks.
But there's plenty to keep an eye on for deadline day.
Geelong have put pick 13 and another first-rounder on the table for GWS' Jeremy Cameron. The Western Bulldogs are waiting on results from Adam Treloar's medical. Bulldog Josh Dunkley wants a trade to Essendon, Richmond's Jack Higgins wants a move to St Kilda, Bomber Orazio Fantasia has requested a move to Port Adelaide and North's Ben Brown has asked for a trade to Melbourne. Plus, Jackson Hately and Jye Caldwell, who want moves from GWS to Adelaide and Essendon respectively, are still waiting to learn their futures and Collingwood's Jaidyn Stephenson has met with North Melbourne.
We'll be back tomorrow from 9am, right through to the trade deadline at 7.30pm and beyond. Keep an eye on realfooty.com.au overnight for more from our experts and download the Real Footy podcast from 7pm.
Catch you tomorrow!
Sources say the Bulldogs and Collingwood are in negotiations for a trade for Adam Treloar that is not contingent on the Bulldogs making a trade for Josh Dunkley, who wants a move from the Bulldogs to Essendon.
The Western Bulldogs were still awaiting the full results of Treloar's medical on Wednesday evening.
The medical was performed on Tuesday afternoon.
The Bulldogs have specialists looking over Treloar's historical scans, particularly in the last two years when the dynamic midfielder has suffered from hamstring and calf issues.
Treloar, who has been particularly durable through his career – 173 games in his nine AFL seasons – suffered a freak injury to both his hamstrings midway through the 2018 season.
He played all 24 games the following season and 10 of 17 games this year.
Treloar was pictured by Nine cameras training with friends at an oval in Cheltenham on Wednesday morning.
Sources at Collingwood believe the midfielder has recovered from his soft tissue problems and is fully fit.
Stephen Wells has told Trade Radio that "pick 13's on the table" for Jeremy Cameron.
The Geelong list manager said discussions with GWS were ongoing for a trade and that the Cats' top pick in this year's draft, as well as another first-round pick, were on the table as part of Geelong's offer.
"We've had good discussions with Jason McCartney," he said, adding he was hopeful the deal would be done by tomorrow night's deadline.
Geelong hold three first-round picks in this year's draft – 13, 15 and 20.
In case you missed it: Peter Ryan, Jake Niall and Michael Gleeson reported last night that the price Melbourne will have to pay at the trade table to secure North Melbourne forward Ben Brown remains in dispute.
The Kangaroos are still eyeing off pick 26, the Demons' first pick in the 2020 draft, as being the key plank of a deal that is certain to involve a series of pick swaps.
The Demons traded in two second-round selections – 31 and 33 – on Tuesday after receiving pick 31 for contracted ruckman Brayden Preuss and pick 33 in a pick swap with the Adelaide Crows which increased their options for a trade with North Melbourne however it remains to be seen whether they will be prepared to forsake pick 26 for Brown.
New Bulldog Stefan Martin says he learnt in his exit interview with the Lions that the club would be going with a one-ruck structure going forward, prompting his move away from the club.
He told Trade Radio the Lions said his role would be changing, and the rest was history.
He said he didn't think he had played at his best in 2020 but he and young Bulldogs ruckman Tim English had skill sets that meant they could play together in the same side going forward.
"We probably both intend to send some good time on-ball," he said, but wasn't able to say how much time he and English would spend playing forward. He said it was likely that would be worked out on the fly.
He joked the Lions had better not win a premiership without him, now that he'd moved. But he said he was thrilled to move to the Bulldogs.
We've had a heap of trades go through today – Adam Saad finally became a Blue, Nakia Cockatoo and Lachie Fogarty left Geelong for Brisbane and Carlton, respectively, Aliir Aliir joined Port Adelaide and Shaun Higgins has become a Cat.
But we are still waiting on a number of other deals that are still being negotiated.
Geelong and GWS are in talks over Jeremy Cameron. Geelong have ruled out trading a player to the Giants and as reported by Michael Gleeson, GWS this morning turned down an offer of two first-round picks from the Cats.
Josh Dunkley has requested a move from the Bulldogs to Essendon, but he's contracted for two more years. The Bulldogs were frustrated that the Bombers had offered a contract to their contracted player to encourage him to leave the club but had offered only a pick that they did not yet have – pick eight. Essendon today secured pick eight from Carlton in the trade for Saad.
The Bulldogs have shown interest in Collingwood's Adam Treloar; he did a medical with the yesterday and results were expected today. Those results will determine whether the Dogs pursue talks with Collingwood for the player who is contracted for five more years with the Magpies on about $900,000 a year.
As previously reported by The Age, it is not inconceivable, but it is unlikely, the Bulldogs would trade for Treloar and still hold onto Dunkley.
Collingwood's Jaidyn Stephenson has met with North Melbourne as he considers his future.
Essendon's Orazio Fantasia wants a move to Port Adelaide and the clubs are in talks.
"We've got until tomorrow night to get things done, I think that we're a chance to get at least one of those deals done over the next 48 hours," Power football boss Chris Davies said on Trade Radio earlier today, referencing discussions over Fantasia and Aliir. The Aliir deal has since been completed.
"… If we get to a point with one of those guys where we're ready to do the deal, we'll get that done and we'll have to work with what we've got left to do the second one."
He said they'd made offer to the Bombers that they thought was fair.
"We're not going to walk away from Orazio … he's told us he wants to come to Port Adelaide, we've got a responsibility to try and get that deal done, that's the sort of club we are … but at the same time there's a limit and we're probably at that limit now, to be honest."
We're also waiting for news on deals for Jack Higgins, who wants a move from Richmond to St Kilda. Jake Niall reports that the Saints' offer of a future second-round pick has not yet been accepted by the Tigers.
And Jackson Hately and Jye Caldwell, who want moves from GWS to Adelaide and Essendon respectively, are still waiting to learn their futures, as is Ben Brown, who wants to get to Melbourne.
With just over 24 hours left of trade period, there's plenty to still get done.
It's official. As reported earlier by Peter Ryan, Shaun Higgins has been traded to Geelong in exchange for pick 30.
Higgins has played 237 games with the Western Bulldogs and North Melbourne. He was named All-Australian in 2018 and won North Melbourne's best and fairest in 2017 and 2018.
"We have always liked Shaun as a player and we are happy that we could work with Shaun, his management and North Melbourne to get this trade completed," Geelong list manager Stephen Wells said.
"Shaun is a very talented and accomplished player and he can fill a number of roles. We are looking forward to seeing him in Geelong colours."