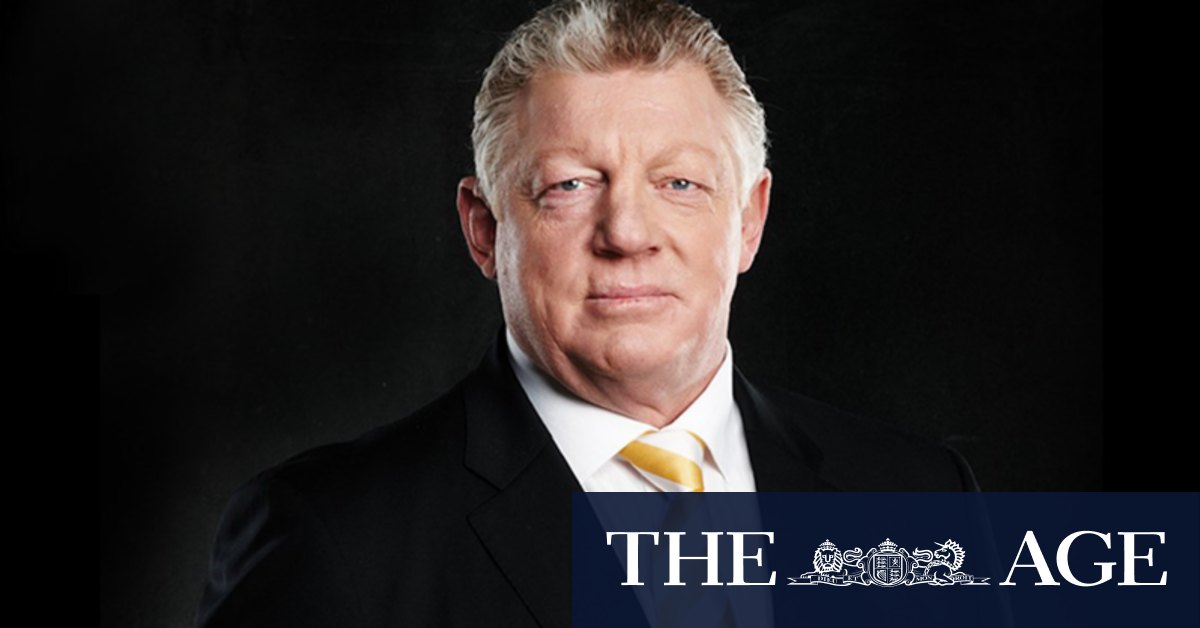 Warren was unaware he would not be joined by his good mate behind the microphone when contacted by the Herald.
Nine heavyweights made it known they had simply wanted to give Johns a game in the commentary box, just as they did with him in Perth last year.
Nine's policy has always been to have Warren joined by a commentator representing the Blues and Maroons.
Gould and Warren will be given a special NRL exemption to fly to Brisbane to call the game with Paul Vautin next Wednesday.
Gould was criticised for perceived bias towards the Penrith Panthers when calling the grand final, while Maroons fans have often accused him of favouring the Blues. Even Queensland Rugby League chairman Bruce Hatcher said Gould "often says things to stir the Maroons fans up", but he remained a tremendous asset to the game whose voice and analysis would be missed.
"Gus is an authority on the game and he sees things other people don't see," Hatcher said on Wednesday evening. "He can't help himself in terms of what I would call his latent bias – I think he doesn't necessarily give a completely independent view, and I can understand that with his background – but the reality is he's very perceptive and knows the game extremely well.
"If you want see a different point of view on the actual game itself, he adds quite a significant amount ot it. Every sporting fan is biased. Whatever he says there will be 50 per cent of the audience who disagrees because they're following the other side.
"Although everyone comments about [his commentary] for two or three days after the event, I actually think he's good for the game.
"I don't mind someone 'rattling the saber' because it only makes you more passionate about your side … he says emotional things the Maroons fans love to hate."
Gould repeatedly praised Wayne Bennett's coaching of a Queensland team nobody expected to win last Wednesday in Adelaide. Some fans interpreted the Bennett love as a back-hander at Penrith, given he had offered up the master coach as a replacement for Anthony Griffin, only for the club to opt for Ivan Cleary.
Slater, Johns and Warren will be joined by Paul Gallen and Danika Mason from the sideline at ANZ Stadium where 40,000 fans are expected to take in the action on a warm Sydney evening.
Christian covers rugby league for The Sydney Morning Herald.