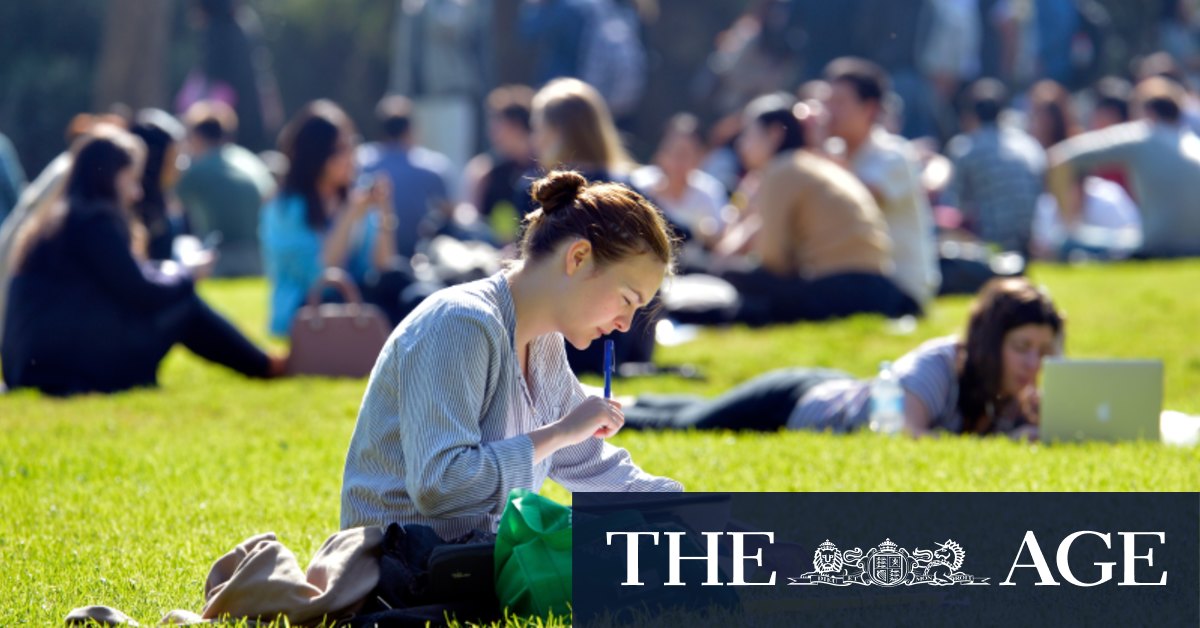 The figures represent a 222 per cent rise in applications to Victorian universities for special consideration due to difficult circumstances. Last year, 10,016 students applied to the Victorian Tertiary Admissions Centre's (VTAC) special entry access scheme.
The VTAC process is separate from the Andrews government's special consideration of academic disadvantage scheme, under which the coronavirus pandemic's impact on the results of year 12 students is being individually assessed, whether or not the student applies to go to university.
A spokesperson said VTAC had developed a new streamlined process for assessing difficult circumstances this year, in the expectation there would be a large increase in applications from year 12 students who have spent much of the year learning remotely and often dealt with unplanned school closures.
"All VCE students have been affected by the government requirement of remote learning throughout the COVID-19 pandemic," the spokesperson said.
Impacts that will be considered under the scheme's expanded criteria include lack of access to reliable internet, devices and necessary practical materials.
"VTAC understands that remote learning was experienced in many different ways for students and wanted to ensure students had the opportunity to have this disadvantage recognised as they apply to tertiary studies in 2021," the spokesperson said.
But Andrew Norton, professor of practice in higher education at Australian National University, warned the flood of applications for special consideration would not translate to a large increase in university placements for local students.
"There is still a finite number of places and the required ATAR is essentially the intersection of supply and demand, and so if everyone is getting a boost in their score, it just inflates the number again, so it doesn't necessarily change who gets in at the end of the day," Professor Norton said.
"It's kind of like giving all first home buyers more money: what happens? The prices of the homes they are going for go up because everyone's got more money."
Professor Norton predicted the pandemic would probably put a squeeze on university places in multiple ways, with more mature-age students seeking to apply due to high unemployment and a drop in deferrals as students skip their traditional gap years.
Loading
Students can appeal for special entry to university under four categories: difficult circumstances; disability or medical condition; disadvantaged financial background; and personal circumstances including age, Indigenous identity, remote location and being of non-English-speaking background. Applicants for special consideration must have met other prerequisites, such as having studied certain subjects in VCE.
Some Victorian universities – including Swinburne, La Trobe and Victoria University – have already announced entry pathways to some popular undergraduate courses next year that will not require at ATAR.
The ATAR, or Australian Tertiary Admission Rank, is a competitive system in which year 12 students are ranked between 00.00 and 99.95, and is used by universities to select students.
Unlike with full fee-paying international students, domestic university placements are partially funded by the federal government, with funding capped at a set number of places.
Professor Norton said universities would therefore be unlikely to significantly increase the number of places offered to Australian students.
Start your day informed
Our Morning Edition newsletter is a curated guide to the most important and interesting stories, analysis and insights. Sign up here.
Adam Carey is Education Editor. He joined The Age in 2007 and has previously covered state politics, transport, general news, the arts and food.