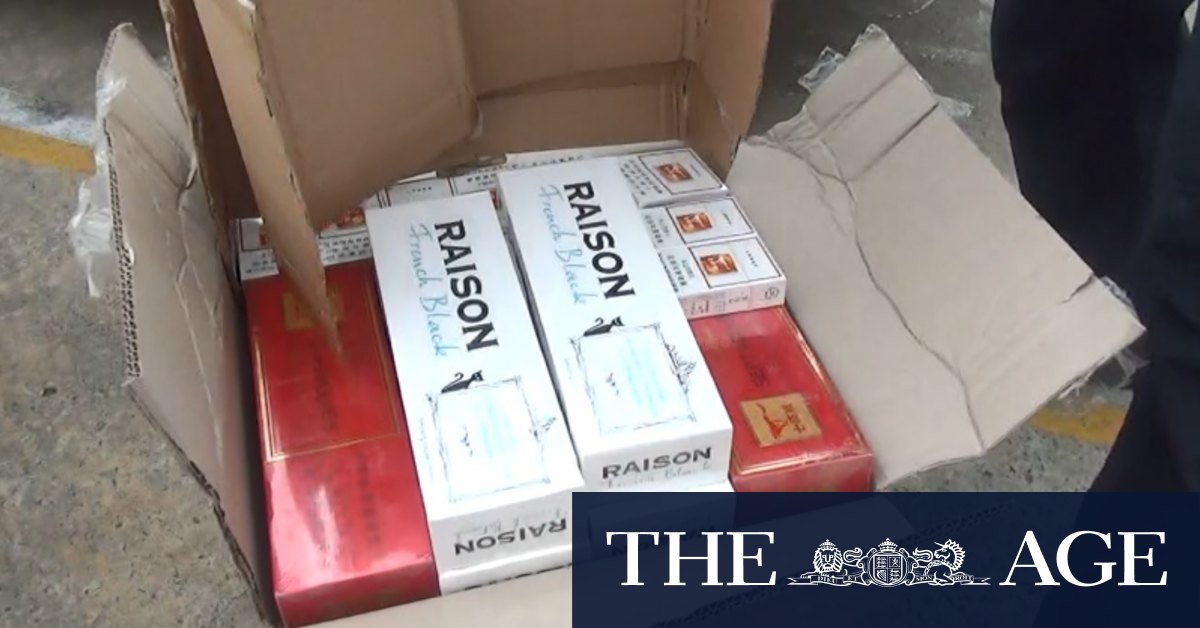 "This means that to some extent, the illicit tobacco market is caused by Australia's health policy towards tobacco," it found.
Loading
"Health policy settings have created a law enforcement problem – but this is a problem that should be addressed not by changing health policy settings, but rather by strengthening and re-focusing law enforcement approaches and techniques."
Illegal tobacco seizures have grown sharply over recent years, reaching a record high of 633 tonnes in 2018-19.
But the committee found law agencies faced an uphill battle as criminal organisations were estimated to make a profit if as few as one out of three shipping containers of illicit tobacco made its way into Australia. The potential profits made by crime gangs often outweighed the risks, which could include fines and prison, it said.
The committee recommended that all federal law enforcement arrangements for tobacco be centralised in the Home Affairs Department, moving some remaining powers out of the Health Department.
It called on Home Affairs to look at ways of using money from its proceeds of crime account to help fund federal and state operations targeting illicit tobacco.
As part of a national illicit tobacco strategy, it also recommended state and territory laws, policing and penalties be aligned after finding substantial differences between jurisdictions.
Imperial Brands Australasia's head of corporate and legal affairs, Kirsten Daggar-Nickson, said the federal government had to deal with the "illicit tobacco disaster", which was hurting legitimate businesses.
"The illicit tobacco problem in Australia is out of control with 20.7 per cent of the market now represented by illegal products, costing the federal government $3.2 billion in evaded duty, which instead is funnelled into criminal syndicates with links to serious crimes including human trafficking and terrorism," she said.
Shane is a senior economics correspondent for The Age and The Sydney Morning Herald.