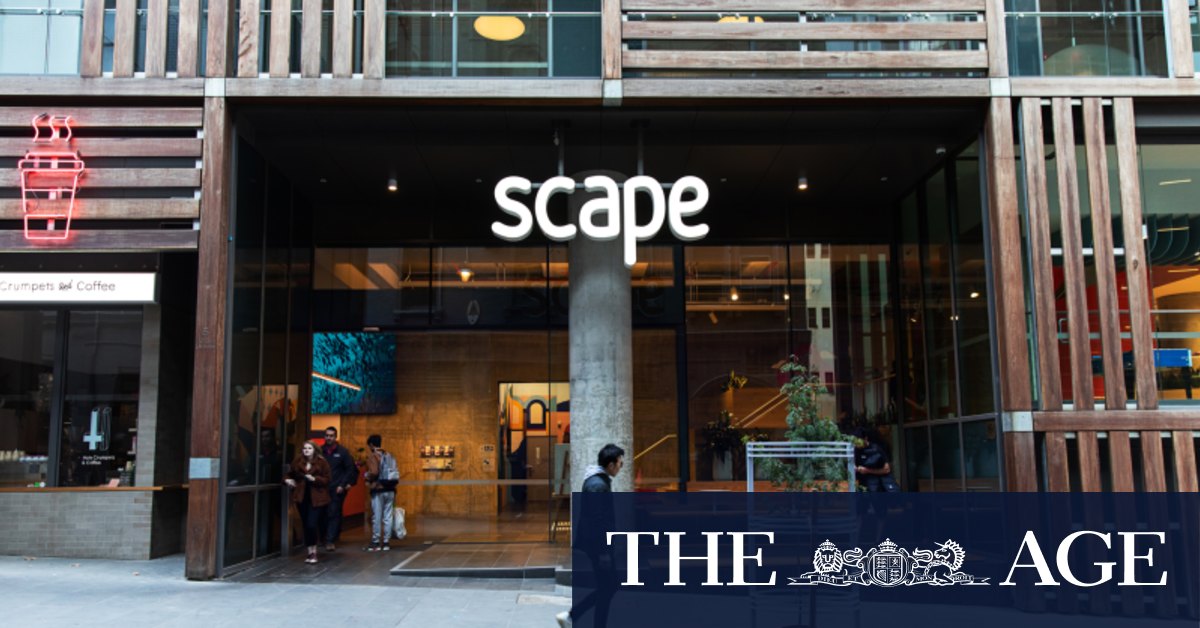 Mr Carracher said PBSA was more suitable for quarantine than hotels because most were single occupancy with cooking facilities. A higher occupancy density also meant police and security resources could be better leveraged.
He said Scape had 3700 beds across seven buildings, including two empty new buildings in Melbourne and one in Sydney which are about to open.
"If we start on January 1 we could have almost 20,000 quarantining students up until the end of the April [the census date for the first semester]," he said.
"The broader industry could also add 2000 beds nationally as single occupancy units, as part of an industry-led solution."
Department of Home Affairs numbers show 22,893 students applied for visas in the period March to August 2020, an 83 per cent slump on the same time last year.
According to modelling from the Mitchell Institute, there were 400,000 foreign students in Australia as of October 25, with 135,000 outside of the country. The institute contends that if hard travel-bans were to remain until July 2022, only 165,000 students would remain in the country.
"Occupancies will reduce aggressively if we don't see an opening of international borders for students," Mr Carracher said. "Our worst case scenario is as low as 25 per cent which is actually not as bad as we feared."
Savills director of student accommodation Paul Savitz said operators reported record occupancies in January before the virus crisis hit, "irrespective of 13,000 new student accommodation beds entering the market nationally during 2019 and 2020."
JLL head of alternative investments Noral Wild said normal student inflows were likely to be "flipped" next year, with the semester two intake in June and July likely to be more significant than the first semester.
"The demand is there – it never went away – but it's just we stopped them from coming," Ms Wild said.
In the meantime many students normally bound for Australia have opted for the US and Britain, which have free borders.
"But the COVID-19 situation in these countries has become incredibly dire," she said. "With Australia's outbreak under control, going into summer there's a real opportunity to capture more of the market."
Despite the pain, recent PBSA deals suggest that investor interest in the sector has not abated.
Loading
This month Singaporean investment group Wee Hur paid $46.1 million for a BP petrol station at Sydney's Redfern, adjacent to two parcels already acquired.
Facilitated by investment manager Intergen Property Group and agent Savills, the deal takes Wee Hur's PBSA sites to eight across Sydney, Melbourne, Adelaide and Brisbane.
In a deal negotiated through JLL, fund manager Cedar Pacific paid $80 million for a site at 177-197 Anzac Parade at Kensington in Sydney, to be operated by Unilodge.
In June, German insurer Allianz acquired two Melbourne assets of the South African owned Journal Student Accommodation for $459 million.
In May, Scape also completed its $2.1 billion purchase of Urbanest, having paid about $700 million for Atira's portfolio in late 2019.
"Savills are tracking 33,000 beds which could be developed over the next five years to the end of 2025 – 12 per cent more beds than were delivered during the previous five years," Mr Savitz said.