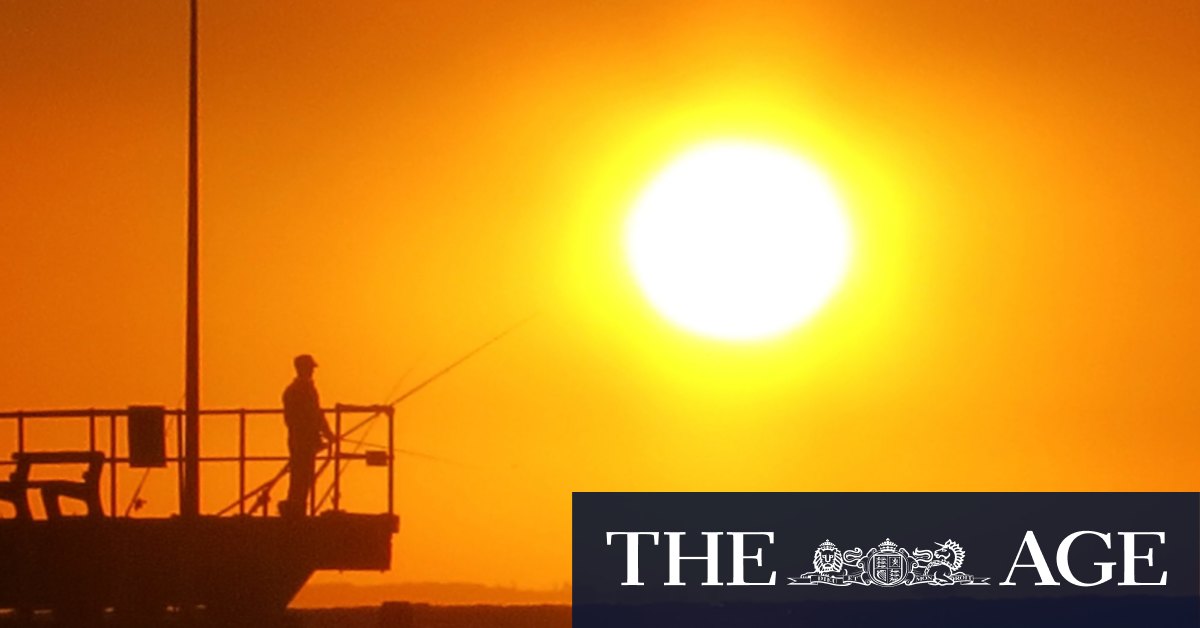 "It's going to be quite windy as well. The fresh northerly wind will bring back all that hot air to most parts of the state."
The morning will be partly cloudy, with the hottest weather set to arrive in the afternoon. The temperature is expected to peak at 5pm.
Melburnians will swelter through a hot night on Sunday before a cool change sweeps through on Monday morning, and the temperature drops to 19 degrees. There's also a chance that a storm might arrive on Sunday night.
Loading
The hot weather will arrive after a much milder Saturday, when the temperature is set to hit 20 degrees in Melbourne.
Saturday marks the start of the first weekend since the "ring of steel" was lifted, with many Melburnians set to visit regional Victoria to take advantage of the warm weather and reunite with friends and family.
But the Premier is urging those embarking on weekend getaways to be COVID-safe. This includes wearing a mask, practising social distancing and following the rules around socialising.
"Go and enjoy regional Victoria, go and spend in regional Victoria, but you've got to do it in a safe way," Mr Andrews said.
"I don't want this weekend to be one of only a few weekends where people have that freedom, I want it to be part of that COVID-normal."