More than 1210 new deaths were reported on Saturday, pushing the seven-day average to more than 1120 a day, a 38 per cent increase from the average two weeks ago.
North Dakota hit a single-day record on Saturday, announcing 2270 new cases. In a reversal, the state's governor, Doug Burgum, announced several measures late on Friday, including a mask mandate, a limit on indoor dining of 50 per cent capacity or 150 people and a suspension of high school winter sports and extracurricular activities until December 14.
In New Mexico on Friday, Governor Michelle Lujan Grisham announced the nation's most sweeping statewide measure of the fall season, issuing a two-week "stay at home" order to begin Monday.
Governor Kate Brown of Oregon issued orders Friday to place the state in a partial lockdown for two weeks, shuttering gyms, halting restaurant dining and mandating that social gatherings have no more than six people.
In Europe, Austria has announced it will join many of its west European neighbours in entering national lockdown to bring its soaring coronavirus infections under control.
In the past month, the government had used a lighter touch in dealing with the second wave of coronavirus cases than the first. A nighttime curfew was in place from 8pm to 6am, but shops were open, and bars and restaurants were limited to take-away service.
Non-essential shops will now close and the curfew will be expanded into an all-day requirement to stay at home, with specific exceptions such as shopping for essentials or exercise.
Those measures had failed to stop infections from accelerating. Daily new cases hit a record of 9586 on Friday, nine times higher than at the first wave's peak.
Chancellor Sebastian Kurz previously said that hospitals would be stretched thin once the country hit 6000 daily new infections.
Mexico on Saturday reached 1 million total coronavirus cases and nearly 100,000 test-confirmed deaths, though officials agree the number is probably much higher.
Health Director General Ricardo Cortés Alcalá announced that the number of confirmed cases had reached 1,003,253, with at least 98,259 deaths from COVID-19.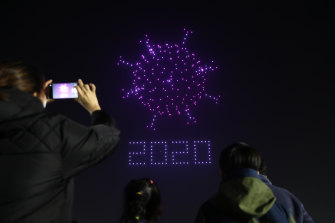 Meanwhile, thousands of elderly Spaniards are taking the vengeful step of disinheriting their children if they have shown no regard for their well-being during this year's lockdown.
According to Spanish support networks for the elderly, many older people have been so heartbroken by the lack of contact from relatives during the pandemic that they are seeking advice on how to cut them out of their will.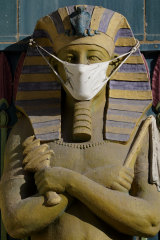 "Our motto is 'if they don't look after you, don't leave them anything'," Marcel Cornellá, who runs an association for the elderly in the Madrid suburb of Fuenlabrada, told the London Telegraph.
Cornellá added that he has been receiving 220 calls a month from elderly people asking for advice on how to disinherit a child or children, five times more than pre-pandemic levels.
"Typically, this is a problem that was already there, and now it has come to the surface as people suffer confinement and health problems," said Cornellá, citing the example of an 81-year-old widow who had no contact from her daughter for 18 months despite suffering from terminal cancer.
"This law of forced inheritance is from the time of horse and carts, and has nothing to do with today's world. People should be free to choose what they wish to do with their property," he added.
In Spain only Navarre and the Basque Country regions make it easy for -parents to disinherit offspring. Elsewhere, the law says parents must demonstrate cause, such as physical abuse.
Loading
"Fortunately, judges are interpreting the law more kindly, and we have rulings now where the psychological suffering caused by a complete lack of contact is being equated to mistreatment," said Madrid lawyer Francisco Rubiales. "With COVID this problem has exploded. I am getting up to 500 calls a month, but less than 10 per cent go through with the whole process," Rubiales added.
Conrado Alegre, a 64-year-old former factory worker in early retirement due to ill health, is determined to launch the legal process to cut off his two daughters, whom he has only seen in court in the past 20 years after a -fractious divorce and a series of -disputes over finances.
"I don't consider them my daughters any more. The last thing I want in this world is for them to enjoy a single cent of what I have earned," he said.
"They caused me more pain than anyone else, and even sadder is the fact that my parents lost the only grandchildren they had," he added.
The New York Times, with Reuters; The Telegraph, London, AP
correction
An earlier version of this story said one in 378 people in America had tested postitive for COVID-19 in the past week. It has been updated to reflect new data on infections.