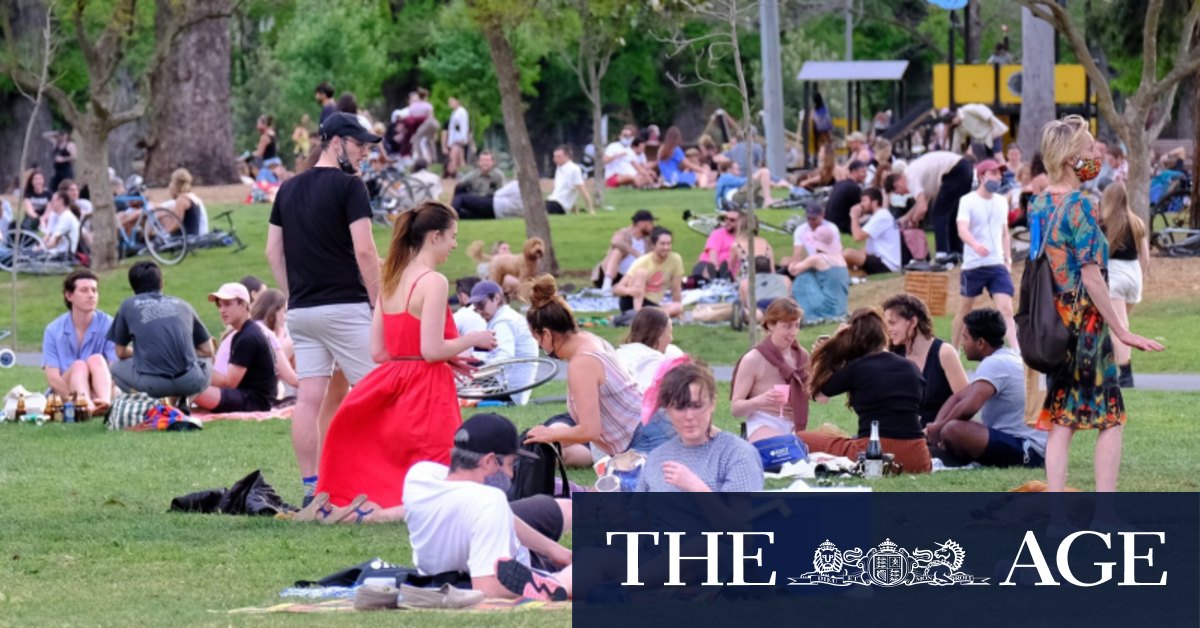 Loading
Other states have indicated they will declare South Australia a hotspot and Mr Andrews told reporters on Monday: "We will do the same".
He said people travelling by plane from South Australia into Melbourne would be questioned by health officials upon arrival.
"Rapid testing may be a feature of that," he said. "We don't want to take any chances at all."
It is not yet clear what measures will be in place for people entering Victoria by road.
Mr Andrews said he had little appetite for closing the border to South Australia. "I'm looking to get these borders open," he said.
Mr Andrews said he had confidence that the South Australian government would be able to manage the outbreak.
South Australian Chief Public Health Officer Nicola Spurrier confirmed on Monday morning that the number of cases linked to the outbreak had risen from four.
The cluster was discovered when a woman in her 80s tested positive for the virus on Saturday.
Two family members were also part of the initial cluster, including a man in his 60s who works in hotel quarantine for returning travellers. SA Health believes that is the source of the outbreak.
On Sunday afternoon passengers landing in Perth from Adelaide were forced into quarantine after Western Australia Premier Mark McGowan reinstated restrictions on South Australia.
Chief Scientist Alan Finkel, who helmed a recent report into Australia's contact tracing systems, said he was confident South Australia would to stay on top of its new cluster.
"I think this [outbreak] should be seen as an aberration, but aberrations are inevitable," he told the ABC on Monday.
Loading
"That's why you need a second line of defence which is really fast testing, contact tracing and outbreak management and South Australia's well prepared for this, they've done desktop simulations in the last few months, but this is a real world test for them."
South Australia is adopting the "third ring" strategy of isolating cases, close contacts and contacts of close contacts that has been used to tame recent outbreaks in Victoria recently, Dr Finkel said.
Cricket Australia is monitoring outbreak but says there is no reason to think next month's Test series opener against India is in doubt.
Adelaide is due to host the blockbuster first Test against India, from December 17.
Loading
There are still three active cases in Victoria and there were 6695 tests processed in the past day. Mr Andrews again urged people with symptoms to get tested.
"Testing is critical, it's just the most important thing," he said.
He said additional asymptomatic testing in high-risk suburbs beginning next week would help bolster numbers.
Victoria's 17th day in a row of no new cases or deaths related to COVID-19 comes the same day as a Victorian Upper House committee inquiry into the state's contact tracing begins.
Appearing at the inquiry today are Australian Medical Association Victorian President Julian Rait, Deakin University Chair of Epidemiology Catherine Bennett, Information Commissioner Sven Bluemmel and privacy and data collection deputy commissioner Rachel Dixon.
Victoria's contact tracing system came under fire during and after the state's second wave, particularly from the federal government.
Over the course of the pandemic, the state moved away from its centralised contact tracing system to establish suburban and regional hubs, replacing its pen-and-paper systems with computers and contacting close contacts of confirmed coronavirus cases within 36 hours of initial testing.
Rachael Dexter is a breaking news reporter at The Age.
Josh Dye is a news reporter with The Sydney Morning Herald.