The recovery is being driven by employment of teenagers, which is now almost 14 per cent above its pre-virus level, growing by 3.2 per cent in the last weeks of October alone.
The worst hit age group is now those over the age of 70 with numbers down by 12.2 per cent, while among those in their 60s the drop has been 6.5 per cent. The next worst age group are those in their 20s, down by 4.5 per cent.
The Morrison government has come under fire for its JobMaker hiring credit program, which pays employers up to $200 a week for each extra staff member aged under 30 they take on. The subsidy is $100 for those workers aged between 30 and 35 with no support for those over 35.
Westpac senior economist Justin Smirk said there had been a 5.5 per cent surge in the number of teenagers on payrolls over the past month compared to a 0.1 per cent drop in those aged between 30 and 36.
"If you remember back to May, both over 70s and under 20s payrolls were the hardest hit by the lockdowns whereas now, the under 20s have surged back while over 70s continue to languish," he said.
Senior economist with global job website Indeed, Callam Pickering, said it appeared older Australians were struggling to get back into the jobs market.
"Job losses for both men and women remain concentrated among older Australians," he said.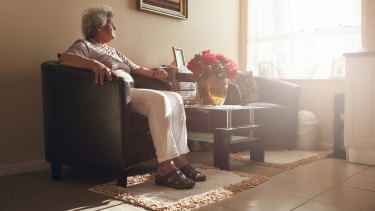 "Unfortunately, many older Australians may be forced into retirement by a lack of opportunity. Payrolls for men and women aged 60 to 69 are still down 6.5 per cent and 9.2 per cent, respectively, and are showing few signs of improvement."
The figures also showed a stark contrast between small and large businesses.
Firms with fewer than 20 staff shed 1.2 per cent of their payrolls in the final fortnight of October to be 5.8 per cent lower since mid-March. NSW small businesses lost 1.6 per cent of their payrolls over the period to be 6.7 per cent down since the pandemic hit.
Loading
But among those firms with more than 200 staff, payrolls are now just 0.5 per cent lower than mid-March after growing by 1.3 per cent in late October. Even in Victoria, large firms are now just 2.7 per cent down.
NAB economics director Tapas Strickland said it appeared large firms were driving the re-hiring of staff.
He said the concentration of small and medium sized firms in the CBDs of major cities may be a factor as well as the reduction in the JobKeeper wage subsidy.
"It is not clear what is driving the divergence between larger firms and smaller firms, though the divergence does align with the tapering of JobKeeper and appears to be broad-based amongst states," he said
Shane is a senior economics correspondent for The Age and The Sydney Morning Herald.