Against this backdrop, primarily the government needs to ensure that case numbers remain low and the events that led to the Stage 4 lockdown do not reoccur. Assuming that this is achievable, the Victorian government should follow the lead of the Commonwealth and use debt to finance a range of stimulus spending in the budget. Initiatives already announced, including social housing, free kindergarten, and upgrades to regional tourist trails are well conceived.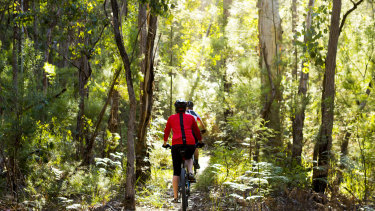 A household-led recovery needs some imagination. Initiatives that get people back into Melbourne and out into the regions after a winter of hibernation will help to revive spending on restaurants and cafes, and arts and entertainment, the sectors that suffered the greatest job losses through the lockdown period. With international and interstate travel still subject to restrictions, these sectors will be relying on local tourism more than ever before.
There is a silver lining, as six million Victorians subject to international travel restrictions and ongoing uncertainty around state border closures will holiday closer to home. More spending on the arts, to revitalise both the city and suburbs of Melbourne and regional centres, will encourage day trips and holidays within Victoria. Money in the budget to reinvigorate "tourist trails" in regional Victoria will be welcomed. In addition to this, any expenditure on public spaces, such as zoos, museums, and pedestrian precincts, will encourage locals to get out and support employment in accommodation, restaurants and retail.
Turning to investment, the spending announced on social housing is the largest program of its kind in Australia, and well overdue. State governments have always been fond of grand ribbon-cutting infrastructure projects. But the anticipated slow-down in population growth and the green shoots of a work-from-home revolution take the urgency out of the need for big transport infrastructure projects.
The shift to housing construction is very welcome. Economic modelling confirms that, like infrastructure spending, expenditure on social housing provides significant stimulus to construction jobs, in all regions of Victoria. In turn, the homes built will provide affordable housing to Victorians, including those living with mental illness. Social housing expenditure needed to be addressed well before the pandemic, and in the context of economic recovery from the pandemic the urgency for significant investment in this area is even greater.
Loading
Following the Commonwealth budget, advocacy groups and think tanks called for more spending in the care sector, citing benefits to labour force participation and child development. A pre-budget announcement giving access to free kindergarten to three and four-year-olds is a step in the right direction. At this stage the announcement appears to apply to 2021 only. A commitment to broaden service delivery (currently at 5 hours per week for three-year-olds and 15 hours for four-year-olds) and extend the scheme into 2022 and beyond would continue to deliver benefits to children and increase the workforce participation of mothers and fathers.
This year, the Victorian government must deliver a budget that addresses structural change and economic recovery. The foundation of this will be to ensure that case numbers remain low until a vaccine is widely available. Economic recovery will be hampered by a weakened global economy and on-going travel restrictions, meaning that local households need to lead the way. With the support of government expenditure on social housing, public arts and entertainment, and childcare, the budget should go a long way towards creating the conditions for household spending to revitalise Victoria's economy.