With the heat and some wind around, it's "not going to take much" to elevate the fire threat, Ms Woodhouse said.
Fire danger risks will reach "very high" for the north-west region on Friday, while the southern and northern Riverina will experience "severe" fire danger on Saturday, the Bureau of Meteorology said.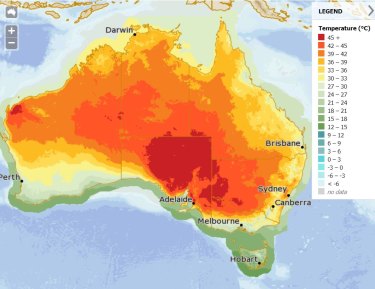 The bulk of the heat will move towards the north-east of the state by Monday, Ms Woodhouse said.
Humid conditions may also make the warmth uncomfortable for many, particularly as overnight temperatures will stay high.
Late spring heatwaves have become common for parts of northern NSW in particular, coming even during La Nina years such as this one when climate influences typically favour wetter-than-average conditions.
Loading
The background warming of about 1.4 degrees since 1910 because of human-induced climate change has made breaking heat records more common over time.
The La Nina set-up in the Pacific, in which rainfall patterns shift westwards towards the continent, remains in place, indicating December and much of summer should be wetter than normal, Ms Woodhouse said.
Odds favour daytime temperatures being near normal for the summer months for most of NSW, while overnight temperatures are likely to be warmer than usual right across the country, the Bureau's outlook shows.