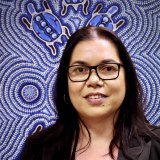 "The High Court's decision today brings to a close five years of appeals to the negotiated agreement that was accepted by the Noongar people in six authorisation meetings in 2015.
"Today I remember the Noongar Elders who fought so long to win justice for our people and who passed before they were able to see this day come to pass and I pay my respects to their memory and the legacy they leave for us."
The settlement is made up of six separate Indigenous land use agreements – Ballardong, Gnaala Karla Booja, South West Boojarah, Wagyl Kaip and Southern Noongar, Whadjuk and Yued – that came about in 2009 after SWALSC started negotiations with the state government to finalise all claims in 2009.
The registration of the individual agreements started in 2015 but the next five years saw several challenges to their validity.
Aboriginal Affairs Minister Ben Wyatt said he was relieved the litigation had concluded.
"The agreement provides significant opportunities for the Noongar people to achieve long-term, self-determining social, economic and cultural outcomes," he said.
"The benefits of the agreement have been long delayed by the now concluded litigation and I call on all Noongar people to unite behind the settlement, join together in establishing strong Noongar Regional Corporations, and maximise the significant opportunities provided by the settlement, for the benefit of the community as a whole."
Former Premier Colin Barnett signed the settlement with the Noongar people in 2015 and told WAtoday he understood the enormity of what Thursday's High Court decision meant for them.
"To agree to a settlement of native title is a huge decision for the Noongar people, it's the big roll of the dice for them," he said.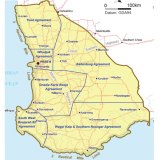 "It's close to 30,000 Noongar people covered by this, it settles native title over Perth and the whole South West of WA.
"It will be the largest settlement in Australia either in the past or into the future and it is a genuine opportunity for not only resolving native title issues but for Noongar people to get an economic independence.
"It's a significant step towards an ultimate reconciliation."
Mr Barnett said the idea to put together the settlement, which covers Perth and 200,000 square kilometres of land from north of Jurien Bay to Ravensthorpe, had come from the Noongar people.
"It came from SWALSC who brought together the different groups and developed the idea of instead of having disputes and contesting issues to have an overall settlement," he said.
Creating new economic avenues and social outcomes for the Noongar people does face challenges including internal turmoil at SWALSC where the board decided last month not to renew the contract of chief executive Wayne Nannup.
Mr Nannup lodged an application with the Fair Work Commission following the board's decision.
Peter de Kruijff is a journalist with WAtoday.