Loading
The project "has been designed to minimise impacts on the local environment and we are committed to long-term detailed monitoring and mitigation measures before, during and after mining", the South32 spokesman said, adding the company would also "contribute to works that have a positive impact on catchment water quality, including fire management".
As the Herald reported this week, WaterNSW said it "strongly objected" to the planned expansion, with water losses potentially reaching 7 billion litres a year.
While the water agency has provided "in-principle support for 'offsets' for surface water losses,
this position was based on South32 demonstrating a precautionary approach using the "'avoid-minimise-offset' hierarchy", it said, adding "WaterNSW considers that this has not been adequately demonstrated".
South32 estimates the compensation will reach about $108 million all up, with the initial $16 million payment intended to cover losses after the project concludes.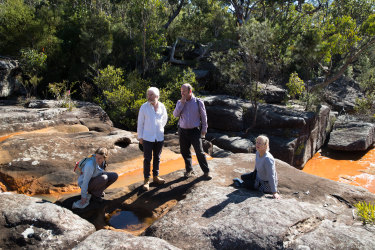 Peter Turner, mining projects officer with the National Parks Association, said the compensation offer appears to be the first of its kind within Greater Sydney's water catchment and implies South32 is estimating an ongoing loss of 1.8 million litres of water a day after mining ceases in 2048.
"Comments by WaterNSW suggest the surface water loss caused by the proposed mining could reach 10.6 million litres a day" during mining operations, Dr Turner said. "The company's original offer of $34 million [now reduced to $16 million] for in-perpetuity losses itself is unrealistically low."
"No compensation is offered for the catchment consequences of the lost water, nor for groundwater losses and nor for current losses caused by the mine," he said, adding there will also be in-perpetuity losses at the adjoining Wongawilli mine. Both mines were spun off from BHP.
Georgina Woods, a spokeswoman for the Lock the Gate Alliance, said the NSW government "appears to have offered South32 this sweetheart deal so the company can bypass water law".