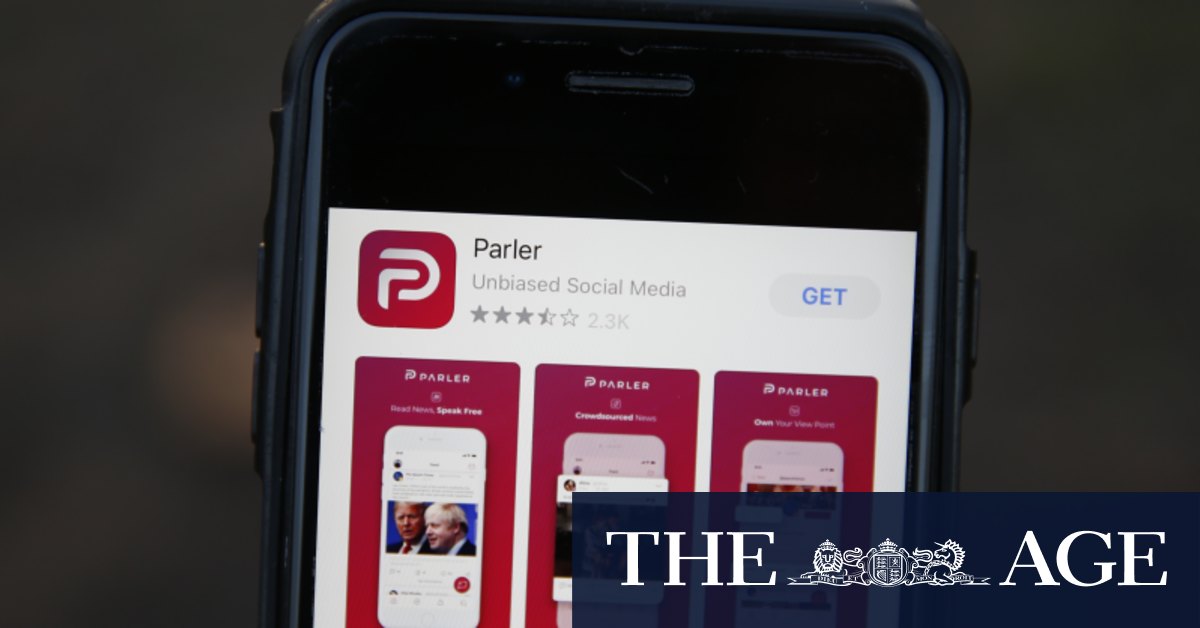 Lachlan Donald, co-founder of construction software startup BuildKite, said the move by Amazon was "unprecedented" but he backed the action.
"They went through a process, had multiple reports that Parler violated terms and conditions and tried to establish a dialogue and Parler didn't come to the table so what they did was justified," he said. "There has been a lot of discussion about whether it will have a chilling effect on startups using Amazon but I don't think that will happen. These are exceptional times and it is hard to predict what comes next."
Juliette Murphy, co-founder of flood forecasting startup FloodMapp, which is also hosted by Amazon, said she was happy to use a platform that upholds its values.
"Tech companies have so much power so the decisions they make could result in violence or these situations playing out that could result in injuries or harm to others," she said. "It is a difficult decision to make and it could be a slippery slope but I believe the decision came from the right place."
Parler has instituted proceedings against Amazon in the United States accusing the tech giant of violating antitrust law and asking for a temporary restraining order to prevent it from blocking access to its services.
Loading
A group of activist hackers claim to have salvaged much of what happened on Parler before it went offline and plan to put it in a public archive which has angered Parler users who are worried it may contain private information.
In a post on the social network before it was taken down Parler chief executive John Matze described Amazon's move as "an attempt to completely remove free speech off the internet" and estimated it would take about a week for Parler to be rebuilt from scratch.
However think tank the Australian Strategic Policy Institute warned Parler may find it difficult to continue to operate.
"It will be really difficult for Parler, even if it does find backup servers, to grow, if it does not have a presence on those two app stores obviously, those are the two most significant operating systems globally," Ariel Bogle, analyst at ASPI, said.
Ms Bogle said existing users on Apple and Google would still be able to continue using Parler's app but it would be difficult to update and users would experience problems when either of the technology companies updated their software.
"There's a lot of problems for Parler in terms of growth and maintaining a service going forward," she said.
Belinda Barnet, senior lecturer in media at Swinburne University of Technology, said the move by the three technology giants within to block Parler within a week of each other was unprecedented.
"The fact that Amazon is withdrawing cloud services is really a kick in the guts for them," she said. "They will absolutely struggle to survive."
A spokesperson for Amazon said it provided technology and services to customers across the political spectrum.
"However, it is clear that there is significant content on Parler that encourages and incites violence against others, and that Parler is unable or unwilling to promptly identify and remove this content, which is a violation of our terms of service," the spokesperson said.
Parler did not respond to requests for comment.
Business Briefing
Start the day with major stories, exclusive coverage and expert opinion from our leading business journalists delivered to your inbox. Sign up here.
Cara is the small business editor for The Age and The Sydney Morning Herald based in Melbourne
Most Viewed in Technology
Loading