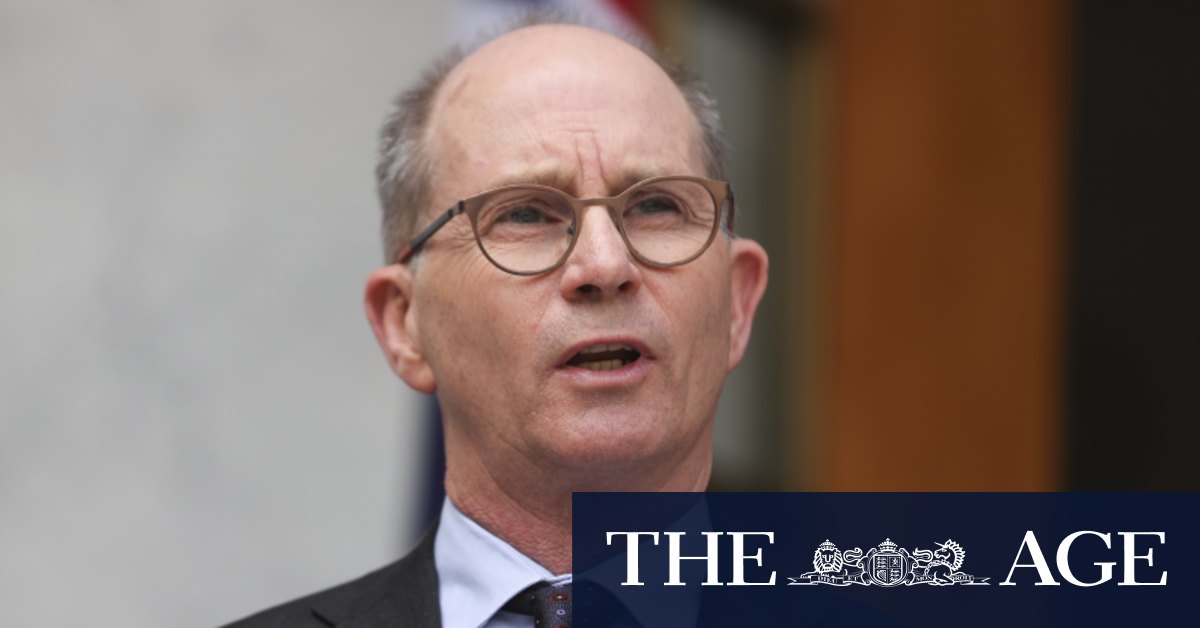 "That particular vaccine [article], the AstraZeneca vaccine, was published on December 8. I read it on the day it was published. It was more than a month ago," Professor Kelly said.
"I know that data well. Some people have been taking particular parts of that article and not reading the whole article, in my view."
He said there were two different ways of delivering the AstraZeneca vaccine and different trials reported different efficacy rates, with 62 per cent being the lowest.
Professor Kelly remained adamant the World Health Organisation accepted efficacy of above 50 per cent as acceptable for COVID-19 vaccines, and said it was more important to have enough vaccine for the population than focusing on its efficacy.
The federal government has arranged to buy 10 million doses of the Pfizer vaccine, which is enough for 5 million people, given the requirement for two doses per person, but it has to rely on overseas supply.
"If there were more [Pfizer] doses available to us, then we would look into whether that was a feasible option for us to get more. So far that's not the case," he said.
Professor Kelly said the fact the AstraZeneca vaccine could be made in Australia was crucial for the country's vaccine strategy, with the benefit of also being "very effective against severe illness".
"The AstraZeneca [vaccine] is here, we don't need to queue for that. That's being made by CSL right now in Melbourne," he said in a press conference on Wednesday afternoon.
"It will save lives. By using this vaccine, we'll be able to protect a large proportion of the population in Australia."
He had earlier told Sky News "in terms of preventing death, it works 100 per cent of the time. In terms of preventing severe illness, it works 100 per cent of the time".
Loading
He told the press conference the AstraZeneca, Pfizer and Moderna vaccines "are all good at protecting against severe illness and death".
"That's why I say that lives will be saved by the AstraZeneca vaccine, I have no doubt about it."
Labor health spokesman Chris Bowen also rejected the call to pause the AstraZeneca vaccine rollout but criticised the government for not having more options available, given the likely demand for the Pfizer vaccine, which cannot be manufactured in Australia.
"A pause only works if you've got something to replace it with," Mr Bowen said.
Australians are being told to expect the first COVID-19 vaccine to be rolled out from February on the assumption the Therapeutic Goods Administration approves the Pfizer vaccine at the end of this month. The AstraZeneca vaccine would be rolled out after that.
Loading
While the Pfizer vaccine must be stored below minus 70 degrees and will only be available from 30 to 50 hubs across the country, the AstraZeneca vaccine does not have this constraint and will be available from more than 1000 locations including general practice clinics and state-run vaccination clinics.
Professor Kelly said Australia was not alone in using the AstraZeneca vaccine, given the United Kingdom had ordered 100 million doses, the United States had ordered 300 million doses and the European Union had ordered 400 million doses.
"It's a mainstay of the vaccination program for this global pandemic," he said.
But Mr Bowen said the government had failed to strike deals to bring in more of the Pfizer vaccine or two other promising candidates, one from Moderna and another from Johnson & Johnson.
"We need more doses of as many vaccines as possible," Mr Bowen said.
Professor Kelly said "active negotiations" were continuing with Moderna, as well as about a dozen other companies to get more vaccines.
With Fleta Page
David Crowe is chief political correspondent for The Sydney Morning Herald and The Age.
Rachael Dexter is a breaking news reporter at The Age.