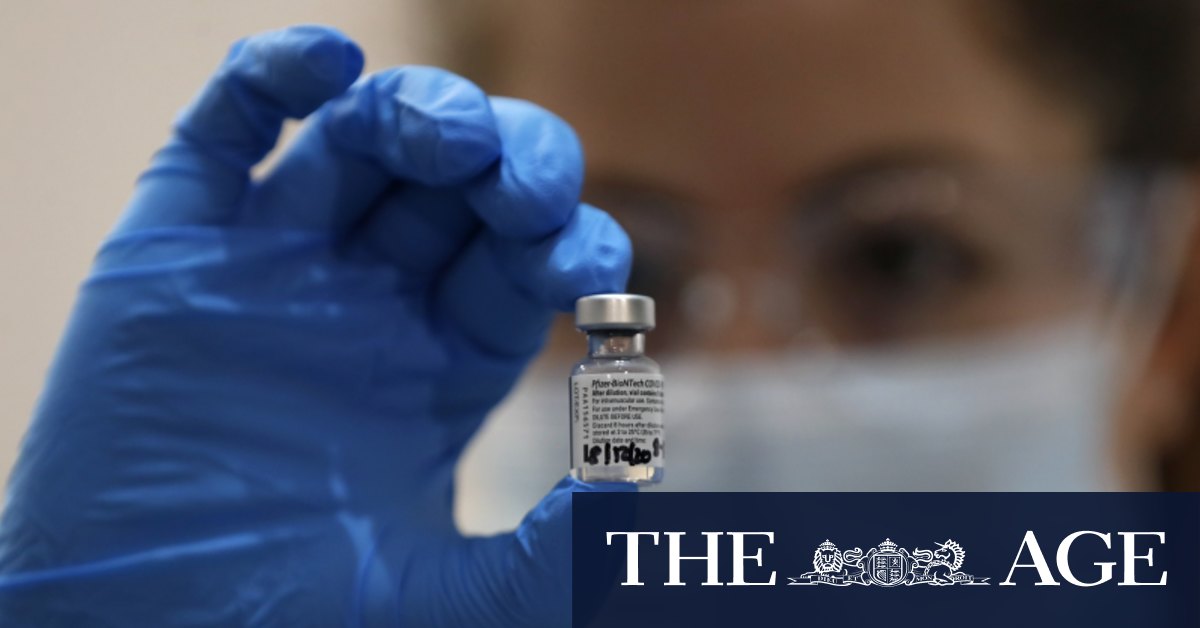 Loading
Monash University Professor Colin Pouton, who has been working on an mRNA COVID-19 vaccine project in Melbourne, said it was not worth speculating on whether Australia should have negotiated for a larger order of the Pfizer vaccine last year.
At the time of negotiations, there was no complete data on the effectiveness of vaccines like Pfizer's and it was not known how many doses could be produced.
"When the government were thinking about negotiating, I don't think they had anything to go on," he said.
"It's not something where we should be too critical of the government, though we can act from now."
A spokesman for the minister for health and aged care Greg Hunt said: "We have previously said that our strategy is under constant monitoring, and we respectfully do not comment on purchasing as we take that advice from [Science and Technology Industry Advisory Group]. This is particularly relevant in the current global environment."
Professor Pouton said Australia's plans to produce the AstraZeneca vaccine was a positive because it was shown to be safe and effective. Beyond this, there is still scope for the country to play the long game and consider investing in mRNA vaccine manufacturing so that vaccines like Pfizer's can one day be made in Australia, he said.
"Given this is all going to be a long game, one option is to manufacture under licence here. It is something that can happen, but not overnight."
Adam Kamradt-Scott, a global health security expert and associate professor at the University of Sydney, said buying vaccines under advanced purchasing agreements was a complicated process and the Morrison government had to balance a range of risks when pre-ordering products like Pfizer's.
"The decision on how much to order of each vaccine is really a bit of a guessing game. It is an educated guess based on preliminary vaccine data, but it's a guess nonetheless to then estimate the quantity required in order to achieve a reasonable level of protection for the Australian community."
He said the government would have had to make its initial pitch for vaccines last year while also being mindful that if it ordered too many doses of a product that didn't work, it was running the risk of still having to pay for it.
Loading
"These types of agreements do have financial risk involved," he said.
Modelling this week from financial services giant Morningstar predicts the global vaccine rollout will take years. Global herd immunity may not be achieved until 2023 and this largely comes down to constraints on supply of doses.
Professor Pouton said the reality is that given global demand, it's understandable Australia would find it difficult to order more Pfizer doses immediately.
"At the moment, we just don't have access to those vaccines anyway, whether we like it or not," he said.
Pfizer has been tight-lipped about its contracts with the Australian government here, but a spokeswoman said this week the company would "continue to work closely with the government to support their vaccine implementation plans."
with David Crowe.
Emma reports on healthcare companies for The Age and Sydney Morning Herald. She is based in Melbourne.