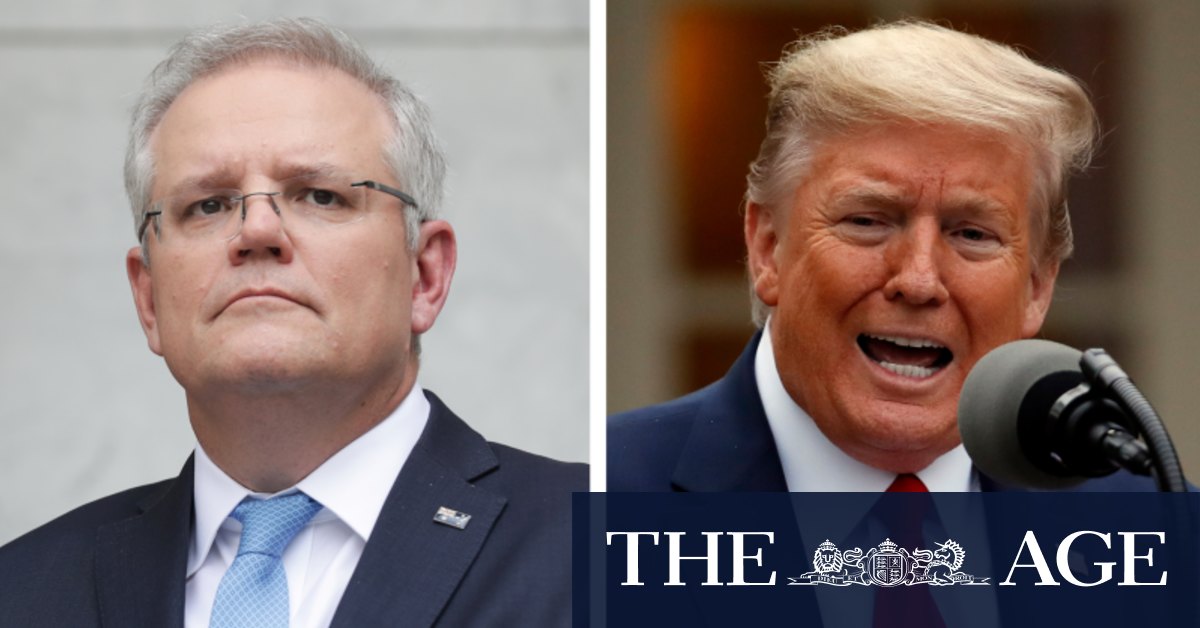 On the day of the riots, Mr Morrison joined other world leaders in condemning the violence at the US Capitol but said "it is not for me to offer commentary on world leaders".
Asked about being "close friends" with the outgoing US president on Monday, Mr Morrison said: "I've worked closely with the president as you would expect me to. I didn't know the president before I was prime minister in any way, I had worked with others in the administration."
He also confirmed he has not spoken to President-elect Joe Biden since they shared a phone call days after the US election.
"I spoke to him not long after the election, after he had clearly won the election," Mr Morrison said.
"We had a very good conversation at that time, but then there a whole series of protocols you observe and you need to wait until people are formally sworn in."
UK Prime Minister Boris Johnson has invited Mr Morrison to Cornwall in June for the G7 meeting, which could be his first chance to meet with the new US president if he doesn't visit Washington before then.
Loading
Mr Morrison also refrained from criticising Victorian Premier Daniel Andrews' decision to close the borders to NSW amid a blowback over the state allowing tennis players in to compete in the Australian Open.
He said said the flexibility of the Northern Territory and NSW in responding to outbreaks had shown states were addressing the pandemic in different ways.
"All the states are different… they've all got different circumstances … the way borders impact is different from state to state," Mr Morrison said.