And with that, we'll tie things off there for the week.
Thanks so much for joining us today at Markets Live, and for all your comments and insights during the week.
Alex Druce and Lucy Battersby will return on Monday.
Catch you then.
ASX investors pulled away from 11-month highs in a soft Friday session that took the shine off an otherwise strong week for the local sharemarket.
The major banks and iron ore miners weighed on the ASX 200 as it drifted 0.3 per cent lower to close at 6800.4 and halt a three-session run of gains.
Despite Friday's slide, the local benchmark still managed to add 1.3 per cent for the week as investors were buoyed by Joe Biden's inauguration as US President, and the promise of further US stimulus.
Buy now, pay later rivals Afterpay and Zip Co cooled off on Friday after an early surge, while Transurban and Woodside Petroleum also sagged.
Pulling the other way was biotech giant CSL, Telstra, as well as retail conglomerates Woolworths and Wesfarmers, the latter of which rose 2.2 per cent to a new record high $53.41.
Rare earths miner Lynas led the local market with a 13.7 per cent lift to a seven-and a half year high of $5.56, after it struck a deal with the US Department of Defence to build a commercial light rare earths separation plant in Texas.
The S&P 500 and Nasdaq had pushed to new record highs on Thursday but US futures slipped as Democrat and Republicans tussled over a power-sharing agreement in the split Senate.
"The risks are rising that the US Senate will not be the peace, love and beads that financial markets have been aggressively pricing in this week," OANDA's Asia-Pacific analyst Jeffrey Halley said in a note.
"Any further signs of widening fractures could be the precursor to a downward correction by equity markets globally next week."
TMS Capital portfolio manager Ben Clark said the coming months could, however, prove bountiful for domestically-focused companies as the Australian economy continues its remarkable recovery from the coronavirus.
"The economy is showing signs of going nuts… and a lot of domestic companies are coming into a tailwind," he said.
"Basically the stuff that is exposed to the Australian economy and consumers. The retailers, anything with exposure to renovation and building activity, the banks, media stocks, companies like Seek with job advertisements rising, mining services, that sort of stuff."
Dragging the materials sector lower was BHP, which fell 1.9 per cent to $46.13. Rio Tinto dropped 2.1 per cent to $119.32 and Fortescue Metals fell 2.2 per cent to $24.32.
NAB led the big four banks lower, dropping 0.7 per cent to $24.12.
ASX investors took a cautious tone in the final session of the week, but the local benchmark still managed to record a weekly rise.
The ASX 200 fell 0.3 per cent on Friday to close at 6800.4. The major banks and iron ore miners fell, while Afterpay led tech stocks lower.
However, the index added 1.3 per cent for the week as optimism around Joe Biden's inauguration and future stimulus lifted sentiment.
Two of the nation's biggest banks, Commonwealth Bank and Westpac, have quietly sliced interest rates on savings accounts, as lenders try to limit pressure on their profits from ultra-low interest rates.
CBA cut the introductory rate on its popular NetBank account by 0.05 percentage points to 0.45 per cent, while leaving its ongoing rate at 0.05 per cent.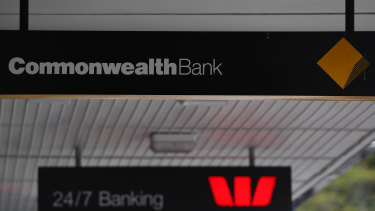 The bank also cut rates on its youth savings account by 0.1 percentage points to 0.7 per cent, as well as cutting rates paid on its goal savings account.
Westpac, meanwhile, cut the introductory rate on its popular eSaver account by 0.15 percentage points to 0.35 per cent, and cut its goal saving account by the same amount go 0.4 per cent.
Westpac cut by the same amount on its account for kids and teenagers, where rates fell to 0.65 per cent.
Analysis from RateCity shows that over the last year, the cuts in deposit rates have been much greater than the reduction in official rates by the RBA.
RateCity's research director Sally Tindall said the reductions were another blow for savers, with more reductions likely.
"Banks are likely to keep chipping away at their rates, even if the cash rate stays the same," Ms Tindall said.
The Australian sharemarket may be subdued on Friday, but optimism around Joe Biden's inauguration and more stimulus is set to push the index to a weekly gain.
The ASX 200 was down 0.4 per cent in the final hour of trade with the iron ore miners and banks sagging, and Afterpay dragging the tech sector lower.
The third week of the year is however set to be a positive one for the local bourse.
The ASX is currently up 1.3 per cent across the last five days and, despite cooling off on Friday, near an 11-month high.
Futures markets for the S&P 500, Dow Jones, and Nasdaq were each down 0.3 per cent near 3.30pm AEDT, pointing to early losses on Wall Street tonight.
The federal government's gas-fired recovery plan won't deliver the cheaper gas manufacturers need to remain viable, industry warns, as Prime Minister Scott Morrison inks a new deal with liquefied natural gas exporters.
Mr Morrison sealed a deal with Queensland LNG exporters to offer any uncontracted gas to customers in the domestic market at a "reasonable price" that excludes international shipping costs before it is exported.
The deal effectively renews an agreement the Turnbull government secured in 2017 and inserted a new requirement for LNG exporters to give first offer to the domestic market at all times, and not just in the event of a shortfall.
It comes nearly three years after Australian LNG producers gained access to the more expensive international market. In that time gas contract prices rose from $4 to $5 a gigajoule to $8 to $10 a gigajoule.
A coalition of aviation unions and businesses including Virgin Australia have issued an plea to the federal government to extend JobKeeper for their sector as they face another year of minimal international travel.
Fourteen unions and companies, including some that have been at odds in the past, signed a joint letter to Prime Minister Scott Morrison asking that the wage subsidy scheme continue past March for the aviation industry.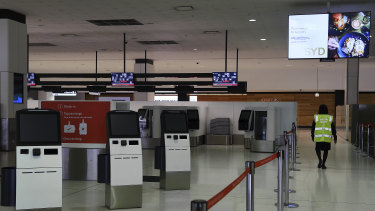 The sector's proposed "AviationKeeper" scheme would run until flights and travel returned to normal.
Australian Services Union official Emeline Gaske said aviation workers feared for their futures.
Our members have been to hell and back over the last year, and 2021 looks no more promising," said Ms Gaske, an assistant national secretary. "If borders are to remain closed, JobKeeper is to end, and banks are to finish up the mortgage holidays, how does the Prime Minister expect aviation workers to survive?"
At least 11,000 workers lost their jobs in the sector during the coronavirus pandemic and on Monday, Health Department secretary Brendan Murphy cruelled hopes of an imminent recovery in tourism, saying there would not be substantial overseas travel to Australia this year.
The Australian sharemarket is subdued today, with the major banks and iron ore miners offsetting gains for CSL, Wesfarmers, and Woolworths. The market fell by as much as 0.3 per cent to 6802.4 in afternoon trade.
We're still on track for an overall gain for the week though, after the market surged to 11-month highs in the wake of Joe Biden's inauguration as US President.
Buy now, pay later rivals Zip Co and Afterpay have each cooled off after jumping in early trade.
Afterpay rose to a new record $151.22 at the open but fell away, and was last 5.2 per cent down at $143.41. Zip jumped as much as 15 per cent to $8.48 before slipping back to $7.31, a loss of 0.5 per cent.
BHP and Rio Tinto are 1.6 per cent and 1.4 per cent lower respectively, while Fortescue Metals has fallen 1.2 per cent.
Rare earths miner Lynas is the star of the index today, up 11 per cent at $5.245 on a deal with the US government for a commercial light rare earths separation plant in Texas.
Biotech CSL gained 2.3 per cent to $275.06 on a rating upgrade from Citi. Fisher and Paykel was 6.3 per cent ahead at $32.63 after telling investors to expect an improved profit result.
Wesfarmers rose 2.7 per cent to $53.65 and earlier touched a new record high $53.88.
Breville Group, ARB Corp, Redbubble, and PointsBet also notched new peaks.
Multibillion-dollar US vaccine maker Novavax has selected a Sydney company to help it secure approval for its coronavirus vaccine and plan for its Australian rollout, in a significant boost for the local biotech sector.
The Australian government has inked a purchasing agreement for 51 million doses of the coronavirus vaccine designed by Novavax, which is currently undergoing phase III trials in the United States and Mexico.
The Therapeutic Goods Administration last week granted "provisional determination" to Novavax for the vaccine, paving the way for the company to start applying to register the product in Australia.
Novavax does not have a presence in the Asia Pacific region and has chosen Biocelect, a small private pharmaceuticals commercialisation firm based in Macquarie Street, Sydney, to be the vaccine's sponsor.
Biocelect will assist Novavax in providing data to the Australian regulator ahead of approval, as well as helping plan for delivery and rollout of doses across the country.
In a sea of failed business deals, Donald Trump's 2006 partnership with Australian billionaire Solomon Lew appears aberrative.
It was so successful that it netted the now former US president a cool $US48 million for a day's work. The deal even landed a place in the book of Guinness World Records.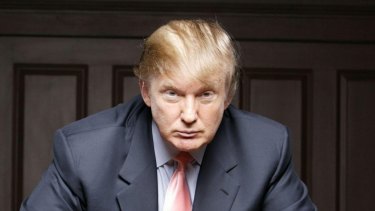 Back then, Trump's brand was undergoing a revival on the back of two years of hosting the hit reality TV show The Apprentice. It didn't take long for Lew to realise he was on to a winner.
All that was required of Trump was to lend his brand to a hotel and condominium development Lew was spearheading in Hawaii and then show up at the Imperial Hotel ballroom in Tokyo to gladhand a bunch of Japanese buyers and have his photo taken with them under the US and Japanese flags.