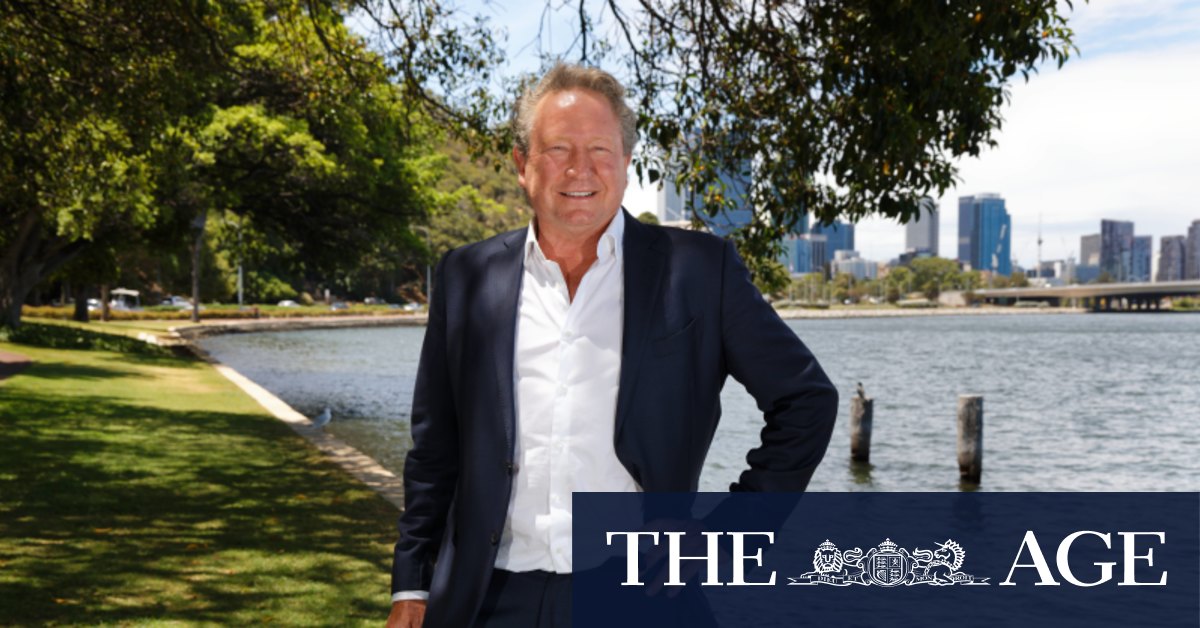 Fortescue, one of the nation's biggest iron ore miners, generated $US940 million in December as booming demand for the steel-making raw material in China sends prices soaring to more than $US170 a tonne.
However, the steel-making industry – which mixes iron ore and coking coal in blast furnaces heated to more than 1000 degrees – is a significant contributor to global warming, accounting for 8 per cent of the world's emissions.
Steel producers have begun trialling cleaner steel-making processes using hydrogen, which burns cleanly and emits only water. When "green hydrogen" – hydrogen made through a process using renewable energy – substitutes coal in the steel-making furnaces, the end product is emissions-free.
"You replace coal in the furnace with our old friend, green hydrogen. You get steel – but instead
of emitting vast clouds of CO2, you produce nothing more than water vapour," Dr Forrest said.
However, the technology is not commonly used in the steel sector due to major cost barriers and it may take more than a decade for the technology to become economic. Dr Forrest said Fortescue would also explore another more "radical" approach to "scrap the blast furnace and just zap the iron ore with renewable electricity".
"We produce over 40 per cent of the world's iron ore. And our potential green energy and hydrogen
resources are immeasurable," he said.
Loading
"If Australia were to capture just 10 per cent of the world's steel market, we could generate well over 40,000 jobs – more than what's required to replace every job in the coal industry. Not any old jobs, but similar jobs – construction workers, mechanics, electricians, engineers – all of the sectors that'll be hit when coal is phased out."
The Grattan Institute, a public policy think tank, last year released a report that similarly found Australia had a "historic opportunity" to create a new, export-focused green steel manufacturing sector based on globally competitive renewable energy.
Grattan Institute energy program director Tony Wood on Friday said the economics of replacing coal with hydrogen in the steel-making were challenging and would require significant effort to bring the cost down.