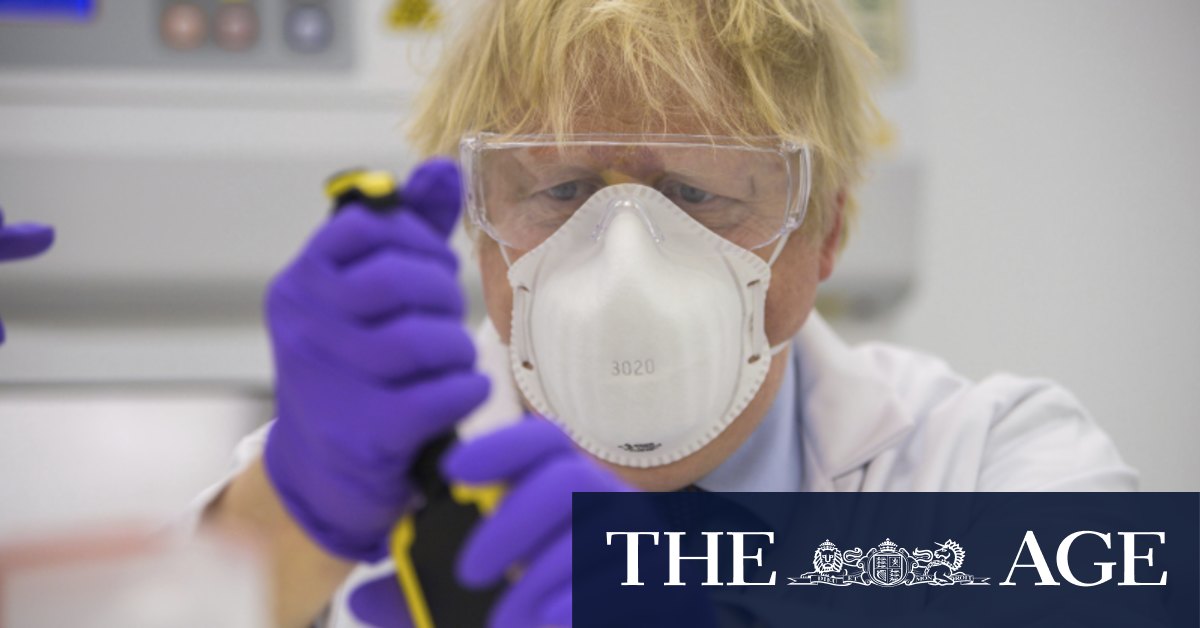 "I don't see the advantage of getting lost in pointless constitutional wrangling when after all we had a referendum not so very long ago," he said.
Loading
"The very same people who… go on and on about another referendum also said only a few years ago, only in 2014, that this was a once in a generation event – I'm inclined to stick with what they said last time," he added.
During his trip, Johnson visited a laboratory at the Queen Elizabeth University Hospital, where coronavirus tests are processed, and met British army troops who were setting up a vaccination centre in the city, bumping elbows with soldiers.
Johnson argues that Scotland benefits directly from his government's approach to getting vaccine shots out quickly.
"I'm here in my capacity as Prime Minister of the whole country to thank hard-working officials and public servants across the whole of Britain who are doing fantastic work," he said.
Loading
Critics say the Conservative leader is politicking at a time when the UK is in a strict lockdown as a result of a huge resurgence of the virus that Johnson has largely blamed on a more contagious variant first identified around London and south-east England.
Scottish First Minister Nicola Sturgeon, who has vowed to push for a second referendum, described Johnson's visit as "not essential" in the same way that a visit by herself to another part of Scotland would not be deemed essential under current lockdown rules.
Reuters, AP