The family's application for an emergency spot in New Zealand's managed isolation and quarantine (MIQ) was denied on Friday as it did not fit under the "serious risk to health" category.
"We have also considered the request for him to return in order to spend time with family. Unfortunately we cannot grant this request either, as it does not meet the criteria for urgent travel to New Zealand," MIQ's emergency allocation team wrote to the family.
"We appreciate this is an incredibly difficult time for the family and that this news may cause distress," the email said.
An MIQ spokeswoman said there was no guarantee a person fitting the emergency categories would get an allocation. There are 150 rooms set aside for emergency allocation each fortnight.
"This is a last resort option and the threshold is very high," the spokeswoman said.
The Wiggles, a popular children's entertainment group based in Australia, had faced missing their New Zealand shows after tickets were sold before MIQ spaces had been secured.
On Friday, it was confirmed 12 people from the group's crew had been granted vouchers for spaces left aside for contingencies.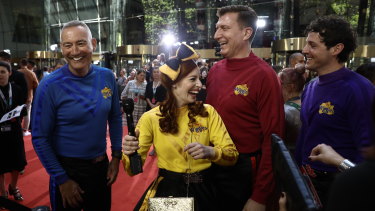 Some of Ponting's family, including sister Yvonne Ponting and his two parents, live in Christchurch. Ponting has lived in Japan since 2015, working as a ski instructor.
Yvonne Ponting said seeing her brother again would be peace for everybody.
"We know at this point that we're going to lose him and to have his family here and his children here to help support them, that would just be everything," she said.
Trev Ponting had expressed to friends in recent weeks that he wanted to return home, Ms Ponting said.
"I can't even describe how it feels, you know, just to maybe not ever see your brother again," she said. "It's absolutely heartbreaking."
General public spaces in MIQ have been booked until the end of May.
"Even if we manage to get a managed isolation spot just via the general public way, he's going to be dead by the time he gets his spot," Yvonne Ponting said.
Loading
She fears there is a two-prong risk for the family. Firstly, that Ponting would not make it home to New Zealand altogether or that he would get back, but not recognise his family due to his worsening brain tumours.
"We sort of want to get him ASAP because he knows who we are at this point."
A letter from Ponting's neurosurgeon, Yukinori Akiyama, said his prognosis was "several months". The letter also notes he "is unable to remember something that occurred several minutes ago".
Trev Ponting is a familiar face on the South Island's snowboarding scene, and also established a skate park for youngsters in Methven. When it closed due to earthquake damage in 2011, he fundraised and built another.
Stuff.co.nz
Get our Coronavirus Update newsletter
Stay across the news you need to know related to the pandemic. Sent Monday and Thursday. Sign up here.