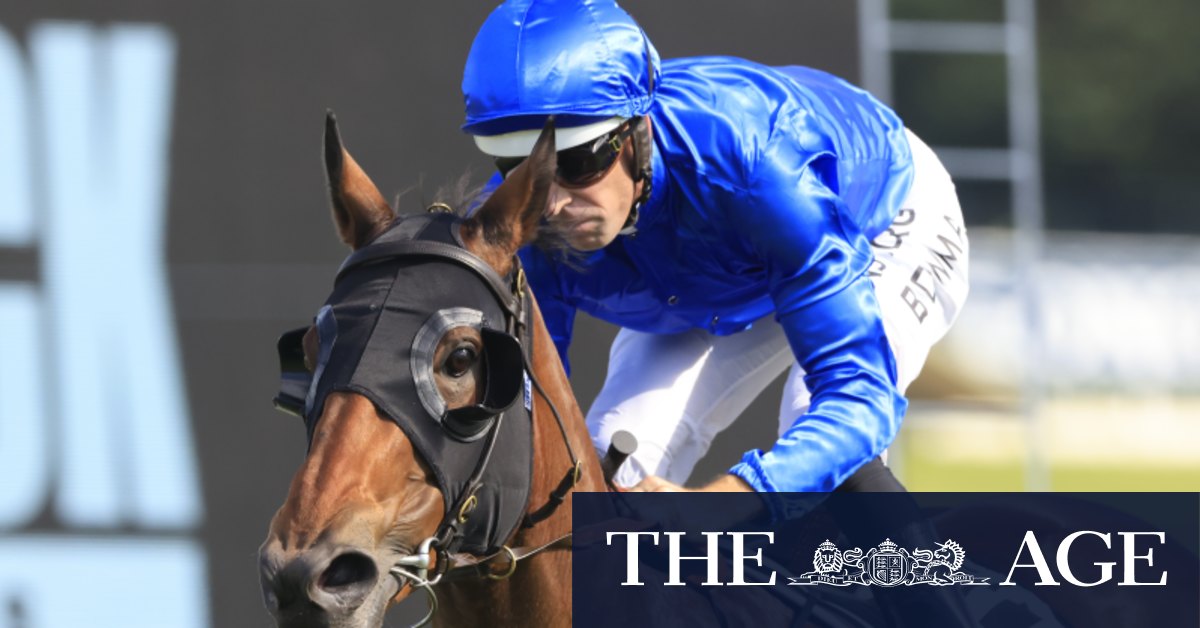 Hugh Bowman took control of the Expressway from the barriers and when there was no pressure from Mizzy, he rated Savatiano as he liked, leaving plenty in the tank to run 34.34 seconds for last 600m on the soft track.
"It was gifted to her in the early stages. The only other pace was obviously Mizzy and when Reagan [Bayliss] decided not to press on, we really did control it," Bowman said.
"Even though I had it as easily as I did in the first quarter, I made her switch on at the 600m mark because I thought I'd take the race by … the horns instead of waiting for the pressure to come.
"Once I switched her on and got her up onto the bridle she just picked up. From the 350m I asked her to stretch out and stretch out she did."
Savatiano's rivals never got close as she scored by two lengths from Kolding with Emeralds another 1½ lengths away in third.
Loading
Chris Waller was delighted with the way Kolding never gave up the chase, even after a bump with a weakening Mizzy at the top of the straight. He is one target for his group 1 target of the Chipping Norton Stakes next month.
"It was ideal. He's come back well," Waller said. "We will follow a similar path to the spring [where he won the George Main Stakes] third-up, and that will be the Chipping Norton this time for him.
"We'll go Apollo and then Chipping Norton and Star Of The Seas will do the same.
"I thought was good [running fourth]. Sammy [Clipperton] said he felt great and the race wasn't run to suit.