Volt has raised $7 million from investors in recent months, according to filings with the corporate regulator, and expects to announce major corporate partners for its banking as a service platform as soon as this month.
Analysts have been questioning the future of Australia's neobanks as challengers to the traditional players after two of the four startups which received banking licences were effectively put out of action.
"Fintech promises to disaggregate and disrupt 'old economy' retail banking, but it can't if the major bank oligopoly consumes them," Evans and Partners analyst Matthew Wilson said of the NAB takeover of neobank 86,400 last week.
Citi's bank analyst Brendan Sproules said the sharp fall in RBA rates since the onset of COVID-19 had accelerated the capital burn of local neobanks, which have relied on a deposit-heavy strategy.
"The recent demise of Xinja Bank, and now the sale of 86 400 to NAB, is highlighting to investors the current challenges for independent neobanks. A modern tech infrastructure and innovative customer experience are clearly not enough," said Mr Sproules.
The chief of Australian operation of UK fintech Revolut hinted that the problem may have been the broad focus of 86,400 and Xinja on generic banking services.
"It's a tough business when you're up against major incumbents with 85 per cent-plus market share," said the head of Revolut's Australian business, former Bank of Queensland chief financial officer Matt Baxby.
"Taking a banking license, attracting deposits and then lending it out — that's a long-tail proposition," he said.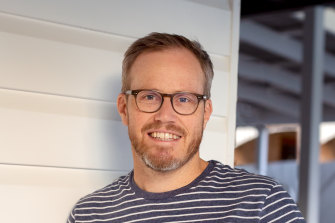 "The difference for Revolut is we focused on what's most relevant for customers, and building a business and scale," he said. "That's a fantastic jumping-off point to a banking business and quite a different proposition."
Revolut made its name in the UK with cheap foreign exchange services for travellers.
Loading
In Australia, and in the wake of COVID-19, this has required a pivot away from the foreign exchange market and travellers to offering crypto-currency trading as well as gold and silver.
Share trading services are expected to follow, including fractional ownership of US stocks such as Tesla and ancillary services for the small business sector such as foreign exchange and payments. Down the track, Mr Baxby said a local banking licence was still part of the plan.
"A banking license will be an important part of offering services like deposits, and lending products over time," he said.
According to Citi, successful neobanks will need a well-funded balance sheet, broader product suite and a strong brand to compete as the Big Four begin to match their strengths in being able to deal with customers digitally. This includes Westpac's tie-up with Afterpay, the Commonwealth Bank with Klarna and now NAB with 86 400.
"ANZ is unlikely to stay on the sidelines," said Mr Sproules.
Colin Kruger is a business reporter. He joined the Sydney Morning Herald in 1999 as its technology editor. Other roles have included the Herald's deputy business editor and online business editor.