The bill does something that should have been done a long time ago. It ends cruel so-called conversion therapies that attempt to suppress a person's sexual or gender identity.
Practices that attempt to suppress or change a person's gender or sexual identity can include counselling for "sexual brokenness", prayer, scripture reading, fasting, retreats and "spiritual healing". It's pseudoscientific, widely condemned by medical professionals and can cause irreversible harm. In some cases, it can even end lives.
Loading
The government requires three votes from the 12 crossbench members to pass the bill into law. For me, my vote on the bill is personal. Members of Parliament who oppose it will be sending a message that my family doesn't deserve to live their lives safely or with pride.
As usual, the conservative attacks have been relentless. This isn't the first time I've lived through a campaign like it, with laws to allow gender diverse Victorians the ability to change the sex on their birth certificate going before Parliament last year.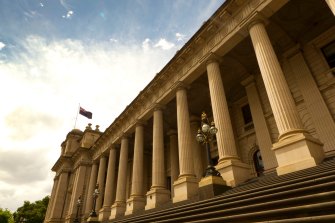 My children have been told they need fixing, or that they are simply confused. My wife and I have been told we have failed and our children simply need to be cured. Let me be completely, unequivocally, abundantly clear. My children are perfect. They do not need fixing. Nor do any other children or adults who do not fit an often religiously-held belief that gender is binary only.
The role of anyone, be they a parent with religious beliefs, an institution, anyone, when someone comes before them and tells them who they are, is to say: "I love you, I see you, how can I support you?" There is no other answer.
That's exactly why this bill is so important. Because it is our job as parliamentarians to change laws that help shift attitudes, and promote inclusivity and acceptance. This is one of those important steps.
I know my children aren't broken because of their gender identities. Now, Victoria's laws might finally reflect that.
Loading
And to all you beautiful LGBTIQA+ people out there experiencing fear, discrimination, loneliness and pain. I love you, I see you, and I support you.
Andy Meddick is the Animal Justice Party MP for Western Victoria in the Victorian Parliament. Co-authored with chief of staff Georgie Purcell.