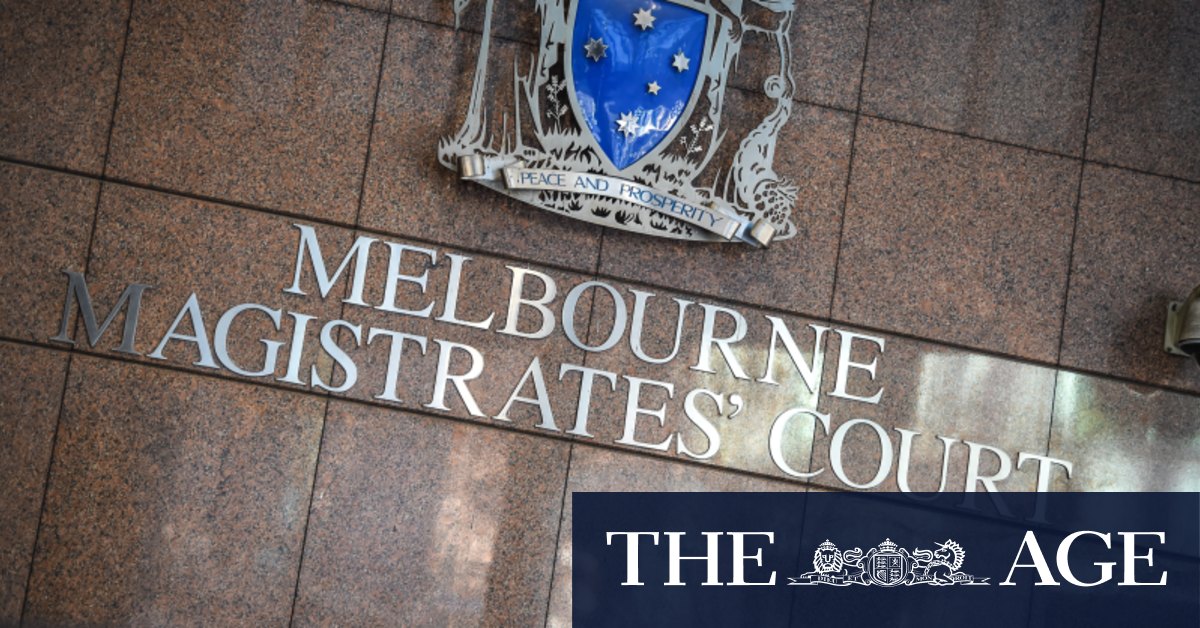 "There is no evidence she has recanted those beliefs," Senior Constable Antemes said.
"[Ms Khan] shows great admiration for a person convicted for a serious terrorism offence. [Ms Khan] continues to adhere to and approve of extremist ideological beliefs."
The court heard that US police first became aware of Ms Khan when FBI agents arrested a Indianapolis man after he boarded a Greyhound bus and attempted to fly from JFK Airport in New York with a one-way ticket to Casablanca in Morocco in 2017.
Court documents reveal police allege Ms Khan – who was born in Afghanistan before coming to Australia on a humanitarian visa when she was nine – acted as a conduit between the American man and IS, helping to fund his prospective trip to Syria prior to his eventual arrest.
The man later provided a statement to police alleging contact with Ms Khan, prompting police to raid her family's Hallam home in 2018.
Loading
Following a further statement from the American man, police again visited Ms Khan's home in February 2020, when she was arrested.
There, police said they found messages on electronic devices that allegedly showed Ms Khan had been encouraging and attempting to help the man travel to Syria to fight with IS.
In some of the messages found, Ms Khan allegedly made reference to the 9/11 terror attack, they said.
Court documents allege police also found a mobile phone at the Hallam home which contained 990 images of IS propaganda, beheadings, bodies and executions.
On Wednesday, Ms Khan applied for bail ahead of her committal hearing scheduled for April.
Ms Khan sat quietly throughout Wednesday's lengthy hearing, where she appeared via video link and in handcuffs.
In opposing bail, Senior Constable Antemes argued the accused was an unacceptable risk to the public if she were to be released back into the community.
The officer said that in other prison letters seized by the authorities, Prisoner S reportedly wrote to Ms Khan that heaven would be free of non-believers, which would be the "best thing ever" and that in early 2021, "sisters" who had been extracted from a Syrian refugee camp would soon be joining them.
"They'll end up here in the same unit, I just hope they do not deflect," Prisoner S wrote.
"May we be the pioneers and transformers."
Senior Constable Antemes said prison CCTV also showed Mr Khan and Prisoner S together in a common area of Dame Phyllis Frost Centre, pointing to an article in a newspaper about legal proceedings in a terrorism case last year.
About 20 minutes after their last conversation, Prisoner S allegedly attacked a fellow prisoner for "religious reasons", the court heard.
Ms Khan has not been charged over the prison attack and has since denied writing the letters, the court heard.
An affidavit from the AFP reveals police, in opposing bail, also allege Ms Khan has continued to make contact with other people who share her "extremist religious ideology" while in custody.
This includes making a phone call to a woman in June who is suspected of being in a Syrian refugee camp, after travelling there to join IS, they said.
The 23-year-old's lawyer Rishi Nathwani argued the police case was largely based on online activity and that his client's parents were willing to put up a $500,000 surety if she were to be released.
Ms Khan is facing charges including recruiting for terrorist organisation Islamic State and undertaking preparations for incursions into a foreign country for the purpose of engaging in hostile actions, between June 15 and 21, 2016.
The bail application will continue on March 1.
Start your day informed
Our Morning Edition newsletter is a curated guide to the most important and interesting stories, analysis and insights. Sign up here.
Erin covers crime for The Age. Most recently she was a police reporter at the Geelong Advertiser.