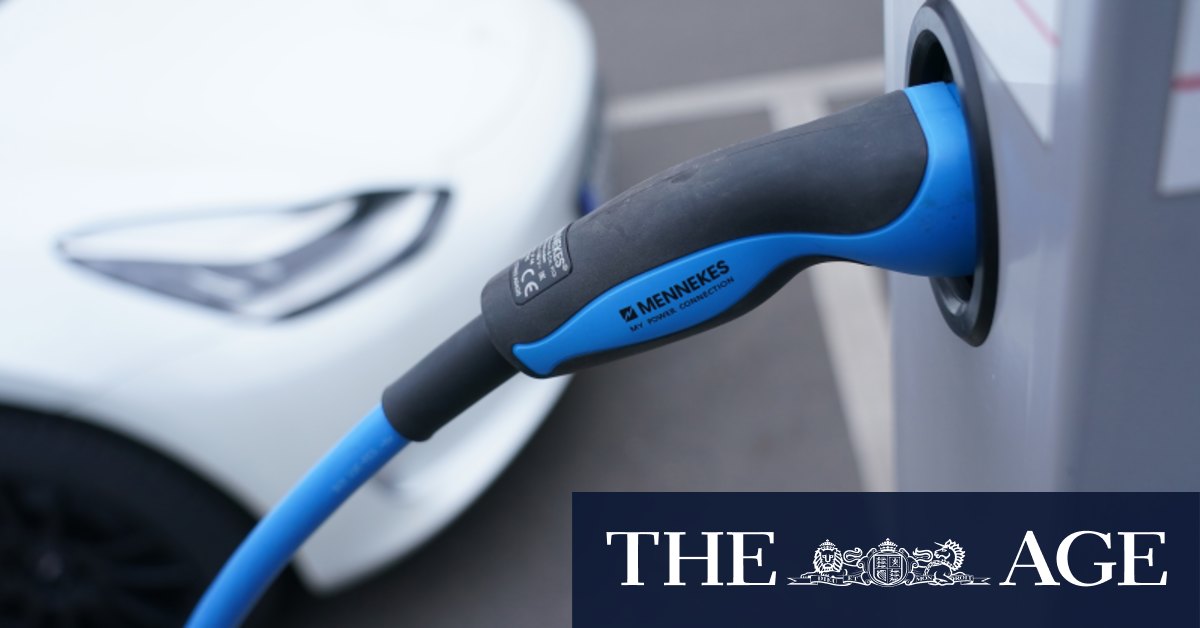 Mr Jafari said Australia's record-breaking renewable energy uptake last year, driven by rooftop solar, was kickstarted by subsidies to "get the market rolling, and now it's wildly successful".
Loading
Ride-sharing giant Uber has committed to be carbon neutral by 2040 globally and have 100 per cent of its transport occurring in zero-emissions vehicles. It will contribute $800 million to support "hundreds of thousands" of its drivers to buy an electric vehicle by 2025.
Uber has set a more ambitious 2030 zero emissions deadline for advanced electric vehicle markets in the US, Canada and European cities, but the company says it can't up its ambitions in Australia unless government policy changes.
"We're going to need to see similar policy measures to those that we've seen work overseas," Uber Australia and New Zealand general manager Dom Taylor said.
He said the goal was to reduce the upfront cost of electric vehicles by increasing market competition with fuel efficiency standards on petrol and diesel cars and offering upfront incentives for battery-powered cars.
"Until that happens, the maths won't stack up for Uber drivers to opt for an electric vehicle instead of an internal combustion engine."
UK, Japan, France and Germany have pledged to ban sales of combustion engines between 2025 and 2030. The US state of California is doing the same from 2035.
Norway leads the world in electric vehicle ownership, driven by a range of incentives such as waiving import tariffs, sales tax and registration fees. About 140,000 electric vehicles were sold in Norway in 2020, or 54 per cent of the market.
Electric vehicles comprise about 5 per cent of vehicle sales in China – which has now ditched its strategy of incentivising consumers to buy them and has instead imposed a mandated sales target on manufacturers to make such vehicles 40 per cent of all sales by 2030.
The United States, France, Germany, Italy, the UK and Japan each offer around $10,000 in incentives for electric vehicle purchases.
The Federal Chamber of Automotive Industries welcomed the strategy's $74.5 million pledge for charging infrastructure at workplaces and in regional blackspots.
Loading
"Governments have a critical role to play in the development and rollout of appropriate infrastructure to support the growth in market demand for new technologies," the chamber's chief executive Tony Weber said.
The government's strategy said electric vehicle subsidies for private sales would cost taxpayers between $195 and $747 per tonne of carbon emission abatement, depending on the vehicle type and usage, which did not stack up compared to the $16 per tonne price for carbon under the voluntary Emissions Reduction Fund.
Mr Taylor said the strategy adopted a "fleet first" approach which encouraged uptake of electric vehicles by commercial buyers with funding for new charging stations, and by ensuring the electricity grid can cope with the added strain of battery recharging.
Left-leaning think tank the Australia Institute said the strategy provided "no policies to actually drive" electric fleet sales".
"When it comes to fleets, the government has chosen not to lead by example," said Australia Institute climate and energy director Richie Merzian.
Mike is the climate and energy correspondent for The Age and The Sydney Morning Herald.