This year, league's fifth, things are a bit different too. Instead of just rocking up to games as one pleased, a pre-purchased ticket is now needed and a scramble before each game to find the right gate is present among many.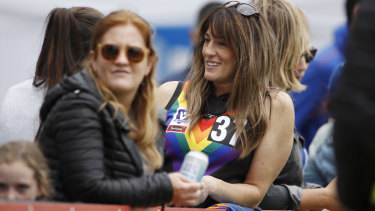 Having to present a ticket to be scanned and searching for the right bay and section in the ground has added a new feeling of professionalism to the game, although the local footy vibe is definitely still there at smaller grounds such as St Kilda's RSEA Park where it's BYO camp chair and rug.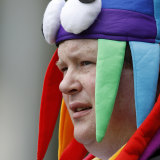 Ticket sales also demonstrated the league's growing fandom with sold-out games across the rounds. The Lions versus Tigers opening round match was one you had to be particularly quick for, as was the second round Carlton versus Dogs Pride match on Saturday.
For as each year the league grows in skill level and athleticism, so too does its number of followers. This was evident not only in the ticket sales, but in the enthusiasm at the games. People were hungry for the games – they showed up, and they showed up loud and proud, waving homemade signs and with passionate cheers at the ready. And it's a thrilling feeling being a part of it.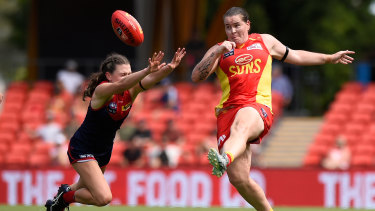 Over the last two weeks, my phone buzzed with the likes of, "PERKOOOO!!" as Sarah Perkins not only played her first game for the Suns but scored two goals for them in round one, "Ellie Blackburn!!" as the skipper played a ripper game and helped the Dogs beat the Blues by a goal in round two, and sad and happy sentiments from Tigers fans who are stoked to see Katie Brennan moved around the field but are still left without an AFLW win.
Loading
Plus, the rounds have already given us those special footy moments for the history books too. Such as AFL legend and Western Bulldogs coach Nathan Burke embracing his daughter Alice who debuted for the Saints (and helped secure a win for St Kilda over the Dogs). And on a more sombre note, poignant tributes in memory of Giants player Jacinda Barclay, whose death in October shook the GWS side.