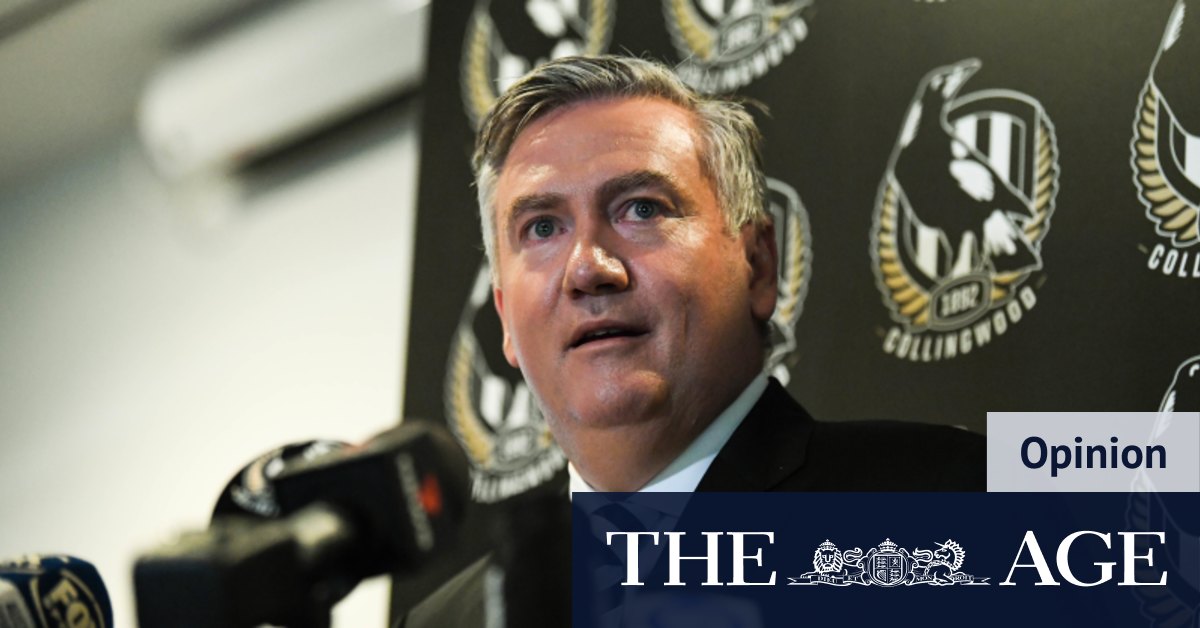 McGuire's imprint on Melbourne and beyond stems from his ability to insert himself like a master key into the doors that were likely to give him access to the real centres of Victorian power: the radio airwaves, the TV studios, the pages of popular newspapers, the boardrooms, TV viewers' everyday dreams of easy riches (Who Wants to Be a Millionaire) and most of all, the Collingwood Football Club.
Loading
Like many such men in a hurry, he fell afoul of his own opinion of himself along the way, sometimes spectacularly, such as his short-lived period as CEO of the Nine Network when he sacked more staff than was wise and found himself accused of wishing to "bone" – by which he is supposed to have meant fired – presenter Jessica Rowe.
But such was McGuire's energy, self-belief and the support he was able to harness, his ubiquity earning him the title "Eddie Everywhere", he always managed to dust himself off even if he left enemies behind.
Besides, he could always fall back on the knowledge that under his presidency, the Collingwood Football Club had more than doubled in membership to 80,000, had grown wealthy and had shifted its gravity to the most coveted sporting precinct in the nation.
It gave him cover – the footy tribes loved to hate Collingwood. Wasn't it just natural and part of the big game to love to hate Eddie?
But all the self-belief and the adulation around him obscured his blind spot. Racist words too easily slipped from his lips ("King Kong" to describe Adam Goodes) and the increasingly primitive "humour" on display on The Footy Show (Sam Newman in blackface, for pity's sake), slid into a systemic problem within the Collingwood club under his watch.
His cover ran out this week.
There is, in American politics, a name for those high-risk issues that can destroy your career if you mishandle them.
They are known as "third rail" topics – a reference to the third, electrified rail on many railway systems. Touch the third rail and you'll be electrocuted.
Loading
Racism is one of the most highly charged of all third-rail subjects, as McGuire finally discovered this week.
In mishandling it, trying to pretend pride in the commissioning of a report that outed his club's abasement when self-reproach was required, he committed career suicide.
Eddie Everywhere is suddenly nowhere at all. Schadenfreude is all around.
Eddie being Eddie, however, he will find supporters among the denouncers, and will search for opportunity among the ashes.
But he will know forever that he lost control of his greatest achievement, the Collingwood Football Club, because he failed to recognise his worst blind spot, and having grabbed that third deadly rail, couldn't let it go.
Tony Wright is a lifelong supporter of the Collingwood Football Club.
Catch all the day's headlines
At the end of each day, we'll send you the most important breaking news headlines, evening entertainment ideas and a long read to enjoy.  Sign up here.
Tony Wright is the associate editor and special writer for The Age and The Sydney Morning Herald.