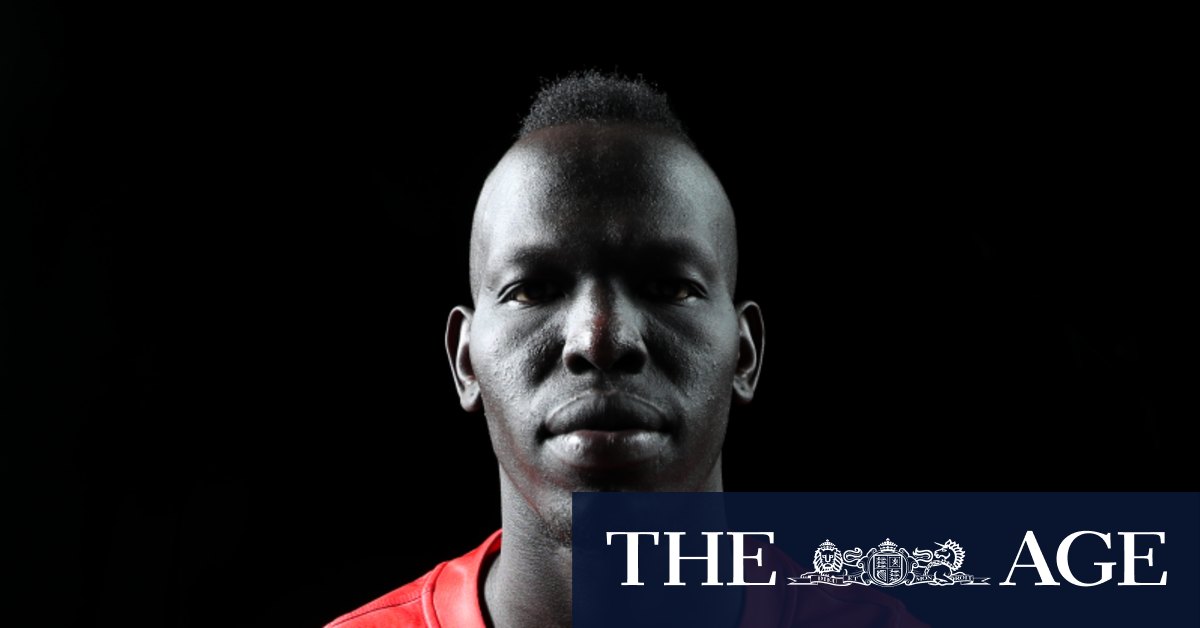 "I think that's a big thing for the rest of the clubs, just to be able to, I guess, reassess and see where they are at. It's tough but, at the end, that's what we want to do, we want to be able to get [rid of] that racism, we want people to be able to come and enjoy the environment and be able to play. We are here to play football but also be able to enjoy the people in the environment."
Loading
Aliir, who spent his early childhood in a Kenyan refugee camp before arriving in Australia as a seven-year-old in 2003, has previously spoken about being a victim of racial vilification during his junior football career. He said it was still a problem.
"Everywhere. One hundred per cent. It's not just at the AFL level – it happens everywhere. The AFL just has just got more media and media attraction, some other community clubs probably won't have it but they might go through the same thing, if you know what I mean," he said.
"We just want to be able to get out and let people play from different backgrounds, be able to enjoy it. Just enjoy the environment we are in."
Aliir, 26, said he had never met nor spoken with McGuire or premiership player Heritier Lumumba, the latter having led the calls for change at Collingwood.
The athletic defender said the Swans and Power had strong cultures but his work within the community would continue in Adelaide, having been a leader in this regard when in Sydney and while also working as an AFL multicultural ambassador.
"It's a thing that I am passionate about – being able to help, especially with kids [from] different backgrounds. Just make them comfortable in a sporting environment, whether it's just to go and have a kick with them, play basketball, whatever the case maybe," he said.
Aliir has also experienced change himself through the off-season, having been traded to a club that is firmly in the premiership mix. He had been widely seen as one of the Swans' premier rebounding defenders, having played 64 matches there, but the Swans late last year were keen on West Coast ruckman Tom Hickey, and used a second-round future pick they received from the Power for Aliir as part of a wider package to get him.
Now sharing digs with Sam Powell-Pepper, Aliir said he had had a year to run on his Swans contract but a three-year extension from the Power, giving him "security", made the move a good one.
Loading
"I was surprised. I didn't think I had the greatest year last year so I was a bit surprised they showed a bit of interest … I had a chat with family and spoke to the Swans – we were able to get a deal done to come over here," he said.
Aliir had been used in the ruck at times last season because of the Swans' injury issues but Aliir said he had only been training with the backline over summer.
The Power have a pre-season clash against the West Coast Eagles in Perth on March 7 and open their season proper against North Melbourne at Marvel Stadium on March 21.
Jon Pierik is cricket writer for The Age. He also covers AFL and has won awards for his cricket and basketball writing.