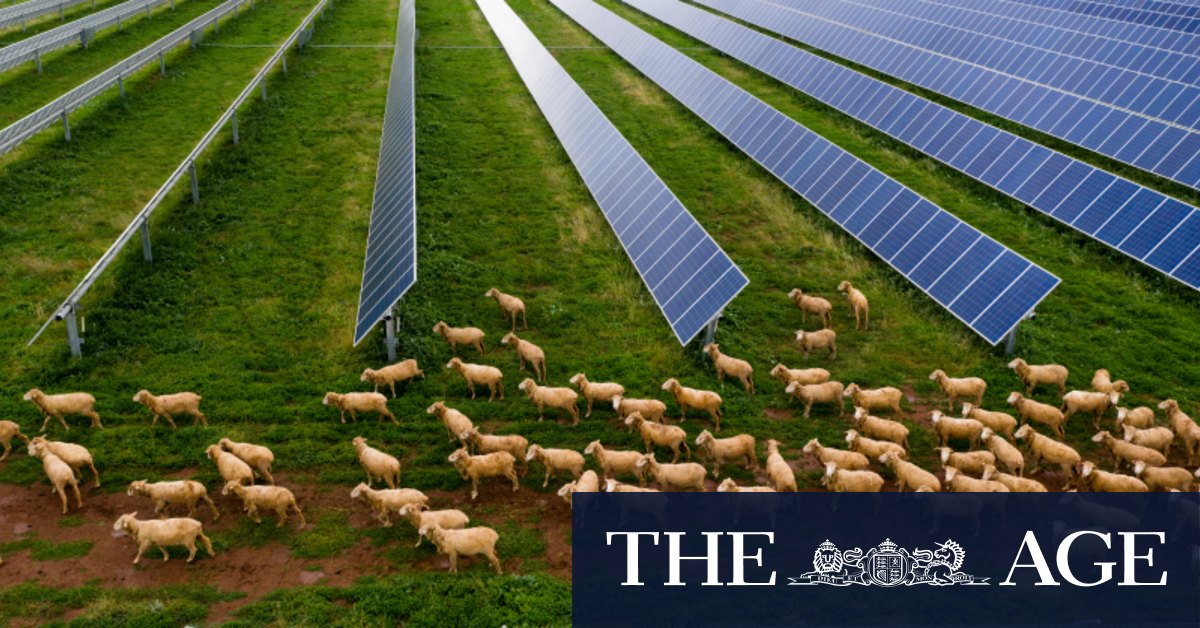 Loading
"Even before you consider the impact on our mining and manufacturing industries, a net zero emissions policy would destroy any hope of expanding Australian farming," they wrote in The Australian.
However, farmers are already beginning to tap high-value markets with food and fibre grown with sustainable, low emissions techniques and new markets for carbon sequestered in their soil and vegetation.
Mr Marshall said an exclusion from climate action would mean "29 years cut off from real opportunities, investment and yes, real dollars in their pockets".
NSW and Victorian governments have set their own net zero 2050 targets, which include agriculture.
Victorian Agriculture Minister Mary-Anne Thomas said "to leave agriculture out of the 2050 targets is short-sighted and naïve".
Loading
"[Farmers] welcome the action Victoria is taking, they want to be part of our conversations, and they're already adapting and changing," Ms Thomas said.
Major farm groups including cropping, red meat and pork are already targeting net zero emissions by 2030 to avoid being stung with import tariffs when they sell goods into major export markets. The National Farmers Federation backs an economy-wide 2050 target.
Victorian Farmers Federation president and Gippsland mixed farmer Emma Germano said agriculture "wants to be seen as an industry that contributes positively to climate targets".
"Being excluded would take away farmers opportunities from an economy that will be geared towards these targets.
"We want to ensure policies don't create red tape but we want to be part of a system that allows farmers to sequester carbon, because no one can do that like farmers can."
Loading
NSW Farmers president and Guyra grazier James Jackson said he agreed with Mr Marshall that excluding agriculture from net zero targets would "exempt it from the carbon economy and upsides".
"The upside of being involved is the potential for farmers to be appropriately recompensed for sequestering carbon," Mr Jackson said.
Nationals Leader Michael McCormack and Agriculture Minister David Littleproud have said farmers cannot be included in emissions reduction targets if the industry cops a financial hit. But the Deputy Prime Minister acknowledged agriculture could also gain under an emissions target.
"Agriculture is part of the solution in working towards a lower emissions economy and that will continue," Mr McCormack said.
"The Nationals, indeed the Coalition government, will not allow agriculture to be penalised, taxed or worse off."
Mike is the climate and energy correspondent for The Age and The Sydney Morning Herald.