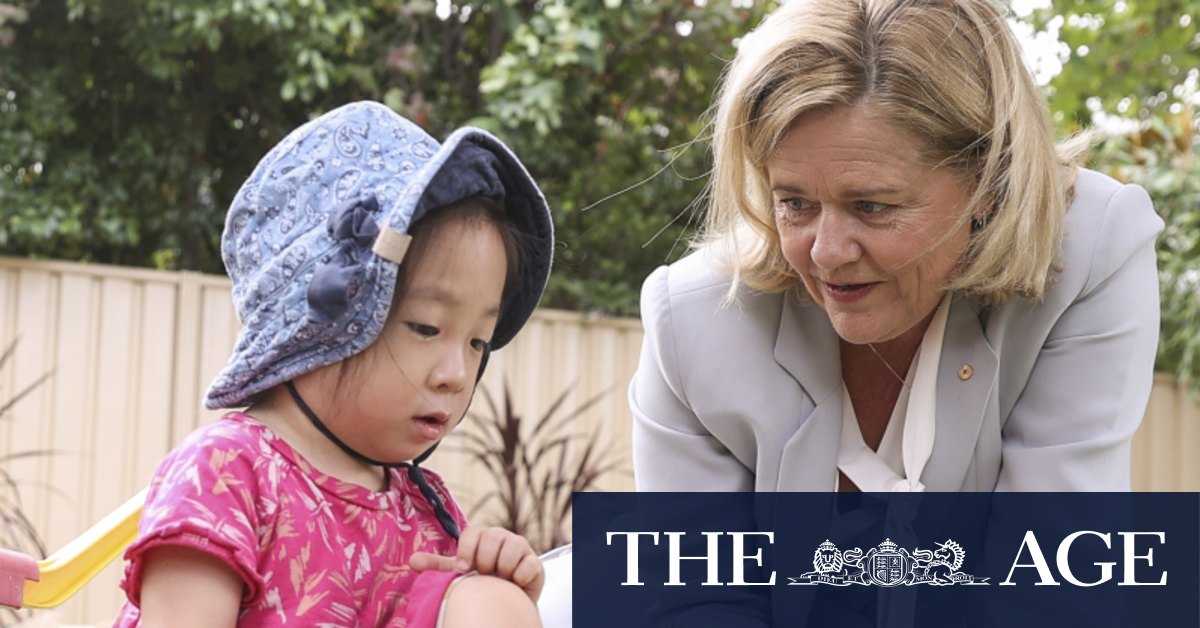 Ms Forrest will tell the National Press Club on Wednesday it's hard not to feel utterly frustrated at the lack of progress in the 20 years she's been championing children's education.
Ms Forrest says the existing system is failing children and their parents.
"Today is our 'line in the sand' moment. We need major political and economic reform," she will say, likening the scale of change needed to Medicare or the GST.
"High-quality, early learning centres should be a basic human right for every single Australian kid, no matter their postcode and regardless of whether both or neither parent works. It's about uniformity, consistency and equality of access."
Ms Forrest points to research showing the need to make late interventions for children who have fallen through the gaps in terms of development or education costs Australia $15 billion a year. That comes on top of the cost of poor workforce participation by women who can't afford to take on more hours.
She describes the Thrive By Five initiative as the final campaign for the Minderoo Foundation and one that she will not stop until it achieves its goal of a high-quality early learning system for all Australian children.
Loading
It's planning a sophisticated, well-funded campaign to harness the anger and frustration of parents across the country to drive change, Thrive by Five chief executive Jay Weatherill will tell the NPC speaking alongside Ms Forrest. They've already been making that pressure felt in the corridors of Parliament House this week.
"The current system is bad for children, bad for families and bad for the economy," Mr Weatherill will say. "The family may be core to our political conversation, yet we continue to support policies which effectively place Australian families under more pressure than in comparable countries."